20/03/2014
Haggling over prices and knowing what to pay can be daunting for start-out property investors, but armed with the right information you can negotiate yourself a great price.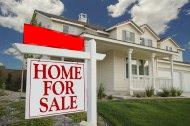 #1. Sticking to a budget
One of the most important aspects of negotiating is knowing what you have to spend. By having strict rules as to what you can afford it will stop you overspending and blowing out your investments plans, especially if you are looking for positively geared properties. If you overspend, either by getting caught up in the drama of auction day, or being intent on competing with another buying, you may get the property, but find out you cannot afford the payments.
#2.Knowing the value of a property
Researching the market value of an area is vitally important and should be done, in depth, before making an offer. Your research should include the property's sale history - which can be found online, how much comparable properties are selling for in the area and a history of recent sales in the area.
#3. Know the property inside out
By having a solid knowledge of the property you are in a better position to negotiate. While you don't want too many faults, knowing what problems do exist will help you negotiate a better deal.
Knowing the history of a property will also help. The best way to do this is by asking a lot of questions. Has it been passed in at auction, what was its valuation when the vendors bought it, how many offers have been made, how many people have inspected it, has the price been reduced and so on..
#4. Do due diligence
Have all the relevant inspections completed, especially building and pest. This way you know you are negotiating for a solid dwelling that is unlikely to fall apart around your ears in years to come.
#5. Don't be in a rush - and don't get emotional
Doing anything in a rush is bad idea. No matter how great a deal seems, don't rush in without doing due diligence. Always ask yourself, could there be a reason the deal seems so good?
It is also important not to get emotionally attached to a property. You can love it after you buy it, but getting attached pre-sale can mean overspending and rushing in. Remember that investing should be done by numbers, not by heart.