For years, there has been an ongoing debate on whether investing in new construction or an established house is best. There are, however, many benefits and reasons which cannot be overlooked when considering a new build. These include tax concessions on stamp duty, builder's warranties, lower maintenance costs as well as owning a modern and quality house.
Metricon is Australia's market leader in new home design and construction, with 40 years' experience. We cater to the growing investment market, with a range of alternatives to suit the needs of investors throughout Australia.
New home benefits
There may be many reasons why you could decide to buy newly built properties as an investment opportunity, but here are some of the most often cited reasons:
Speed of purchase: new build homes have no previous occupants, so the process of buying can be much quicker, particularly if you are not selling a property yourself.
Quality: new build homes come with certain guarantees, and will generally require less maintenance than older properties. Metricon homes come with a 25-year structural guarantee*
Lower running costs: new build homes are often better insulated and fitted with energy saving devices, cutting down on energy bills and reducing the impact on the planet.
Location: many new build homes are in specially designed land estates, with detailed plans for amenities including transport, schools, sporting facilities, outdoor space and shops, which many buyers look for.
In many states, stamp duty exemptions for new build homes make investing in a new property a more attractive prospect than older properties.
You could save money while your new home is being built: payments are staggered throughout the process so you don't have to come up with all the money up front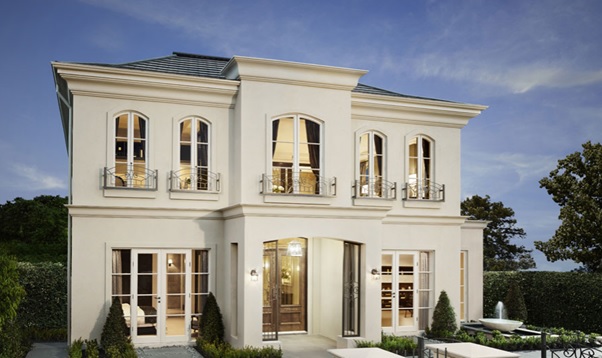 If you decide that you like the idea of investing in a new build property, there is still an array of options to choose from. Here are just a few:
The Display Home
Imagine if you could buy a newly built property in excellent condition, complete with secure long-term tenant and no maintenance worries for a guaranteed period of time. Sound too good to be true? Well, it isn't.
Purchasing a display home is a great way of investing in property, and at Metricon you will find a number of stunning display homes in some of Australia's best suburbs and estates, just waiting to be discovered.
Display homes can prove an excellent long-term investment, and are also popular with first-time investors who are looking to minimise their risk in the first few years of building a property portfolio.
Want to find out if this investment option suits you? Contact our team of property investment specialists for more information.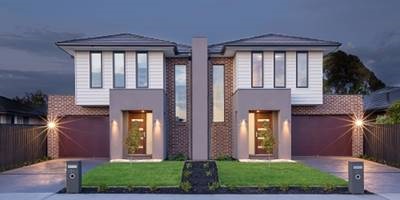 The Dual Occupancy Home
On a reasonably sized block of land, having a Dual Occupancy Property can be a great investment opportunity. Whether this is your own, current land, or a plot bought specifically for this purpose, "Dual Occ" or duplex homes offer a range of opportunities.
You could let both, sell one and let the other, or even live in one yourself. Metricon are experts in this area and can provide you with a tailored end-to-end solution, assisting you with town planning, local authority regulations and the best use of the space on offer.
Whether you are looking to invest, downsize, build property for children or parents, or just want to build a nest egg, take a look at the options available for Dual Occupancy Homes.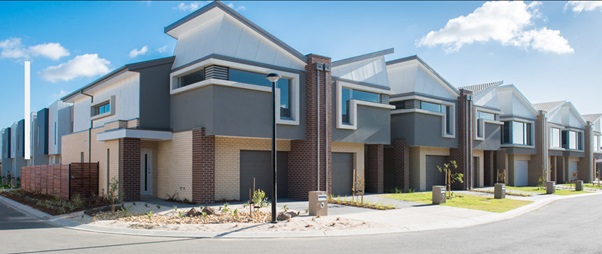 Town Living
Property investors looking for a larger investment opportunity might like to look at the option of a town house or retirement living project. TownLiving by Metricon is the perfect partner for those who are looking for their first - or next - investment opportunity.
This specialist national division of well-known and respected Melbourne builders Metricon is the ideal choice for a variety of building, design or development projects. Successfully completed projects have included high-quality medium density housing, low-rise apartment buildings and retirement village living options.
Sounds interesting? Then contact our specialist team, that has the experience, knowledge and resources to help bring your project to fruition, today.

About Metricon
Metricon has been building quality homes across Australia since 1976 and to coincide with their 40th birthday this year, they were thrilled to be named as Australia's number one home builder. The HIA-COLORBOND ® steel Housing Top 100 Report 2015/16 ranks Australia's top 100 residential builders, based on the number of home builds commenced each year.
The 2015/16 HIA-COLORBOND ® steel report indicated new home builds at a record high in Australia with Metricon as one of the biggest movers on the list. The report confirmed Metricon as the nation's number one choice for Australian families building a new home with 4,365 homes built in the year.
For Ross Palazzesi, Metricon's Managing Director, "We're committed to continually developing new homes to suit the evolving customer needs and budgets, and it's this focus on design and innovation that has seen us release 30 new designs this year to date, and take home more than 20 national awards."
This award shows Metricon is achieving what we aim to do. That is, design, develop and deliver beautiful homes to live in and love. Across our brands, from Home Solution by Metricon to Signature by Metricon, we really do have a home for every Australian family.
Read more at https://www.metricon.com.au/home-truths/2016/october/australia-s-number-one-home-builder
For more structural information, please refer to our structural page.
Visit https://www.metricon.com/au
Photographs in this message may depict fixtures, finishes and features not supplied by Metricon. These items include paths, decking entry to porticos, landscaping (including planter boxes, retaining walls and screens) and fencing.