Expert Advice with Ian Hosking Richards.
2019 has been another interesting year. Full of opportunity, as well as unexpected occurrences. For me personally, I would say that it has been a successful year. Firstly, because I am an optimistic person by nature and expect to have a good year. I am thankful for every win, and learn as much as I can from my 'fails' without dwelling on them too much. Secondly, because I have very specific and measurable goals in every area of my life that I want to improve.
As you get older, priorities often change. When I was younger I was hell-bent on creating as much wealth as I could. Nowadays, health, philanthropy and life balance have become more important to me. That doesn't mean that I do not take an active interest in my property portfolio; it is just that property acquisition is not my major focus any more.
But if you are still at the stage where you are actively building your wealth, do you have a clear strategy and a plan? Did you have specific goals for 2019, and, more importantly, did you achieve them?
Anecdotally, the property market in 2019 seems to have been relatively quiet, particularly in the fi rst half of the year. Not much buyer interest, not much activity.
Concerns about the outcome of the general election, and much tabloid reporting of declining property prices, combined with perceptions that the banks were no longer interested in lending money, meant that many potential investors adopted a 'wait and see' approach. This is what I would call procrastination. Despite all the doom and gloom, focused investors were willing and able to take advantage of some great buying opportunities. They qualifi ed for a loan, purchased a great property, and all concerns about a possible change of government have proven to be groundless. So for many, whether you were successful or not in reaching your goals would depend on whether you reacted to all the negativity surrounding you, or you chose to hold your nerve, take calculated leap of faith and continue to tick off your property goals.
I am thankful for every win, and learn as much as I can from my 'fails' without dwelling on them too much
With age comes, hopefully, wisdom. As I head with everincreasing speed towards my sixth decade, there is one sure thing that I can share with you. And that is: the result of what I have today is a consequence of a clear plan that I made 20 years ago. A plan that I followed to the letter. Equally, where you end up in 20 years will depend very much on the plan that you put into place today; on the actions that you take in 2020, 2021 and subsequent years. If you could have, or should have, actively grown your wealth in 2019, but for whatever reason didn't, don't beat yourself up; just make sure that you don't repeat the same mistake in 2020.
..........................................................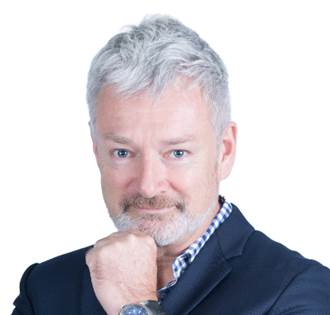 Ian Hosking Richards is a successful property investor with a portfolio of over 30 properties. He is the CEO and founder of Rocket Property Group, a leading independent real estate agency that helps hundreds of people each year enter the property market or grow their existing portfolios.
For further information or assistance, please visit www.rocketpropertygroup.com.au or call 1300 850 038.
Disclaimer: while due care is taken, the viewpoints expressed by contributors do not necessarily reflect the opinions of Your Investment Property.