Expert Advice with Tyron Hyde - 18/09/2016
Every few years I think it's important for companies to take a "long hard look" at themselves.
And that's exactly what we've done at Washington Brown in creating our new website.
It's taken over a year from start to finish, and there were times during the process that I wanted to pull out what hair I have left!
Analysing your own brand and defining what separates you from the competition was confronting, but ultimately rewarding.
It helped us to re-define our core values and focus on what makes us "The Property Depreciation Experts".
In doing so we have taken our website to a standard that reflects the level of service we endeavour to bring property investors every day.
This included updating our Tax Depreciation and Online Quote pages, making them really simple and user-friendly.
Under the "Education" tab of the new website, you'll see our updated Blog, QS Corner and be able to download the free Depreciation App and Renovation App.
And the same principles can be applied to your property portfolio as well. Every few years, it's important that you consider your options and analysis whether your investments are working for you.
Think about both your short and long term goals and whether your investments are best serving them.
..............................................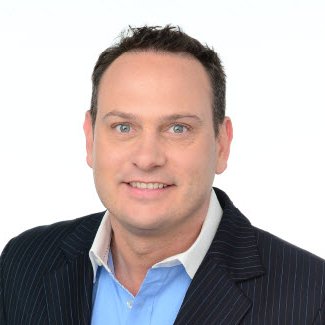 Tyron Hyde is the CEO of Washington Brown and is considered one of Australia's leading experts in property tax depreciation. He is also a registered tax agent. Washington Brown manages construction costs worth over $2 billion and completes 10,000 schedules annually. For a depreciation schedule quote CLICK HERE and follow the 3 simple steps or estimate your depreciation cost.
The Washington Brown Free Depreciation Calculator will give you an estimate of the depreciation deductions you could claim on your investment property
Read more Expert Advice articles by Tyron
Disclaimer: while due care is taken, the viewpoints expressed by contributors do not necessarily reflect the opinions of Your Investment Property.