7/6/2018
Fixed-price house and land packages remain one of the most popular options for Australian property investors, thanks to the peace of mind they provide in terms of expenditure, but just how set in stone are the final fees?
"Sometimes investors are told they have a fixed price, but there's an exclusion of some variant built into the contract," says Chris Cramer, head of house and land at Castran Gilbert.
"That could be based on something like unexpectedly hitting a rock below a certain depth, then the investor has to fork out thousands of dollars to pay the difference." Melbourne-based firm Castran Gilbert is resolutely against such practices.
Founded over 30 years ago, the company prides itself on service excellence and superior market knowledge. "We do a lot of groundwork to ensure the packages we provide to our clients are actually fixed and there are no hidden costs," says Cramer, who has over 15 years' experience in the industry.
As well as providing investors with a truly fixedprice, full-turnkey home, the company also aims to ensure a tenant is ready to move into a property immediately upon completion.
"We actively look to get a tenant into the property months prior to settlement so the client's investment is generating income for them immediately," says Cramer. "That's part of the service we provide, and it gives our clients peace of mind that they can meet their repayments on time."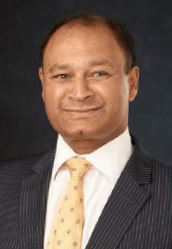 The approach has earned the firm a dedicated client base, many of whom come from outside the Victorian border to take advantage of affordable yet tremendous potential growth.
"I personally have worked with about 800 out-of-state investors in the last couple of years, and many of those came from Sydney because, once you do the numbers, it's much cheaper to buy here," says Cramer.
"You can buy a brand-new four-bedroom home with a back garden, within 25km of the CBD, for under $500,000 in Victoria. You can't do that in Sydney"
"You can buy a brand- new four-bedroom home with a back garden, within 25km of the CBD, for under $500,000 in Victoria. You can't do that in Sydney." For investors who are from out of the state, or for those who simply want a hands-off investment, Castran Gilbert also has a solid reputation for its property management service.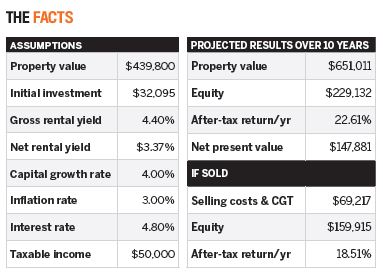 In 2016, the firm was a finalist for Property Management Business of the Year in the Real Estate Business Awards, while director Michael Lang was a finalist for Principal of the Year and team leader Gabby Mercuri was a finalist for Property Manager of the Year.
"We have an experienced team of real estate professionals who pride themselves on their service, their superior market knowledge, and getting the best return for their clients," says Cramer.
"As each investor has a different financial status – their requirements are different, their budgets are different and their goals are different – we work with our clients to understand where they are in life and help them to achieve their goals."
WANT TO LEARN MORE?
To find out how Castran Gilbert's experienced real estate professionals can help you achieve a maximum return on investment, call or visit: Ph. 03 9827 1177 | www.castrangilbert.com.au