Whether by prudent property selection, patience or canny negotiating skills, Aussie investors who scored great bargains on their property purchases explain how they saved paying hundreds of thousands of dollars
EMMA CELIS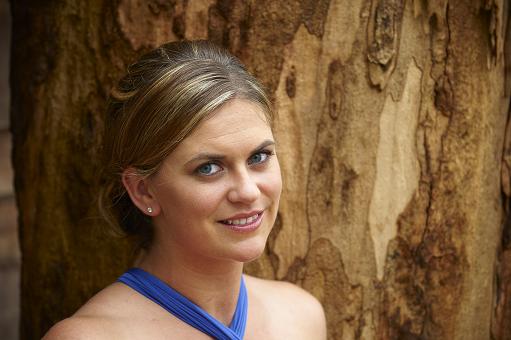 Bargain: Negotiated $57,000 off listed price and nabbed an extra room
Tip: Know your final walkaway price before negotiating
In the past three years Perth-based Emma Celis has managed to negotiate a number of property purchases with favourable results, scoring great discounts on all. Following each negotiation, her strategy has been to manufacture capital growth through renovation projects, aiming to significantly increase the value of her investments.
Emma believes making these projects a success comes down to thorough planning. "By using various databases and carefully watching your chosen suburb, any investor can quickly attune to the market and be familiar with what a property there is truly worth," she says.
She cites one of her best deals, a 4-bedroom house in Cloverdale, WA, as an example of how a keen eye on the market can get you ahead.
"The house required significant repair work after a fire and was listed online at $372k. Because I wanted to do a renovation on the property, my figures indicated I needed to buy it at or below $345k to make a profit. Luckily, I think the agent was aware the listed price was too high and had already warned his vendor some discounting might be required.
"My strategy was to go in low-ball so I had plenty of room to move. I put two offers on the table: $300k cash with 30 day settlement, or $320k subject to finance, four months settlement and allowing tradespeople access during the settlement period."
Emma adds that the second option was also subject to a building and pest inspection. To back up her case, she showed a number of recent sales in the area to reinforce her estimation of the land value and spoke at length about the derelict condition of the house.
The sales agent eventually came back to Emma saying the vendor preferred the second option, but only for $330,000, not $320,000.
Emma remained steadfast. "I responded that the only way I would consider that figure was to push settlement six months and commence the renovation early," she says.
The vendor accepted the original offer of $320,000.
Emma adds that some of the attributes of the house sweetened the deal further. "It was listed as 3-bed, 1-bath, but when I inspected it I discovered a fourth bedroom had been added. The agent hadn't bothered to list it because he had simply taken the data off old property info from RP Data.
"Following the building inspection I also managed to negotiate a further $5,000 off the purchase price. I did this by expressing my dissatisfaction with the building report and advising the sales agent there were more repairs required than first thought."
This meant that Emma's eventual purchase price was $315,000, $57,000 below the listed price. She went on to renovate the property and after five months scored a $53,000 profit.
While acknowledging that the deal wouldn't have been possible without great negotiating skills, she admits that sometimes she hasn't been able to negotiate as low a price.
"I used similar tactics on a 3-bedroom house in Beckenham, WA, but wasn't as successful negotiating a significant discount off the advertised price."
Emma says the house was advertised between $395,000 and $415,000, and being suitable for a subdivision project, she offered $390,000. The vendor counter offered at $415,000 but Emma declined to make another offer, telling the vendor she was not interested in that price.
The sales agent contacted her five days later. "He asked what my best and final offer would be. I told him the only way I would consider anything over $395k would be if the vendor allowed a six month settlement, authority to act on subdivision and allowed some renovation to take place. I also wanted the property to be tenanted."
The vendor accepted the offer with reasonably standard clauses and subject to surveyor reports. After being satisfied with the surveyor's and building report, Emma managed to negotiate a further $5,000 off the price by turning the offer unconditional. This left her final purchase price at $390,000.
"I've gained the confidence to negotiate through practice and education. I will always know the final walkaway price I'm willing to pay on an investment property prior to writing that first offer. Even in a hot, competitive scenario I will not write up my best offer first.
"I also know that it may take writing offers on 10 or more properties before I get one accepted, but I have confidence in my figures and know it will be profitable. I also believe that using the right written clauses and wording in your offers is critical. This allows you to take a property off the market while you complete due diligence but you can still walk away if necessary."
She has one parting shot of wisdom. "Remember the price listed on the advertisement does not need to influence the price you offer, no matter what the agent tries to tell you."
See more insane property bargains on the next page
TODD POLKE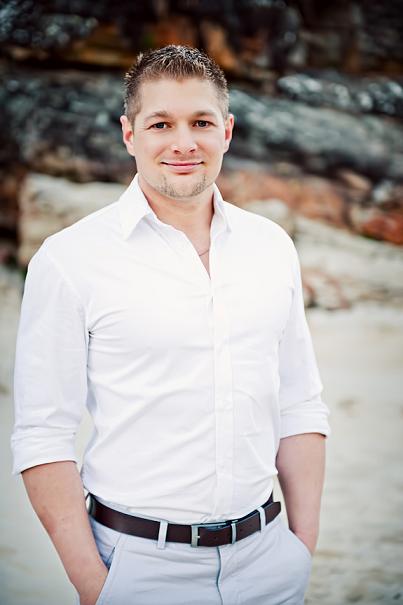 Bargain: Negotiated $122,000 off listed price, purchasing $102,000 under the market
Tip: Make your approach business-like and be unemotional
In his early twenties, after negotiating $50,000 off the listed price of his first investment property, Todd Polke says the bargain-hunting bug hit hard. "It's a primary component you look for in any investment, you need to be buying a little bit under the market. It's something I always aim for now," he says.
Todd's nose for finding good deals is evident from one of his latest ventures – a 2-bedroom unit in Sydney's Dulwich Hill. The original listed price was $540,000, but after six months of negotiating Todd ground the price down to $418,000.
"This was a great price," says Todd. "A valuation of the property came in at $520,000, so it was an amazing bargain."
Todd believes knowing what position the seller was in helped give him a strong position to negotiate. "The vendor was a developer who was trying to sell all 50 of these units at once. They were only about 18-months-old, 2-bed, 2-bath, split level. Really nice units, but the developer was struggling to sell them and they had been on the market for quite a while.
"The developer was also in a bit of financial difficulty. It almost felt like a distress sale. They had a bunch of other projects in the pipeline and really needed to free up some capital."
It also helped that Todd was part of a bulk buying group, a collection of other investors working together. He wasn't just negotiating a deal on one unit; he was negotiating a deal for the entire block. This made the offer particularly attractive to the developer, who was gifted the chance to get all the units off their hands at once.
"As a group we were able to push quite hard," Todd says. "Still, there were a lot of minor settlement issues to work out. It stayed cat and mouse for a long time. They were still trying to sell the units on the open market as we were negotiating. I think what eventually worked in our favour was that it was proving just too difficult for them to individually list and sell them.
"When we got the purchase price settled, I got myself one of the units and the other investors in the bulk buying group got the rest."
As a professional property investor, Todd points out that he has been involved in numerous similar deals. He believes that the key to nabbing a bargain is being unemotional and treating your investing like a business. "You've got to craft a good offer document. Real estate agents are quite particular in what they want, like the reasons why you're offering this or that price. And you never get emotional. There's always another property, another deal around the corner."
Part of framing a compelling offer document, according to Todd, is putting a time-frame on the deal. He arranges the offer so that it is only valid for a set period of time, say, three days, or even until a specific time: 3pm, March 25. He finds that this puts some pressure on the vendor and helps get results.
He adds that building and pest inspections can be great negotiating tools. "It's common for properties to come up with problems and house inspectors have a way of making small problems seem like a big deal. You can use this to your advantage. I always tell agents that I am now going to have to spend more money on repairs than I had thought and want a discount."
See more insane property bargains on the next page
MARK KELMAN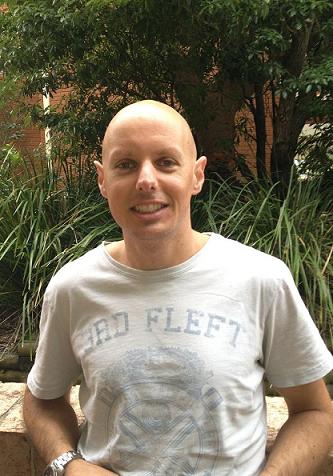 Bargain: Negotiated $122,000 off listed price
Tip: Find out what the property is worth to the vendor
Trained vet Mark Kelman is a man of all sorts, working in both animal pharmaceuticals and investment property mentoring. Yet one thing he prides himself on doing particularly well is negotiating deals on properties.
"Negotiating is a skill you have to learn," he says. "The most important part about it is finding out what the other person wants and measuring that against what you want. You need to show them that by giving you what you want, they'll be able to get what they want. You try create a win-win."
Mark says that he has managed to negotiate a lot of great deals, especially when hunting down mortgagee sales, but remembers one of his best deals being on a block of six units near Griffith, a regional centre in south-western NSW.
"Blocks of units are great because there's a chance to add value by strata-titling, so that's what I was on the hunt for. I found this block which was listed for $850,000. It was in good nick, but had some minor water damage so I felt confident offering $708,000."
Mark adds that he had a negotiating strategy from the start. "Generally, you don't offer what the asking price is, at least not to start with. Part of the negotiation is to put an offer through to gauge their response. Depending on how they respond, you act accordingly. The fact is, the vendor is usually willing to accept less."
As it turned out, the sales agent told Mark that $708,000 was too low, but was willing to accept a higher offer. Mark then put in a "best and final" offer of $728,000 – but with an option and a six month settlement period. The latter he needed in order to get the units strata titled and valued before getting finance from the bank.
This offer was also rejected. "They said they'd accept the price, but only with a three month settlement period. I told them I could only settle in five months and I was not willing to increase the price, but would agree to remove the option. This they eventually agreed to."
Mark adds that he has used similar tactics in other deals – especially with mortgagee sales in regional NSW areas. "The best properties to get bargains on are often where the people aren't emotionally attached to the property and are looking to sell quickly. Mortgagees sales are a good example of this – the banks want to sell them to recoup their losses, but don't really care about them.
"I also find that it's easy to get good deals if the vendors need to move out their homes in a hurry. In these cases, it's of more value to them to be able to move out of there quickly than it is to get the absolute highest price. In fact, you're doing them a favour. I think a lot of people don't understand that. When it comes to putting in an offer, you can only give them what you can give them. It's their choice whether they choose to accept it."