By Fran Andrews,
17/11/2014
Buying a property can be one of the most exciting moments in your life.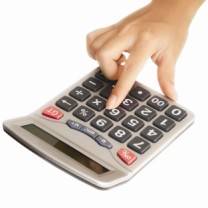 When buying a property we are usually prepared with our financial details and a sizeable deposit. You may even be prepared with a finance pre-approval before you start your search.
Something that you may not be aware of is that your deposit will shrink somewhere between $5,000- $25,000 in property purchase costs which many of us are not prepared for.
With any property transaction, there are a number of professionals that you engage with that have of course associated costs.
Here are some examples of these costs:
Transfer Duty
Transfer duty is a government fee that must be paid on dutiable transactions for property. This varies between states and the type of property purchased and may be reduced by government grants. Fees range from $1,000 to $25,000 plus.
Lenders Mortgage Insurance
This protects the lender in the unfortunate event that you default on your home loan. This will vary due to the structure of your loan and your deposit. Fees range considerably, so allow 3% of your loan amount.
Settlement costs
Expenses during the settlement of the property, these include body corporate, rates and valuation shortfalls amongst others. Fees range considerably, so allow up to 3% of your purchase price.
Conveyancing or Solicitor fees
Fees range up to $3,000 for legal advice and services throughout your purchase.
Mortgage Application fees
This will cover the preparation of the loan and supporting documents, valuations and searches by your financial institute. Fees range up to $2,000.
Building Inspection
This is a written account of the property that will give you an indication of any defects or problems. Fees range from $300-$900 plus, depending on services.
There are also a number of other fees that you may have to cover that can quickly add up. These include utility connections, home and contents (or landlord) insurance and moving services. Some of these can be incorporated into your mortgage, but others will need to be paid in advance.
As a guide, be prepared to put aside 10% of the purchase price to cover the costs involved in buying your property. It is always better to be over prepared than trying to cover the shortfall of property expenses.
Fran Andrews has been involved in the settlement industry for more than 20 years.
Before joining Invest Conveyancing, Fran held a number of senior positions in some of Perth's leading settlement agencies and law firms with her roles ranging from Senior Conveyancer to Licensee in Bona Fide Control.
Fran is presently the Councillor for banking and Office of State Revenue matters for the Australian Institute of Conveyancers (WA).
Disclaimer: while due care is taken, the viewpoints expressed by contributors do not necessarily reflect the opinions of Your Investment Property.