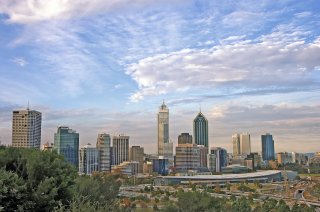 Mount Lawley stats:
Distance from Perth: 3km
Population: 10,001
Median Price: $376,750
Capital growth (12 months): -4%
Rental yield: 4.83%
Market type: Units
Get all the stats on our Suburb Profile
The unit market in Perth's inner north-east suburb Mount Lawley is attracting the interest of investors looking to get close to a growing CBD market without blowing the budget. For this reason and a stack of others, it has squeezed into the top 20 suburbs of 2012.
With a median price of $376,750, Mount Lawley's units are disproportionately cheap compared to its houses, which have a median of $856,000. A rental yield of 4.83% leaves a bit to be desired, but a 0% vacancy rate paves the way for rents to increase, as well as the 0.29% total stock on the market.
Capital growth prospects: Location, fantastic fundamentals and amenities and a recovering Perth market are all factors working in Mount Lawley's favour. The current data also shows the suburb could be gaining ground for a growth spurt.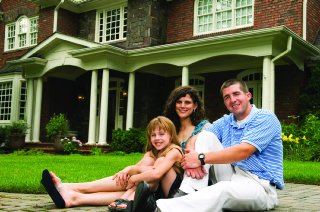 Ashfield stats
Distance from Perth CBD: 8km
Population: 1,200
Median Price: $425,000
12-month growth: -4%
Rental yield: 4.40%
Market type: Houses
Get all the stats on our Suburb Profile
Many buyers interested in Perth may not have heard of Ashfield, but at number 19 in our Top 100, the suburb has indicators that are begging investors to take notice. In fact, once you take a look at what the suburb has going for it, Ashfield might be a name that's hard to forget.
The suburb is conveniently located within Perth. Some 8km from the CBD, it spreads along the Swan River and is in close proximity to Sandy Beach Reserve, Point Reserve and Ashfield Flats, giving the area a handy does of nature.
"People usually come to Ashfield for two things," says Michael Grogan, Carter Giorgi Real Estate-Bassendean. "They come to be close to the river and they come because the transport is good and it's close to the CBD."
Capital growth prospects: Over the 12 months to April, Ashfield dramatically underscored its 12% average annual growth rate by clocking in growth of -4%. Indicators now show a tightening of supply and increasing demand and prices are likely to grow well over the next year or so as the market irons this balance out.
Distance from Brisbane: 248km
Population: 3,600
Median Price: $334,000, $282,500 (Units)
12-month growth: 2%
Rental yield: 8.12%
Market type: Houses
Get all the stats on our Suburb Profile
The first thing that's most likely to come up as you type "Chinchilla" into Google is a species of rodent that lives underground. It's rather ironic, because the Queensland town of Chinchilla also relies heavily on what's underground to sustenance it.
In this case, coal and gas are what's largely feeding the local economy as the town transforms from an area dominated by agriculture to a much larger regional centre attracting mining workers, manufacturers and multinational corporations.
The town is situated within the Darling Downs region of Queensland and is 248 north-west of Brisbane. It is also at the heart of the coal-rich Surat Basin, which Raine & Horne's Peter Holland believes is currently booming.
"The resource industry is gearing up for the harvesting of huge coal and gas reserves in the Surat Basin, and this has seen mining companies purchase residential properties for their employees, as well as commercial and industrial sites," he says. "Also, cashed-up young people working in the resource industry are now well positioned to upgrade their homes."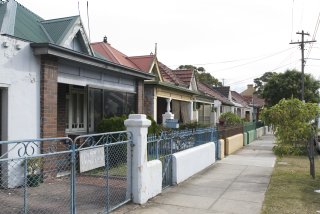 Newtown stats:
Distance from Sydney: 4km
Population: 13,548
Median Price: $425,000
Capital growth (12 months): 4%
Rental yield: 5.14%
Market type: Units
Get all the stats on our Suburb Profile
Newtown has backed up a top five finish in the 2011 top 100 with another strong showing in this year's poll, coming in at 17. Located just 4km from the Sydney CBD and known as the capital of the city's trendy inner west, Newtown offers a mix of culture, convenience and lifestyle, with some excellent fundamentals for investors.
Capital growth prospects: Units remain affordable for the moment, but a shortage of supply and plenty of demand should see prices follow the house market upwards before too long. The recent slowdown in growth is also a perfect springboard for a long overdue growth spurt.
Distance from Perth: 8km
Population: 7,561
Median Price: $401,666 (Houses), $370,000 (Units)
Capital growth (12 months): -4%
Rental yield: 5.06%
Market type: Houses and units
Get all the stats on our Suburb Profile
Nollamara is another Perth suburb that's on the verge of a solid upturn following years of sluggish showing and has forced its way into the 2012 top 20 with a bang.
Despite having strong fundamentals, the suburb hasn't experienced any strong growth for the past five years, with prices rising by a total of 3%. The recent data suggest the suburb might be nearing the end of this sluggish phase as the overall Perth market recovers.
More details available in Your Investment Property's Top 100 suburbs issue, available in stores now