Expert Advice with Ben Handler 15/02/2018
Equity is as good if not better than real money when it comes to purchasing property and can help you create lifetime wealth in a bullish market.
Instead of daydreaming about winning millions through lotto against slim odds, more Australians could be putting the equity that's lying dormant in their own home to good use. It makes sense that to make money when it comes to property you need to borrow, buy and renovate, and either wait for increased capital growth while you rent it out, or sell it and go again.
Equity is the difference between the mortgage that you owe and what the market value. It's how investors are able to keep growing their property portfolios without saving up for years to put down a deposit. By using a tactic called leverage they use the equity generated by the increasing value of an existing property to purchase a new one. This property then grows in value, allowing the investor to repeat the process and buy again.
Banks will lend up to 80% of the value of a property and generally you can afford an investment property that's four times the value of your useable equity.
For example:
Value of your property $400,000
@ 80% $320,000
Less mortgage $220,000
= equity $100,000

= Investment property up to $400,000.
However, you will need funds in reserve for things as stamp duty, legal fees, expenses etc
Options for first home-buyers
There is no denying that it is very difficult to buy a house. As a result we have seen a huge amount of solutions to the problem including parents using their equity to help finance their children's first foray.
The 'bank of mum and dad' is now the nation's fifth largest lender behind the big banks. Parents are increasingly letting their children live with them while they are saving for a deposit or even directly contributing to the deposit. It's estimated that around 41% of parents assist their children.
In addition, parents are assisting with repayments, going into property purchases as a partner or even buying it on behalf of their children.
If you are a parent in this situation buying an investment property with your children is one of the best ways to teach them financial life-long lessons, as well as helping them with their credit rating. They can then take on the responsibility of renovating it and pay the bills on it so you do not have to outlay any more money, apart from the equity.
Some other ways you can make your equity work for you:
Build a granny flat – Buying a house with a granny flat or building one on a property you already own is a great way to generate equity, make extra income and as a more affordable way to start an investment portfolio.
Rentvesting – buy an investment property while continuing to rent to enter the property market.
...............................................................................................................................................................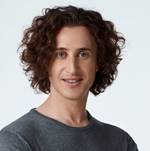 Ben Handler

is co-founder and CEO of Cohen Handler, a buyer's agency
with over $3bn worth of properties purchased in nine years.
He is also into learning, reading and doing yoga and meditation
to bring mindfulness to his professional life.
Disclaimer: while due care is taken, the viewpoints expressed by contributors do not necessarily reflect the opinions of Your Investment Property.