Expert Advice with Ben Handler 01/08/2018
Location is the most important thing to consider when buying a property.
It's a mantra that most people repeat. And yet, many people still make some major property location mistakes. They fail to find the right answers to the most important questions. Questions like "how do I find the right suburb for me?" Or, "what are the best kept secrets with finding the right location for my new home?"
Here are 3 property location mistakes you must avoid.
PROPERTY LOCATION MISTAKE #1 – NOT KNOWING YOUR BUDGET
It's a problem that every homebuyer has run into at some point.
You know that you're nearly ready to buy a property. But you don't know quite how ready. But you start looking at properties anyway. You pick a location that you think will work well for your needs and you start dreaming about the perfect property.
You may even find a place that meets your criteria. However, the meeting with your lender reveals that you don't have the money needed to buy it. Suddenly, all of your research into the location goes down the pan and you have to start from square one.
Before doing anything else, talk to your lender. Figure out how much you have to spend before you start looking at the locations where you're going to spend it.
PROPERTY LOCATION MISTAKE #2 – NOT FOCUSING ON THE JOB MARKET
The local economy plays a huge role in the viability of a property purchase. For residential buyers, it tells you how likely you are to find work. A weak economy means fewer jobs. As a result, you could run into serious difficulties if you find yourself out of work.
Investors have to consider the local job market too. If there's no work available, your property will attract less demand. People just won't have the money to afford the rent. This is the situation that Darwin found itself in. After the mining boom ended, the local economy tanked. People couldn't afford their houses or rent, which lead to issues with the local property market.
The perfect local economy doesn't exist. But you need to figure out what your location has to offer in terms of jobs. Is the amount of jobs increasing? What's the average salary for these jobs? What types of jobs are currently available and how diverse is the market?
Failing to find answers to these questions can lead to you buying an undesirable property.
PROPERTY LOCATION MISTAKE #3 – CHOOSING A SLUMP AREA
Don't let the general upward trend of Australian house prices fool you. There are still plenty of areas in the country that don't guarantee yearly increases.
If you buy in a slump area, you set yourself up for some problems. Homebuyers may enjoy lower mortgages. But they also run the risk of losing money when they come to sell their homes. Investors run into even more problems. They can't attract high enough yields and may enjoy no capital gains from their properties when they sell.
Don't just look at a location's performance in the present. Think about how it's going to do in five, 10, or even 20 years' time. If you buy in an area that's set for a slump, you almost always lose out.
....................................................................................................................................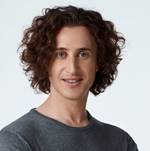 Ben Handler is co-founder and CEO of Cohen Handler, a buyer's agency
with over $3bn worth of properties purchased in nine years.
He is also into learning, reading and doing yoga and meditation
to bring mindfulness to his professional life
Disclaimer: while due care is taken, the viewpoints expressed by contributors do not necessarily reflect the opinions of Your Investment Property.