Expert Advice with Ben Handler 2/11/2017
It's no secret that when it comes to investing, Aussies generally seem to favour bricks and mortar over other asset classes, preferring its stability and long-term growth potential.
The recently released 2016 Census results confirmed that there is a big shift in the number of people renting with nearly 31 per cent of Australians falling into this category, up from 26.9 per cent five years ago. Apartment living is also on the rise with semis, terraces, townhouses, and apartments accounting for just over one quarter of housing (26 per cent) with 13.1 per cent living in flats.
Combine this growth in people renting apartments with a strong market in our major cities offering both capital growth and good rental yield and it looks like investing in property is a sure bet.
Of course, there are always arguments for investing in stocks and shares – it's an ongoing battle with strong pros and cons presented on both sides.
Stocks and Shares vs Property Returns
The 2016 Russell Investments/ASX Long-term Investing Report shows that in the 10 years to December 2015 Australian shares returned 5.5 per cent per annum, whilst the residential investment property sector returned 8.0 per cent per annum. Further analysis provided in the report shows that the 20 year returns for Australian shares was 8.7 per cent whilst the property return was 10.5 per cent.
We have based on a $100,000 investment:
Shares
Using the 5.5 per cent average rate of return as stated above, gives an idea of how much you would make investing in shares:
Year 1: $105,500
Year 2: $111,302
Year 3: $117,424
Year 4: $123,883
Year 5: $130,696
Total amount made after five years = $30,000
Property
We have used the $100,000 as a deposit on a $500,000 property with a mortgage at 5.5 per cent per annum:
Year 1: 540,000
Year 2: $583,200
Year 3: $629,856
Year 4: $680,245
Year 5: $734,664
Total amount made after five years = $224,000
This is based on an interest-only loan leaving the entire $400,000 to be paid off at the end of the five years. When you take out the $110,000 of mortgage interest payments made over the five-year period, you still end up with a return of more than $224,000 on your initial $100,000 investment.
We have already mentioned the impressive growth in the Sydney and Melbourne markets and prices remain high. Apart from the city you choose, any property investor needs to identify a suburb that offers strong or planned infrastructure, good schools, proximity to employment and public atmosphere.
With strong population growth ensuring strong demand, generous tax advantages and the ability to leverage property, a property portfolio is a relatively low risk, profitable option for many people from many income brackets. In the end seeking out a property buyer's agent may be a smarter option than a stock broker.
..................................................................................................................................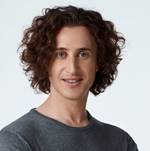 Ben Handler is co-founder and CEO of Cohen Handler, a buyer's agency
with over $3bn worth of properties purchased in nine years.
He is also into learning, reading and doing yoga and meditation
to bring mindfulness to his professional life
Disclaimer: while due care is taken, the viewpoints expressed by contributors do not necessarily reflect the opinions of Your Investment Property.