Expert Advice with Ian Hosking Richards. 30/03/2017
Investing is a long-term plan, and often the dream of retiring on property can seem completely unattainable. However, it is possible, if you have focus and determination.
This is my story.
A few weeks ago I turned 55. I don't feel that old. Actually I am probably healthier and fitter than I have ever been, thanks to a new found obsession with squash, as well as weight training 3 times a week. And my finances are in reasonably good shape. My net wealth grew by over $1 million last year on a portfolio of around $20 million. My investments allow me to live in an incredible apartment in Sydney City, drive a Rolls Royce and generally have a 'millionaire' lifestyle.
My days are full, but more balanced than they used to be. Typically, I go to the office at around 10am (a 10 minute walk across Hyde Park to Martin Place). I usually leave at around 1pm to meet my squash coach for an hour's training. The remainder of the day is devoted to giving back to the community. Most of my charity work is with the sick poor, and I have a special affinity with our near neighbours in the South Pacific, particularly The Solomon Islands, which I visit frequently.
Why am I telling you all this? Because less than 15 years ago I was working as an unskilled labourer in a warehouse in Artarmon, Sydney, on an annual salary of $35,000. I don't really feel that I have done anything extraordinary, or achieved something that no-one else can achieve. On the contrary, I am confident that most people could replicate what I have done. But the reality is that very few people ever will. What is my secret?
Have a plan
18 years ago, I had a plan. I wanted an expensive British hand built car, a great place to live and cash to burn, and I worked out how I could use property as an investment vehicle to pay for all these things. I followed the plan, which involved re-investing all my equity growth back in to property, until after 12 years I was able to start accessing cash to fund my lifestyle.
Believe in your dreams
Deep down inside I always knew that my plan would work. I had faith that if I followed the plan I would get the result. I regarded my plan as 'science', not a game of chance. As Henry Ford once said, 'Whether you think you can or you think you can't, you are right'. Mr Ford was an uneducated man and not one of great sophistication, yet was one of the greatest businessmen of his time.
Have a good Attitude
I have never played the victim. Not all of my investments have performed exactly as I had anticipated. However my goals never changed. My attitude never soured. Instead I tweaked the plan to get myself back on track.
Summary.
At the end of the day it is all about you. Your intention. Your dreams. Your mindset. It is about your resourcefulness, not your resources. What you decide to do today will determine where you end up in 15 years. Just as where I find myself today is a result of actions I took all those years ago. Not only did I achieve my material goals, financial freedom has enriched my life in another significant way – it has given me the luxury of time. I now choose how to fill my days, and no longer have to trade my time for money. If you could do the same, how would you choose to fill your days? If you have no idea, maybe now would be a good time to give it some thought.
..........................................................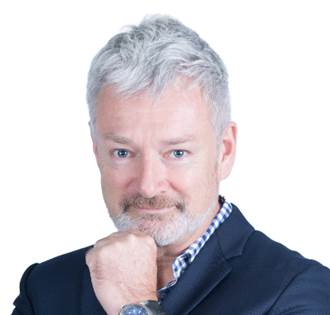 Ian Hosking Richards is a successful property investor with a portfolio of over 30 properties. He is the CEO and founder of Rocket Property Group, a leading independent real estate agency that helps hundreds of people each year enter the property market or grow their existing portfolios.
For further information or assistance, please visit www.rocketpropertygroup.com.au or call 1300 850 038.
To read more articles by Ian Hosking Richards, click here
Disclaimer: while due care is taken, the viewpoints expressed by contributors do not necessarily reflect the opinions of Your Investment Property.