Expert Advice with Ian Hosking Richards. 11/01/2018
With changes to the negative gearing rules for depreciation claims on established properties, many investors see the benefits of building a new investment house in a new estate in a growth area as a great strategy.
Selecting the location
Looking for an area that meets investment criteria, is not as easy as going online and clicking 'search'. What I look for are affordable areas where people want to live – lifestyle is becoming as important as affordability. Look for new estates in areas where money is being spent on new infrastructure, where people are moving for new employment opportunities or new transport to get to where they work.
Your target tenant
New estates are planned and owners and renters want to live in the area due to the new homes, parks, schools, shops, hospitals, services, transport links, employment nearby. If you build with the target tenant in mind, you will build what they want eg : families want 4 bedroom, 2 bathroom, double garage homes. Ideally you are looking for a 5% yield and a positive cashflow after tax benefit outcome and a vacancy rate of 1- 2%.
Quality or cheap
How can you tell the quality of a builder from an online picture? My advice is to look closely at the Specifications and Inclusions list. A cheaper build may not include quality fixtures and fittings or the inclusions necessary to attract the premium tenant and premium rent. What investors are looking for is a 'full turnkey' package (ie tenant turns the key and moves in) with fencing, landscaping, driveways, letterboxes, clothes line, pathways, carpets & tiles, blinds, air-conditioning to name a few.
Not all Builders the same
Builders come in all shapes and sizes. Good builders protect their reputation and get good press. They are licenced with appropriate agencies and covered with building insurance. Always check if the builder is licensed and ask for their warranty Insurance before they start. Builder's reputations follow them around so find the builders who have delivered excellent quality homes for investors in the past. If you need help, ask an expert!
Retail vs Investment pricing of homes
If you go online for a selected area you may find a wide variety of pricing on Builder websites. What you may be looking at are 'retail' prices for owner occupiers. House build quotes advertised for the owner occupier market may appear cheaper, but do not include all the 'extra turnkey' inclusions necessary in an investment home. Owners normally do all the finishing of driveways, landscaping, fencing and add their own selection of internal fixtures themselves. My advice is to ask the developer for the ratio of owner occupiers to investors buying in the estate. What you are looking for is a ratio of 70% -80% owner occupiers to 20% - 30% investors only.
Building a new investment home with the right builder can be an easy, stress free experience with many benefits including attracting a better tenant paying better rent, less maintenance worries and a positive cashflow outcome. Now that is my kind of property!
..........................................................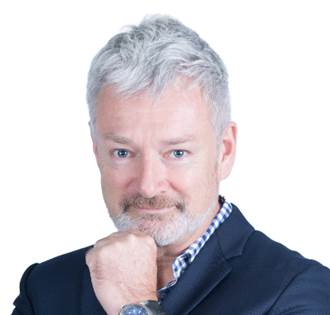 Ian Hosking Richards is a successful property investor with a portfolio of over 30 properties. He is the CEO and founder of Rocket Property Group, a leading independent real estate agency that helps hundreds of people each year enter the property market or grow their existing portfolios.
For further information or assistance, please visit www.rocketpropertygroup.com.au or call 1300 850 038.
To read more articles by Ian Hosking Richards, click here
Disclaimer: while due care is taken, the viewpoints expressed by contributors do not necessarily reflect the opinions of Your Investment Property.