Expert Advice with John Lindeman: 12/12/2018.
Summer is a time of year when many of us pack up and go on holidays. We may even fall in love with our holiday location so much that we are tempted to buy a property there. Whether this is a silly choice or a sensible one depends entirely on what our objective is.
Imagine that you're on holiday. The weather is fantastic, there are heaps of fun things to do, it's a beautiful location, the atmosphere is relaxing. You go swimming and boating with the kids, bushwalking with your partner, spend evenings dining out or enjoying a barbecue by the pool or campsite.
Naturally, you fall in love with the area. Then, you discover a little hideaway house which is for sale and the price is surprisingly affordable. Because you are in holiday mode, it's easy to convince yourself that housing prices here will boom and so you decide to buy it as an investment property.
There are many reasons why this seems like a sound decision – you can rent out the property as an Airbnb or holiday letting and spend your holidays here as well, while you watch housing prices in the area shoot up.
But what you have done is break the first rule of property investment – to buy with your head and not your heart. Have you asked yourself – is this a fair price, is the property in good condition, is it low maintenance, is this the right type of property to rent out, what is the off-season rent demand and above all, what potential is there to sell it later? Without doing your due diligence, you may find that your dream turns into a nightmare.
But sometimes it is best to buy with your heart, especially if you intend to use the property for your own weekend or holiday getaways and it becomes a much loved second home where your family will have the most fun together and irreplaceable memories will be made.
These second homes are called weekenders, holiday homes, even love shacks and yours might be by a lake, beach, river or in the mountains. It becomes a place you love to visit, not just because you can unwind and relax but because it is glowing with wonderful memories of when friends came to visit or the children stayed here.
Even though the house itself may not increase in value over the years, that was never the point anyway. When rent returns and price are not the object, it is definitely better to buy with your heart.
.................................................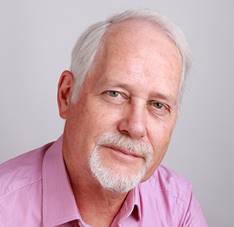 John Lindeman is widely respected as one of Australia's leading property market analysts, authors and commentators.
Visit Lindeman Reports for more information.
He has well over fifteen years' experience researching the nature and dynamics of the housing market at major data analysts.
John's monthly column on housing market research featured in Australian Property Investor Magazine for over five years. He is a regular contributor to Your Investment Property Magazine and other property investment publications and e-newsletters such as Kevin Turners Real Estate Talk, Michael Yardney's Property Update and Alan Kohler's Eureka Report.
John also authored the landmark books for property investors, Mastering the Australian Housing Market, and Unlocking the Property Market, both published by Wileys.
To read more articles by John Lindeman, click here
Disclaimer: while due care is taken, the viewpoints expressed by contributors do not necessarily reflect the opinions of Your Investment Property.