Expert Advice with John Lindeman: 16/01/2019.
Do you remember those doom and gloom forecasts back in 2008, when the Sydney median house price had just reached half a million dollars? They were accompanied by near hysterical media claims that housing prices had "risen too quickly", were "unaffordable" and that they were "unsustainable". Many experts were predicting a sustained period of severe, even brutal price falls.
But what actually happened? We now know that the exact opposite occurred, with Sydney's house prices doubling over the next ten years, to reach one million dollars.
Experts predict heavy and long-lasting house price falls again!!!
Yet as housing markets cool down, the prophets of ignorance are again predicting doom and gloom for our housing markets and amazingly, they're trotting out the same reasons of unaffordability and unsustainable growth that they used to scare us back in 2008.
Despite their cries to the contrary, there is only ONE reason why prices have fallen in Sydney and Melbourne and why they have stalled in the other States. That is simply because housing buyer demand has been completely stifled with a self-induced squeeze on housing finance by the big banks.
This is why the doom and gloom experts are so wrong – they are economists who look at the relationship of supply and demand – they know that when demand falls, prices tend to follow. But they are confusing buyer demand with housing demand, which are two totally different things. Demand for housing is caused by population growth, especially by people coming from interstate or overseas, who need a place to live as soon as they arrive. So, while the big banks have temporarily put the brakes on housing finance, the demand for housing continues without any pause, with more and more people in the big cities forced to rent rather than buy.
This is why the experts are getting it all wrong – again!!!
The experts think that housing demand is falling, but it isn't – it is quite clearly rising, and the only reason that housing prices aren't following suit is because the banks are not lending enough.
In fact, with record high population growth, sustained economic growth, record low interest rates and record unemployment levels, what we are experiencing right now is like a giant pressure cooker, and once the banks free up their lending, prices will shoot up again.
.................................................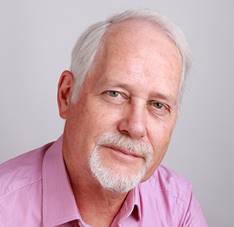 John Lindeman is widely respected as one of Australia's leading property market analysts, authors and commentators.
Visit Lindeman Reports for more information.
He has well over fifteen years' experience researching the nature and dynamics of the housing market at major data analysts.
John's monthly column on housing market research featured in Australian Property Investor Magazine for over five years. He is a regular contributor to Your Investment Property Magazine and other property investment publications and e-newsletters such as Kevin Turners Real Estate Talk, Michael Yardney's Property Update and Alan Kohler's Eureka Report.
John also authored the landmark books for property investors, Mastering the Australian Housing Market, and Unlocking the Property Market, both published by Wileys.
To read more articles by John Lindeman, click here
Disclaimer: while due care is taken, the viewpoints expressed by contributors do not necessarily reflect the opinions of Your Investment Property.