Expert Advice with John Lindeman: 23/10/2017.
And they're off!
Oh no! Baby Boomer has jumped the fence, taking his rider Downsizing with him. They've retired from this year's race altogether.
Speculative Investor is taking forever to get going in the early stages of the race. He's got a new jockey, APRA Regulations this year who seems to be holding him back.
First Home Buyer has hit the lead after a good feed on deposit incentives and he's responding to vigorous riding by his jockey Low Interest Rates but he hasn't got any staying power. I've heard that his owners, Big Four Banks are threatening to sell him unless he improves on recent form.
The favourite, Spruiker seems to have broken down badly, and his jockey Fair Trading is pulling him right out of race. That's a shame, as I hear that the punters spent a fortune on him.
Off The Plan is the only foreign entry. He's been in all the news because of the huge price his owners paid for him, but his rider, Overseas Investor doesn't seem to know his way around the course at all.
Here comes Renovator, moving up quickly to take the lead, but his jockey, Unexpected Problems looks like he's been up all night. He's made his run too early and is obviously a sprinter, not a stayer.
What's Housing Market Cycle up to? He's going round and round in circles and not making any headway at all.
Long Term Growth is taking forever to get going and his jockey, Hold and Hope, seems content to just see the race out. I hear that his owners are putting him on the market once the race is over.
Where's the veteran in the race, Mining Boom? He's going backwards and his jockey Huge Losses has just taken a massive fall. He's out of this year's race altogether.
As they head into the home straight, here comes Timing the Market. His jockey, Clever Investor has spotted an area where the capital growth is much better and taken the lead. He's timed his run perfectly, and easily wins this year's Housing Market Cup.
.................................................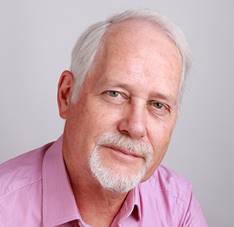 John Lindeman is widely respected as one of Australia's leading property market analysts, authors and commentators.
Visit Lindeman Reports for more information.
He has well over fifteen years' experience researching the nature and dynamics of the housing market at major data analysts.
John's monthly column on housing market research featured in Australian Property Investor Magazine for over five years. He is a regular contributor to Your Investment Property Magazine and other property investment publications and e-newsletters such as Kevin Turners Real Estate Talk, Michael Yardney's Property Update and Alan Kohler's Eureka Report.
John also authored the landmark books for property investors, Mastering the Australian Housing Market, and Unlocking the Property Market, both published by Wileys.
To read more articles by John Lindeman, click here
Disclaimer: while due care is taken, the viewpoints expressed by contributors do not necessarily reflect the opinions of Your Investment Property.