Expert Advice with Kate Forbes 06/12/2017
Real estate can be full of unfamiliar terms.
There are covenants, conveyancing and even conjunctions.
A relatively new term on the property scene however is rentvesting, which admittedly doesn't start with a "c".
It's becoming more popular by the day, but the question remains what is it and does it suit every investor?
What is rentvesting?
Quite simply, rentvesting is continuing to rent in the location that you want to live in and then investing elsewhere – usually somewhere more affordable.
In Melbourne, many young people rent in inner-city suburbs such as Elwood and St. Kilda in the south or Carlton and Fitzroy in the north because they are lifestyle precincts as well as within an easy commute to the city.
The thing is that while they can afford to rent there, with high entry-level property prices they can't realistically afford to buy there.
So if they want to stay living there but also want to invest in property, what is the alternative?
Of course the answer is rentvesting, because it suits the lifestyle of many millennials – allowing them flexibility in where they live, giving them the opportunity to travel and at the same time grow their wealth.
In fact, it's a lifeline for those who are trying to gain a foothold in a property market that's essentially a moving target.
Rentvesting pros and cons
It's clear that the pros of rentvesting include would-be home buyers not having to move to outer-ring suburbs because that is the only area they can afford to buy in.
Not only are these areas not suited to their lifestyles or successful property investment, it could also mean significant commuting times to their places of employment – which costs money.
We also don't recommend buying in these outer-ring suburbs because they generally are not the locations that will achieve the best results over the long-term.
Another obvious pro of rentvesting is that young people get a start in the property market sooner rather than later.
And we all know that time in the market is vital to allow the magic of capital growth as well as compounding, once you grow your portfolio, to work.
A tale of two cities
Melbourne's property market has experienced strong growth this year, with the latest CoreLogic figures showing a dwelling price increase of 11 per cent over the year to November.
Melbourne's median dwelling price now sits at more than $700,000, according to CoreLogic, plus that is a statistic that reflects both houses and units
On the other hand, if you consider Brisbane, its dwelling price has risen by 2.7 per cent over the same period to be $490,000.
So if you're a Melburnian wanting to break into the market, but with limited ability to say $70,000 (and probably more) for a deposit, there may be an easier way.
By considering rentvesting as a strategy, you could potentially continue to rent in the Melbourne suburb of your choice but invest in the more affordable Sunshine State.
That way you have begun your property investment journey, without having to make too many sacrifices to your lifestyle.
But remember...
Rentvesting is a sound strategy – especially for young people.
To make the most of it, however, you may have to consider borderless investing – which is in another city or State.
And the problem can be that most young people don't know enough about those markets to be make educated investment decisions.
To remedy that situation it's wise to access professional advice from experts that you trust and who can help you make the most of rentvesting.
At the end of the day, rentvesting is sound strategy that can help many first homebuyers into the market.
But you must understand whether it's the right one for you, and your unique situation, before making it a part of your investment tool-kit.
.....................................................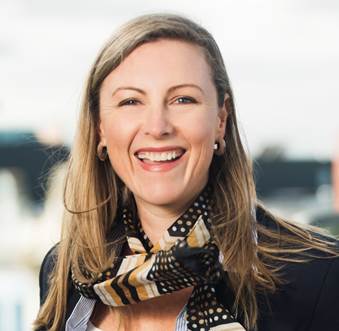 Kate Forbes is a National Director at Metropole Property Strategists. She has 15 years of investment experience in financial markets in two continents, is qualified in multiple disciplines and is also a chartered financial analyst (CFA).
She is a regular commentator for Michael Yardney's Property Update
Read more Expert Advice from Kate here!
Disclaimer: while due care is taken, the viewpoints expressed by contributors do not necessarily reflect the opinions of Your Investment Property.