Expert Advice with Kate Forbes
In today's buyer's market where there are more properties for sale than there are buyers there are some who may wonder what the benefits of hiring a real estate professional to help them in their home search are.
Other home buyers figure that in today's fast-paced world, where answers are a Google search away, and you can find all the properties for sale on the big real estate portals that they should be able to do it on their own.
The truth is, with the easy availability of all this information, often comes more confusion.
I've found articles, blogs and podcasts have given many homebuyers a false sense of what it's like to buy and sell a home.
Buying and/or selling a home is definitely not something you want to DIY (Do It Yourself)!
Now more than ever, you need an expert on your side who is going to guide you toward your dreams and not let anything get in the way of achieving them.
By the way, while we're known for our property investment expertise, at Metropole we help a lot of home buyers and sellers.
Here are just 3 of the reasons it's worth having the team at Metropole in your corner:
1. There's more to real estate than finding a house you like online!
We've identifies over 111 possible steps that need to take place during every successful property transaction.
Don't you want someone who has been there before, someone who knows what these actions are, to ensure you achieve your dream?
2. You Need a Skilled Negotiator
In today's market, hiring an experienced negotiator could easily save you tens of thousands of dollars.
The vendor has a well-trained negotiator working for them – you need to even the odds.
And this is even more important in the current market that it has been in the past – it's a buyers' market – take advantage of it.
3. It's critical to know what the home you're buying or selling is worth in today's market?
There is so much information out there on the news and on the internet about home sales, prices, and mortgage interest rates; how do you know what's going on specifically in your area?
Who do you turn to in order to competitively and correctly value the home you're keen to buy?
How do you know what to offer on your dream home without paying too much?
And if you're selling how do you put a value on your home to ensure its sale but maximise its price?
Hiring a buyers' agent who has their finger on the pulse of the market will make your buying or selling experience an educated one.
You need someone who is going to tell you the truth, not just what they think you want to hear.
.....................................................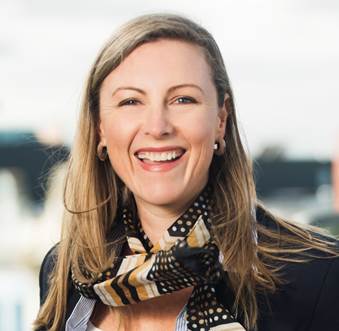 Kate Forbes is a National Director at Metropole Property Strategists. She has 15 years of investment experience in financial markets in two continents, is qualified in multiple disciplines and is also a chartered financial analyst (CFA).

She is a regular commentator for

Michael Yardney's Property Update
Read more Expert Advice from Kate here!
Disclaimer: while due care is taken, the viewpoints expressed by contributors do not necessarily reflect the opinions of Your Investment Property.