Expert Advice with Ken Raiss. 25/05/2018
When is the most tax effective time to undertake a renovation?
You'll find out as you watch this Ask the Tax Expert video, where I answer Lynda's question about when is the best time to renovate her new home that she's buying using a First Home Owner's Grant.
You see...she plans to make her home an investment in the future.
Ken explains a great way of increasing your depreciation claims using a "split depreciation" schedule.
Michael Yardney and Ken also discuss some of the depreciation changes in the budget and the importance of timing renovations to enable you to claim depreciation tax benefits.
Ken also explains the concept of the "low value pool".
Disclaimer

This is general information only and is intended as educational material. Neither Metropole Wealth Advisory nor its associated or related entitles, directors, officers or employees intend this material to be advice either actual or implied. You should not act on any of the above without first seeking specific advice taking into account your circumstances and objectives.
..........................................................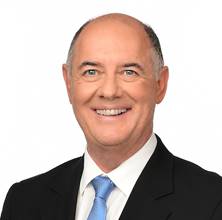 Ken Raiss is director of Metropole Wealth Advisory and gives independent expert advice for property investors, professionals and business owners. He is passionate about real estate investing and small business and is a regular commentator for Michael Yardney's Property Update.
To read more articles by Ken Raiss, click here
Disclaimer: while due care is taken, the viewpoints expressed by contributors do not necessarily reflect the opinions of Your Investment Property.