Expert Interviews with Kevin Turner. 16/04/2018
Watch now:
Transcript:
The ability to negotiate successfully is crucial not only for successful real estate transactions, but also for daily life events. Here are 7 negotiation rules:
Challenge the ideas that are presented to you. Negotiating requires you to be assertive and question what you are being told. If you disagree with someone regarding the price, value or condition, speak your mind. Do it diplomatically and the best way to do that is to ask "Why do you say that?" or "How did the sellers establish that price?". Ask questions. Next –
Become a good listener. Sometimes the first person to speak looses. We were born with 2 eyes, 2 ears and only 1 mouth. So listen and observe more than talk.
Be prepared. If you're buying, what exactly does the property have that could take away from its value? What is the community like? What is the average selling price in the neighborhood? How long has it been on the market compared to the average selling times for similar properties? Also –
Make offers. Offer a price that is lower than what you normally offer; enter negotiations with the optimistic attitude that the seller will come down.
Have patience. Relax. This could take a while. Be diplomatic. Negotiations may be a long and tedious process, it can be very easy to get irritated.
Be strong. While you don't want to be hostile, you do want to be assertive and dominate the negotiations. Have responses ready for any potential arguments that may be thrown your way. Whenever you agree to give something, be sure to get something in exchange. If you are buying, don't be fooled into thinking the agent is on your side.
Always give the appearance of being willing to walk away. Never reveal your urgency. Acting calm and under control, in addition to taking time to think rationally, will help you in the long run. In short, just think before you speak. To sum up: Make up your own mind – don't just accept what you are told, Listen more than you talk, Do your homework and be prepared, Be bold – make offers and be prepared to negotiate. Have patience – it could take a while so don't hurry the process and in so doing you will not appear desperate. Remember you make money in real estate by buying well.
Real Estate Talk – the only place where you hear all Australasia's leading property experts.
Originally published as: https://realestatetalk.com.au/video-what-are-7-powerful-rules-to-help-you-become-a-top-negotiator/
...................................................................................................................................................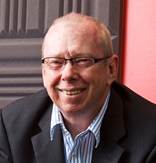 Kevin Tuner worked in radio as General Manager of various east coast radio stations. He started in real estate in 1988 and was ranked in the Top 10 Salespeople in the state until he was appointed as State CEO 1992.
He operated a number of real estate offices as business owner and was General Manager of several real estate offices in Christchurch.
He now hosts a real estate show on Radio 4BC and a weekly podcast at www.realestatetalk.com.au. He is the host of a daily 7 to 10 minute podcast show for real estate professionals at www.reuncut.com.au.
To hear more podcasts by Kevin Turner, click here
Disclaimer: while due care is taken, the viewpoints expressed by interviewees and/or contributors do not necessarily reflect the opinions of Your Investment Property.