Expert Interviews with Kevin Turner. 21/05/2018
This week, I provide a 2 part answer to a question from Timothy Ryan: "I don't know what I don't know. What questions should I ask to know that I am getting a good agent and not running the risk of selling too cheaply?".
Selling a home isn't a process that is practiced regularly by home owners so you need to be prepared by knowing what questions to ask and what answers to expect back. In the first part I will discuss – when is the best time to sell – assessing the market – preparing a property – what to disclose – the price, the negotiation and the commission.
Listen to the interview now:
I'm prompted today to answer a question – a simple question with a detailed answer – that came in from Tim. I'll give you a bit more detail about Tim's question in a moment.
It is known that the home buying process comes with many frequently asked questions, and the home selling process is no different. Whether you've never sold a home, or you've in fact sold a half a dozen, there are many questions that come with the process. This certainly is due to the fact that selling a home isn't a process that is practiced regularly by homeowners and also that rules, regulations, and the industry itself changes on a regular, if not daily, basis.
If you're going to be selling your home I suggest you are prepared and you have a strong understanding about the process. Many times, the best way to understand the process and be well prepared is by asking questions. The important part is to know what questions to ask and then probably know the types of answers. That's where I'll help you.
The importance of knowing how to interview a real estate agent when selling your home certainly cannot be overlooked. An agent worth his or her salt will be able to reduce the amount of questions you might have to ask because they're going to address many of those frequently asked questions before they become a question.
So, what are the most frequently asked questions from home sellers? I'm prompted to talk about this because of a question that I mentioned earlier from Timothy Ryan who wrote to me during the week and said "I don't know what I don't know. What questions should I ask to know that I'm getting a good agent and not running the risk of selling too cheaply?"
I've e-mailed back to Tim in some detail the key questions to ask, but I wanted to give them to you right now in summary. There are a good dozen of them, so I'll break them up. I'll do some now, and I'll do some in the question segment at the end of today's show.
The first question is "When is the best time to sell my home?"
Well, in most cases the spring months, as we've discussed in the past, are the best time to be selling your home. But that's not always the best time for everyone. Now, since every home seller's situation is different, you should really discuss the timing of your home sale with your agent and get their advice.
Another question: "How is the real estate market going right now?"
Well, there are many market indicators that top-producing agents should be able to share with you to help you understand and to help explain the condition of the local real estate market you're in. And one of the most important indicators on market conditions is average days on market. The average days on market can indicate to a seller how quickly homes are selling when they're listed for sale.
"How should you prepare your home for sale?"
Another great question. Not properly preparing your home for sale can put a homeowner at a huge disadvantage. The expression "You'll never get a second chance for a good first impression" is absolutely true when it comes to selling a home.
"What do you need to disclose to potential buyers?"
Well, when selling a home, it's important that you disclose to potential buyers anything that you are aware of in the home that may be a defect. Nobody likes getting the raw end of the deal, so to speak, when it comes to buying a home, a car, or anything for that matter.
If you're aware of defects, say, with the roof, appliances, or the home in general, you're always going to be better off being honest and upfront, both with the agent and with the potential buyer.
If you're aware of defects, whenever possible, fixing them before going on the market is always the best thing to do. This can avoid potential issues and possibly even getting sued a little bit further down the track.
"How much is your home worth?"
Agents are not valuers. An agent will give you a guide, but the best valuation will come from a registered valuer.
And finally in this segment before I leave you, another question: "Should you price your home higher to leave room for negotiations?"
What a great question. A well-priced home will sell quickly and will sell for close to the listing price. A seller who prices their home high to leave room for negotiations can actually be costing themselves more money and possibly a missed opportunity. Real buyers know value. They can pick an over-priced property, and they'll more than likely pass over your property because it is over-priced and go and buy another one.
Later in the show, I want to share a few more classic questions you should be asking an agent or an agent should be able to answer for you – questions like "How much commission do you charge?" and "What happens if you're not happy with the agent you've chosen? Can you cancel the contract?"
Lots more. That's coming up a little bit later in the show.
Real Estate Talk – the only place where you hear all Australasia's leading property experts.
Originally published as: https://realestatetalk.com.au/the-questions-to-ask-an-agent-kevin-turner/
...................................................................................................................................................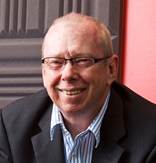 Kevin Tuner worked in radio as General Manager of various east coast radio stations. He started in real estate in 1988 and was ranked in the Top 10 Salespeople in the state until he was appointed as State CEO 1992.
He operated a number of real estate offices as business owner and was General Manager of several real estate offices in Christchurch.
He now hosts a real estate show on Radio 4BC and a weekly podcast at www.realestatetalk.com.au. He is the host of a daily 7 to 10 minute podcast show for real estate professionals at www.reuncut.com.au.
To hear more podcasts by Kevin Turner, click here
Disclaimer: while due care is taken, the viewpoints expressed by interviewees and/or contributors do not necessarily reflect the opinions of Your Investment Property.