It commenced with a GFC shadow and with widespread floods around the country. It ended on the dawn of Covid-19 with some of the biggest bushfires in Australian history.
Propertyology's 'Decade in Review [2010-2019] Report' describes it as a decade of contrasts in many ways.
From the start to the end of the decade, median house prices had increased from $530,000 to $972,000 in Sydney, they declined in Perth ($494,000 to $489,000), they almost doubled in the regional township of Goulburn ($230,000 to $427,000) and were very consistent in locations like Bendigo ($235,000 to $360,000).
"Individual state economies were contrasting. Western Australia and Northern Territory both had a golden period at the start of the decade followed by a weak streak for much of the second half of the decade," said Propertyology's Head of Research, Simon Pressley.
"Conversely, Tasmania experienced a recession in the early part of the decade, yet it ended 2019 at the very top of CommSec's State-of-the-state's economic report card while Queensland and South Australia were consistently underwhelming."
The twenty-tens was a decade that saw more Australians gain a stronger appreciation for engaging skilled professionals, as opposed to the many shortcomings of fumbling away as a DIY.
"In the real estate sector, this meant that approximately 60 percent of property transactions were financed via a mortgage broker and there was greater appreciation for engaging a skilled buyer's agent," Mr Pressley said.
During the decade, Australian real estate saw increased regularity of property developers paying large rebates to third party firms for marketing new properties such as high-rise apartments and house-and-land packages.
"The (unregulated) lure of earning $20,000 to $50,000 per property challenged the client-best-interest test of many financial planners, accountants, mortgage brokers and so-called 'property consultants'."
In attempt to raise skills, standards and to provide greater protection for real estate consumers, the twenty-tens produced the introduction of tertiary qualifications for professional property investment advisors.
With the overhang of the GFC, Australian property markets were largely unspectacular in the first half of the twenty-tens.
Propertyology's Report found that, initially driven by a big influx in international investors followed by a lift in service sector jobs, Sydney's 46 percent median house price increase was the best of the capital cities over the 5-years ending 2014.
A 35 percent increase in the median house price in Goulburn, Newcastle, Bendigo and Wingecarribee was more than double the rate of growth in 6 out of 8 capital cities.
Wollongong, Kiama, Geelong, Lake Macquarie, Bathurst, Dubbo, Baw Baw and Shellharbour also outperformed 7 out of 8 capital cities over the 5-years ending 2014.
"The second half of the decade exposed Perth and Darwin's unhealthy reliance on mining, leading to a very weak property market. Hobart was the clear capital city standout with a 51 percent increase in median house price along with a 39 percent increase in rents," said the well-respected property market analyst.
Australia's population increased at one of the fastest paces in the developed world, from 21.6 million to 25.3 million.
Melbourne's 10-year population growth (an increase of 25.8 percent) pipped Brisbane's (21.5 percent) and Perth's (19.6 percent).
But the award for Australia's biggest population growth rate during the twenty-tens goes to the Queensland regional location of Sunshine Coast (27.3 percent).
Over the decade, Mandurah, Maitland, Gold Coast, Geelong, Canberra, Ballarat, Bendigo and Darwin all had a higher rate of population growth than Sydney (18.2 percent).
Investment in airport and highway infrastructure combined with the roll out of broadband internet created an improved connectivity between capital cities and numerous regional towns and cities.
"We will continue to see a trend for more Australians establishing roots in more affordable, less stressful regional cities," Mr Pressley said.
One of several big shifts in Australian real estate over the last decade was increased dwelling density.
The research report concluded that 43.7 percent of all residential dwellings approved in Australia over the 10-years ending 2019 were attached dwellings (apartments and townhouses).
"That's a significant increase on the 31 percent in the previous decade. 5 out of 8 capital cities had more apartments than houses approved during the decade - Canberra (70.9 percent), Sydney (65.9 percent), Melbourne (52 percent), Darwin (51 percent) and Brisbane (50 percent)."
The traditional quarter-acre block (or bigger) remained the dwelling of choice in large parts of regional Australia along with Perth, Hobart and Adelaide.
While there was no shortage of apartment buyers, a strong supply-side response, concerns with construction integrity and same-same Lego building design resulted in vastly inferior financial performance of apartments compared to houses.
"Australia changed during the second half of the twenty-tens. While housing affordability constraints and over-supply were creating challenges for big city property markets, there was a growing appetite for less stressful lifestyles and detached houses that people could still afford to buy."
Accordingly, Australia's best performed property markets over the 5-years ending December 2019 included Victoria's Macedon Ranges, Mitchell, and Bass Coast, Noosa in Queensland, New South Wales' Snowy Monaro, Shoalhaven, Orange, Bega Valley and Nambucca, while the property market in Launceston was also strong.
According to the report, real estate transaction volumes during the twenty-tens completely defied logic.
Whilst the nation's population grew by 3.7 million, an extra 1.6 million dwellings were added, and interest rates were significantly lower than the previous decade, total transaction volumes were lower than the previous decade.
"The 113,126 quarterly average volume of transactions in Australian real estate during the twenty-tens was notably lower than the 125,342 during the previous decade. One would ordinarily expect to see a quarterly average in excess of 140,000 transactions however, a sledgehammer attitude from the banking regulator (APRA) intervened," said Mr Pressley.
The second half of the decade was marred by tight credit supply.
"It had an adverse impact on home ownership, on the bulging $50 billion spent on aged pensions each year, the lost stamp duty revenue diminishing state government infrastructure funding capacity and was a general dampener on the broader economy."
Among other things, the twenty-tens will go down in Australian real estate history for the immergence of the rentvestor.
Mr Pressley feels that some Australians have reflected on financial decisions made by their predecessors and are beginning to understand an importance to think differently.
"The strategy of renting a dwelling that satisfies one's lifestyle while owning an investment property (or a portfolio of properties) in completely different locations became increasingly common during the decade. We'll see more of it."
Another example of Australians becoming more engaged in their future financial wellbeing was evident in the form of enormous growth in self-managed superannuation funds.
The estimated 1.2 million Australians with an SMSF by the end of the decade was a significant representation from a nation that had a workforce of 13 million people by the end of the decade.
A summary of other key findings from Propertyology's Report include:
The national economy saw annual growth in GDP in the mid two-percent range in most years,
Wage growth was subdued - below 3 percent per annum from early 2013 right through the rest of the decade,
After starting the decade at 3.75 percent, the RBA cash rate peaked at 4.75 percent in late-2010 / 2011 and then progressively fell to end the decade at 0.75 percent,
There were 20 percent more jobs in Australia by the end of the decade,
The volume of residential dwellings in Australia increased from 8.8 million to 10.4 million.
Propertyology is a national property market researcher and award-winning buyer's agency that helps everyday people to invest in strategically-chosen locations all over Australia. The firm's success includes 2018 and 2020 winner of Buyers Agency of the Year in REIQ Awards For Excellence. Managing Director Simon Pressley is a REIA Hall Of Fame Inductee and a three-time winner of the national and state Buyers Agent of the Year award.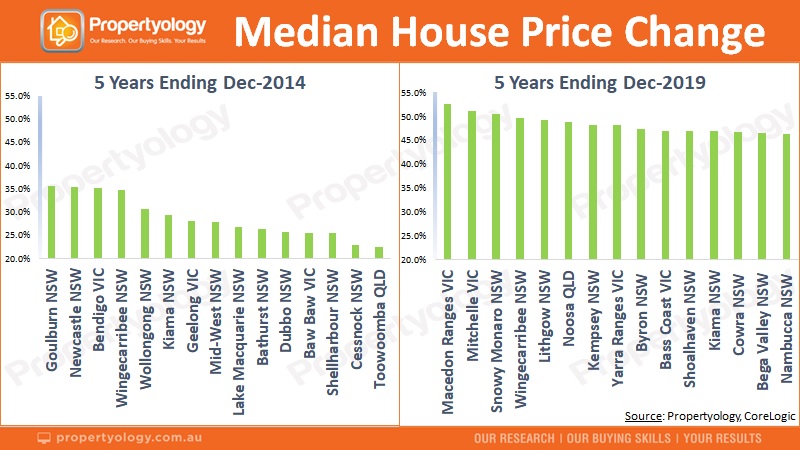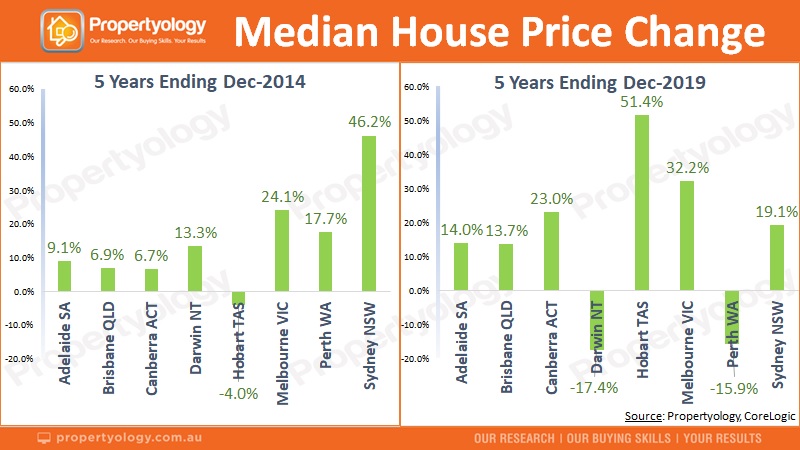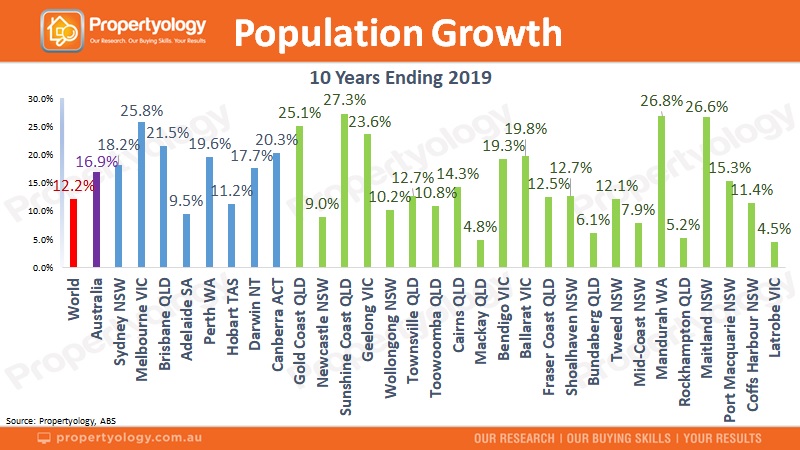 ......................................................................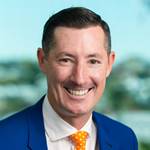 Simon Pressley is Head of Property Market Research and Managing Director at Propertyology.
Propertyology is a national property market researcher and buyer's agency, helping everyday people to invest in strategically-chosen locations all over Australia. The multi-award-winning firm's success includes being a finalist in the 2017 Telstra Business Awards and 2018 winner of Buyer's Agency of the Year in REIQ Awards For Excellence.
Disclaimer: while due care is taken, the viewpoints expressed by contributors do not necessarily reflect the opinions of Your Investment Property.