Expert Advice with Simon Pressley 04/06/2018
It might be hard to believe, but your footy code preference may well influence where you end up living.
We have analysed interstate migration trends over the past 20 years and found a significant correlation depending on whether you are a rugby league or an AFL fan.
Interstate migrants don't make the decision to move lightly, which often meant they were searching for familiarity as well as opportunity.
People don't make a conscious decision to pack up and move cities very often. When they do, the dinner table discussion often revolves around how and where they will find work, housing affordability, and lifestyle.
It's that lifestyle component that appears to create a strong cultural connection between Queensland and New South Wales, and Victoria and Western Australia.
Sport has always been a key part of Australian lifestyles and the dominant footy code for each state clearly affects household decisions when relocating.
Given interstate migration generally is influenced by economic factors, it's no surprise that when one economy is booming it will be the beneficiary of an increasing population.
That's why, for more than a decade pre-2012, Queensland and Western Australia were the runaway leaders for population growth because of their strong resource industries. Their respective property markets were also strong.
Most of that population increase came from the state with the same strong footy code.
From 2012 on, however, it was the turn of Victoria and New South Wales, with new migrants heading to each state from Western Australian and Queensland, respectively, for better employment opportunities.
New South Wales and Queensland have always been dominant rugby league states so as employment opportunities and cost of housing swing, population tends to also swing between those two states at the same time.
In fact, the interstate migration comparisons of New South Wales and Queensland and Western Australian and Victoria is like an inverted mirror when plotted on a graph.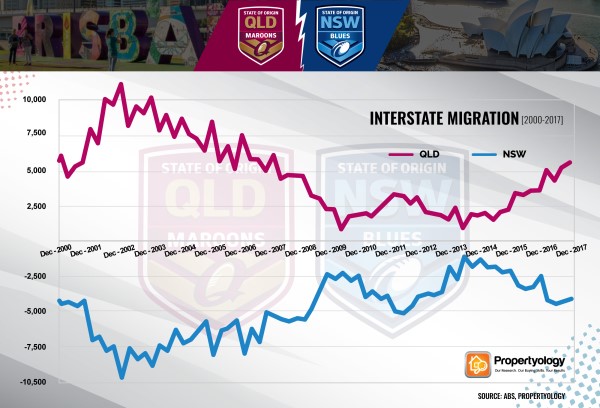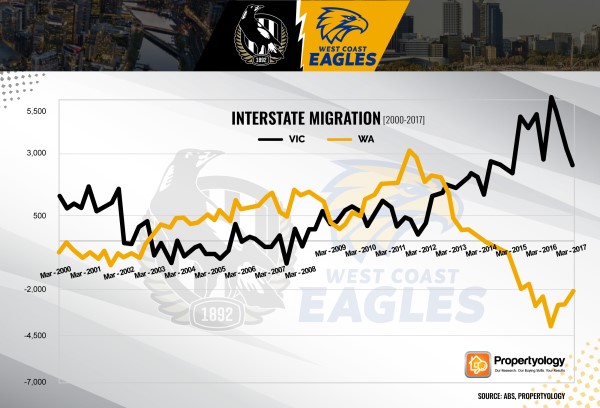 This trend has been apparent for many years and shows an obvious connection between states that are culturally linked by their favoured footy codes.
Between 2002 and 2007, Queensland broke all sorts of records for attracting interstate migrants, while New South Wales consistently lost between 20,000 and 30,000 people per year, according to our research.
And it's a similar connection between Victoria and Western Australia where AFL is almost a religion.
Whether migration across the Nullabor is heading left or right tends to be heavily determined by the expansion or contraction of workforce decisions from BHP, Rio Tinto, and Chevron.
That means that in 2011 and 2012, Western Australia gained 20,000 people from interstate, yet they lost 20,000 people in 2016 and 2017 as the mining downturn continued.
......................................................................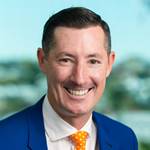 Simon Pressley is Head of Property Market Research and Managing Director at Propertyology.
Propertyology is a national property market researcher and buyer's agency, helping everyday people to invest in strategically-chosen locations all over Australia. The multi-award-winning firm's success includes being a finalist in the 2017 Telstra Business Awards and 2018 winner of Buyer's Agency of the Year in REIQ Awards For Excellence.
Disclaimer: while due care is taken, the viewpoints expressed by contributors do not necessarily reflect the opinions of Your Investment Property.