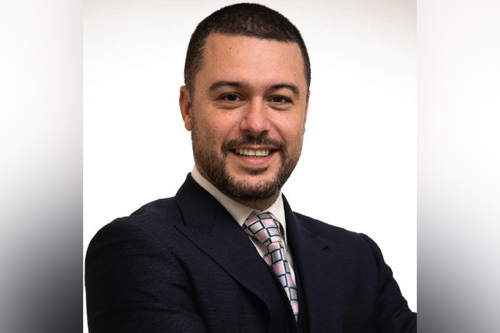 Matthew Curran (pictured) has built a multimillion-dollar portfolio, acquiring more than a dozen properties in his decade-long investment journey – and the veteran investor credits his success to having a sound strategy and being able to focus on the more important things in life.
"The biggest challenge [in property investing] is being content and not overcommitting," he says. "Accepting your abilities and the limits of your income and having confidence in your investment strategy will get you far."
Matthew's foray into property investment started in 2004, with the purchase of his first property in Keysborough, Victoria. Since then, he has accumulated a mix of houses, apartments, and development sites, most of which are income-generating, allowing him to spend more time with his family.
"My ultimate goal is to live debt-free, have a passive income, and not have to get up every morning and answer to a boss," he says. "I want to be able to offer my family the things they need, and perhaps a few things they want, without having to spend 40-plus hours a week in the office."
Matthew says it saddens him to see many investors get too caught up in the future that they forget to focus on what is important in the present.
"Investing is a long-term business," he says. "So, you need to enjoy your time along the way. Don't lose sight of that. Always push to achieve more, but not to the detriment of your life today or tomorrow."
Buy, hold, sell
Over the years, Matthew has been able to refine and evolve his strategy of buying, holding and at times selling to benefit from capital growth.
"My strategy is acquiring properties with good rental returns and average to moderate capital growth," he says. "I look for properties with over 6.5% return after costs. The rentals should more than cover the outgoings and loans if there's any at all."
Matthew warns that investors should not change strategies too drastically, especially if the strategy has been working for them.
"The successful investors I have seen over the years are the ones that keep tweaking their current strategy; not those who keep chopping and changing every time they hear about a new big investment idea," he says.
Matthew adds that his investment strategy is not entirely directed towards retirement.
"Property investors get caught up in high debt and interest commitments over an extended period of time, thinking that the higher the value of their portfolio, the more they will be worth at retirement," he says.
"Meanwhile, my portfolio will net me enough money that I can live a comfortable life without having to work, and the earlier I can make that happen, the better. But it's not going to be by sacrificing things while living my life. Life is too short not to enjoy things along the way."
Multimillion-dollar portfolio
Matthew's current portfolio certainly reflects the success of his investment strategy. He now owns 12 properties with a conservative value of $3.9m. All are income-generating except for the house in Capel Sound, Victoria, which he bought last year.
"I plan to sit on these regional properties for the time being," he says. "Given they have no debt and generate between $7,000 and $9,000 each per annum, they allow me to enjoy my current lifestyle."
Matthew says he is also aware that many investors are "steering clear" of regional properties as they provide limited capital growth.
"I don't entirely disagree with them," he says. "However, if you are purchasing these properties in cash or without any bank lending, they are very attractive investment options and should form part of your portfolio."
His tip is to avoid borrowing more than 25% as "the feasibility is substantially detracted."
As for the Capel Sound property, Matthew says it was a "calculated gamble." The house was built in 1955 and he already secured permits for two units to be built behind the property. But he got denied by the council and had to argue his case with the Victorian Civil and Administrative Tribunal, which he did successfully.
Matthew spent about $150,000 renovating the interior of the house. The initial valuation without the additional two units is over $1m.
Journey to fatherhood
One of the things that Matthew has made clear about his property investment journey is that he is doing it for family. But he almost didn't have a family of his own.
"Everything that I have achieved over the years came to a grinding halt when our doctors told us we couldn't have kids," he says. "I questioned why I had been working so hard for so long and whether I should just pack up shop and travel the world for the next few years as – nothing was holding us back anymore."
But keen on children, Matthew and his wife chose to undergo costly procedures to improve their chances. Fortunately, having sound investments meant they were able to afford the expensive treatments. And last month, their daughter was born.
"This to me is success," he says. "We very nearly didn't have a family. But through hard work, dedication, and a good investment base, we were able to achieve something very special. When I lay in bed, I feel that all that hard work has paid off."
Matthew says fatherhood has motivated him to achieve more but it would not change his investment approach. "Amazing! Overnight, I just want to try and give my daughter everything. That being said, I'm not trying to make it overnight. Slow persistence is still the key to a successful investment."
Currently stranded in Ukraine, where his daugther was born, Matthew says his priority is getting his family back to Australia.
"I'll spend the remainder of the year at home with my family, just keeping them happy and my baby fed, so she doesn't scream for a feed," he says.
Matthew says he does not have anything lined up yet for next year but plans to do some renovations on a few properties.
I believe the market will bounce back three months after the COVID-19 crisis ends, so it's a good time to buy," he says. "But I'll sit tight for now. No need to overcommit for the time being. I'll settle in first with my family life."
Top property investment tips
Matthew believes anybody can achieve the same level of his success, but it takes commitment. He shares these fours simple advice that can lead to success:
Work hard.
"You will need to make sacrifices, but don't let that come between you and your life."
Don't live beyond your means.
"Be happy and content with life. There is no need to try and keep up with the Jones'."
Have good accountants and property managers.
"They have been able to steer me in the right direction, in making even better decisions in relation to tax affairs and property. You need good people on your side to be successful."
Have a long-term goal and work towards it.
"Tweak your strategy to suit the current economic climate and your lifestyle."
Matthew's portfolio: