What's made the news this week?
Watch (or listen) as Nicola and Kevin catch up to discuss the stories that grabbed their attention this week.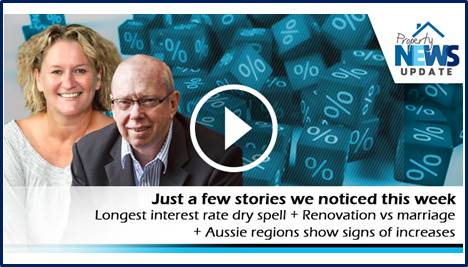 1. Longest interest rate dry spell
The Reserve Bank of Australia has decided to keep interest rates steady at 1.5%
The RBA hasn't raised official interest rates since late 2010, while rates have remained stagnant since August 2016 – the longest spell of policy inertia to date.
While last year economists were predicting interest rates to finally rise in early 2018, most backtracked and now believe a rate hike won't occur until later this year… READ MORE
2. Is renovating worth as much as your marriage?
Home improvement is a boom industry but it might be have an unexpected casualty – your marriage.
Experienced divorce lawyer Jeremy Sutton says the cases where couples are facing financial issues (about 50 per cent of his workload), over-spending on home renovations take up a substantial portion… READ MORE
3. Is housing as affordable today as 1990?
Getting that first home might seem like an insurmountable task in modern day Australia, but according to a leading real estate investment body it was not as bad as it seems… READ MORE
4. Aussie regions showing signs of increases
Property research site, LocationScore have released their half-yearly LocationScore Property Swingers Report – a study that lays bare demand vs. supply across Australia's 20 largest Significant Urban Areas… Read More HERE and HERE
Subscribe to Property News Update - and never miss an episode.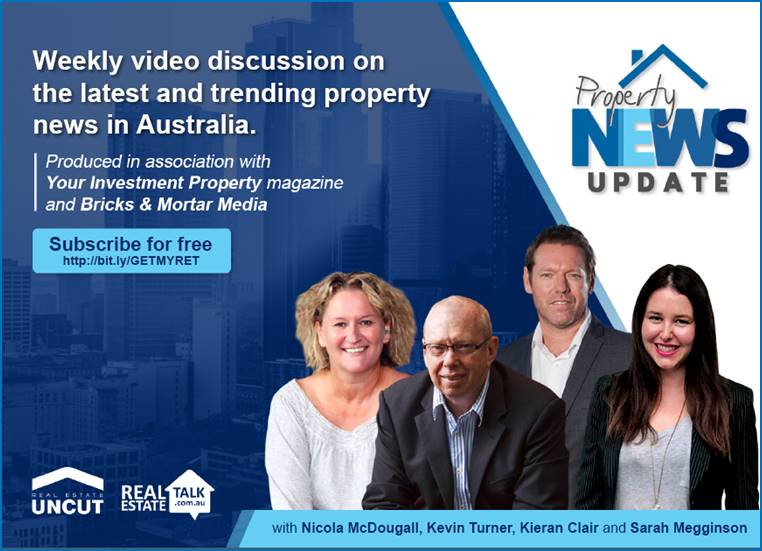 With thanks to Real Estate Talk – the only place where you hear all Australasia's leading property experts.