Two NSW real estate agents convicted for trust account fraud are facing heavy fines and prison sentences according to the NSW Fair Trading.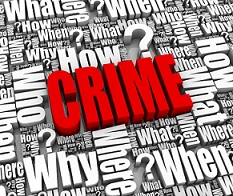 In one case, a Hawkesbury agent was sentenced to 18 months imprisonment, by the Parramatta Local Court, after she pleaded guilty to trust account fraud charges.
Louise Sultana, director of BLM Enterprises trading as Century 21 Lifestyle Hawkesbury, was convicted of fraudulently converting $208,639.51 from her company's sales trust account and $55,062.14 from her company's rental trust account to her own use.
Sultana was also convicted of failing to lodge rental bond funds totalling $66,650.
Along with her prison sentence, which has a non-parole period of seven months, Sultana has agreed to pay $349,457.03 to the Property Services Compensation Fund.
Fair Trading Commissioner Rod Stowe said investigators began to look into Sultana's company due to its failure to lodge an audit for the period ending 30 June 2011.
"Dipping into a trust account is stealing and Fair Trading will vigorously pursue any real estate agent who helps themselves to funds they are supposed to hold in trust."
In the other case, a former Pymble real estate agent received a suspended sentence of 14 months imprisonment, from the Parramatta Local Court, for eight charges of fraudulently converting trust account money.
David Johnson, formerly the sole director of Johnson Prestige Realty Pty Ltd trading as L J Hooker Pymble (no longer trading), was ordered to pay $118,180 ($2,000 for each of the eight convictions), $2,180 costs and $100,000 compensation to the Property Services Compensation Fund.
He has also been disqualified from holding a real estate agent's licence for 8 years.
Johnson's case was somewhat different to Sultana's as he handed himself in voluntarily. He told investigators he had fraudulently misappropriated the trust funds to pay for illegal drugs used by his wife to alleviate pain from failed surgery.
Stowe said the situation was tragic but did not justify Johnson's actions, which warranted the full force of the law.
NSW Fair Trading would continue to crack down on trust account fraud which was an indictable offence that could result in prison terms of up to 10 years, Stowe added.
"Millions of home-owner and landlord dollars go through trust accounts every year. Consumers have the right to expect that all real estate agents will comply with the provisions of the Property, Stock and Business Agents Act, and trust money will be kept safe by those agents."