Article supplied by Defence Housing Australia 04/09/2014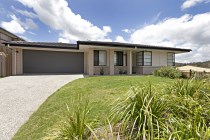 Generally speaking, your 20s are about career development, with a focus on building assets and wealth. Your 30s, 40s and 50s are about finding ways to manage and protect your wealth; you might be interested in investments and saving for your retirement, or possibly for your children's education. In your late 50s or 60s, if you're lucky, you reach that all-important milestone "retirement" and you realise that you have extra time and money to spend on things like vacations or luxury vehicles.
Of course the lifecycle in which we live is not quite as simplistic as this, and there are many life factors and financial decisions that could either rocket you to retirement, or send you back to your 20s. Regardless of where you are in the financial lifecycle though, the end goal is usually the same—a secure financial future.
When it comes to residential property investment, Defence Housing Australia (DHA) offers many options to suit investors at any stage of their life.
In terms of investment opportunities, DHA is most commonly known for its property investment program whereby properties are sold to investors and leased back to DHA for a specified term (typically nine–12 years). With a long-term lease, reliable rental income, no tenanting obligations, properties located throughout Australia, and a property management service for the term of the lease, it has proven to be very successful.
Canberra Raiders star, Josh McCrone invested in the property program as a way to secure his post-football career. 'I chose DHA over other investments for the security, the biggest factor was the 12-year lease, and we knew that money would be coming in every month whether there was tenants in it or not,' Josh said.
Investors, Jill and Thomas have also purchased a property through the program. They attend to a hobby farm in North Queensland and were looking for an investment that would run itself and secure a financial future for their family.
'For us, this investment is about being comfortable in retirement and being able to leave something for our boys,' Jill said.
As well as the property investment program, DHA also leases properties directly from landlords as part of their BYO property program. This means property owners can lease their suitable property to DHA for up to six years and enjoy most of the same benefits as the property investment program.
Virginia and Kosmos have a large investment portfolio, a number of which are leased to DHA as part of the BYO property program.
'I think it's a great idea, particularly for those that are looking to retire. It has put us in a better position to borrow money and go on to other developments. We thought that we might end up with a couple of properties we could retire on, but it's just kept growing,' Kosmos said.
'If we wanted to move out of Sydney, we'd consider buying a property ten years or so before retirement, lease it to DHA and then when the lease is over, we've got a property that we can move to. There will be capital growth and it'll be handed back to you like it was brand new.'
DHA is one of the country's most successful Government Business Enterprises, providing housing and related services to Defence members and their families throughout Australia. With approximately 18,500 properties under management, they are also one of the largest property managers in Australia. To find out more visit dha.gov.au/investing
Disclaimer: while due care is taken, the viewpoints expressed by contributors do not necessarily reflect the opinions of Your Investment Property.