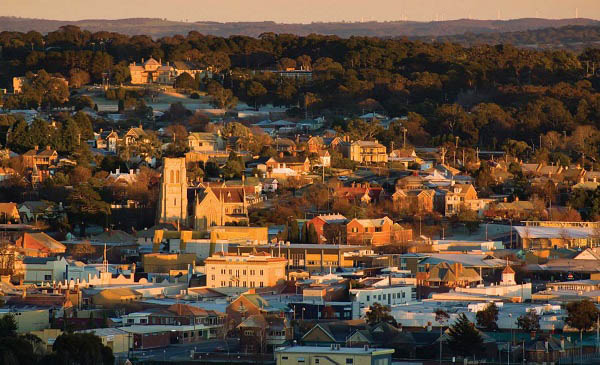 Just five minutes outside of the Goulburn CBD, a new development is springing forth. The Tillage is an exciting project for the region, offering opportunities for investors who are keen to branch out beyond traditional inner-city or suburban-living options
"Goulburn has always been underrated," says David Miers, managing director of Provincial Land Developments. "People talk about Orange and Bathurst, but if you're looking for a place that has the best of the country and the best of the city, then Goulburn outdoes them both."
It's this train of thought that has given birth to The Tillage, a new development located just 2km outside of Goulburn's CBD. Taking its cue from the rural surrounds, The Tillage will be a country estate with wide open spaces, a nature reserve and meandering pathways throughout, while still being close to shops and other amenities, including a number of good schools (junior and senior) within walking distance.
With 130 blocks of land initially available and close to 80 remaining, The Tillage offers a unique chance for investors to create a home that's ideal for tenants on multiple fronts. With most available blocks at 700sqm, they offer the opportunity to create a spacious living area by adapting the space for a house and yard, according to preference.
"We've positioned The Tillage just above entry level," says Miers.
"The boutique aspect is a point of differentiation for renters and investors alike."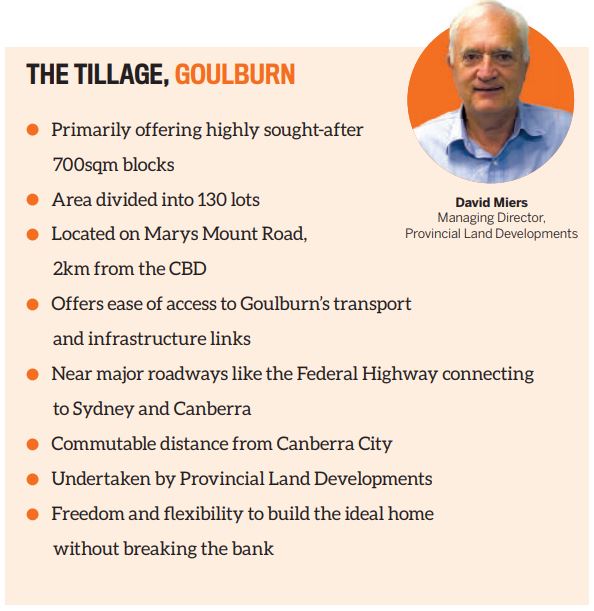 Given the availability of local schools, The Tillage presents opportunities for young families, or couples who are looking to expand their brood. Childcare facilities are available within a short distance of the development. Additionally, Miers says talks are also currently underway with a prospective investor to include a childminding facility within The Tillage itself.
"NBN is also being installed to all blocks," says Miers. "That's a big boon for people looking to work remotely, because now you've got all the facilities that you would have in Sydney."
Another major feature is the planned parkland at the southern end of The Tillage, stretching down to the river. With more than $1m worth of investment in landscaping and facilities planned, it will provide a significant local recreation area.
The city of Goulburn itself presents an attractive prospect for both investors and residents – the unemployment rate is low; medical facilities are readily available; shopping is plentiful; and both Sydney and Canberra are a few hours away. For newer investors, it may also boil down to simple economics: an opportunity to get a foothold in a market when they may be unable to break into others.
"Goulburn's a great place to set up shop," says Miers. "And you're buying something for less than you'd pay in Canberra, and less than half of what you'd pay in Sydney."
With the first residents expected to move in during April/May 2019, Miers is confident that The Tillage offers a significant opportunity for homeowners and investors alike.
"We wanted a better living environment in terms of road layout, block size and local amenities," says Miers. "So we've gone the extra mile to raise the bar."
WANT TO LEARN MORE?
David and the team at Provincial Land Developments are interested in assisting with the development of the Goulburn region and wish to see the area prosper.
To find out more about The Tillage, give them a call or visit them online.
Ph. 1300 00TILL | www.thetillage.com.au