first published 1/09/2014
We asked our experts where they would be putting their money in the year ahead and where they would avoid

Sam Saggers, CEO, Positive Real Estate
The Sydney and Newcastle markets offer some of the best investment opportunities for 2014. Without question, things won't improve in terms of affordability as the surge of buyer interest reaches an unprecedented level. Auction clearance rates are high, supply low and any new supply is being purchased off the plan, often by both local and international buyers.
Where I would invest - NSW Edition
Jesmond
is the closest suburb to the University of Newcastle, boasting over 30,000 students. One can walk to the university within minutes. Rents can skyrocket and supply and demand are always tight. The area will have new amenities for the University of Newcastle that will support more students into the future. Jesmond offers much for investors. Growth drivers are strong yields and a tight rental market.
Fletcher and Cameron Park
Situated on the outskirts of Newcastle, Fletcher and Cameron Park are relatively new areas. They are part of the urban sprawl of Newcastle, yet have become strategically placed as hotspots for investors and owner-occupiers alike. With the CBD and Newcastle beaches within 15-minutes' drive from these suburbs, they are geographically well positioned for families to live in and work in either the CBD areas of Newcastle or the Hunter Valley and its mining-associated industries. Drivers include new retail amenities expected in the area, a growing population and a competitive rental market with a limited supply of land. Entry-level brand-new four-bedroom houses on well-sized blocks can set you back $430,000; however, rents have passed the $500 mark and the market is tight, as many owner-occupiers eagerly secure properties in these suburbs.
New land – Western Sydney
I would also be looking at new estates such as Jordan Springs, Ropes Crossing, Malgoe Rise, Cadins Estate, and Gregory Hills. These are popular with first home buyers, but investors can capitalise on this demand as well.
Kingsford or Maroubra
The area is set to do well and be further gentrified by the state government's commitment to light rail. Seen as the poor cousin of the eastern suburbs, without doubt this is an area that will continue to improve. It's also good value compared to the often overpriced and more established areas of Coogee and Bronte. The light rail will help lift this stigma of the neighbourhood.
Middle-ring suburbs of Pendle Hill and Wentworthville
We believe houses within the middle ring of the metropolitan area, such as in Pendle Hill and Wentworthville, and on the fringes of Fairfield represent good buying for the short to medium term due to their affordable prices, access to transport and variety of housing options.
Areas I would avoid
I would stay away from tourism dependent markets; although they are affordable, they are often volatile. I would avoid The Entrance, Coffs Harbour and Nelson Bay, as well as lifestyle markets such as the Southern Tablelands, Bowral and Mittagong. The Blue Mountains should also be considered a 'not spot' until further notice.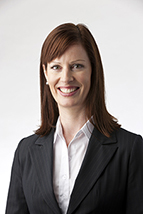 Cate Bakos, buyers' agent, property investment advisor and licensed real estate agent with Empower Wealth Group
Where I would invest - VIC Edition
Hawthorn/Glenferrie: This is a wonderful little mecca that is sought after, convenient, affordable in the $500,000 range, and still offers some fantastic older apartments in pretty streets. The historical growth of this area puts it in the 'evergreen' status for me.
West Footscray: Only 8km from the city and appealing to families and first home buyers, this secret can't last long. Where else can you buy a three-bedroom house for under $600,000 near rail services and so close to the city?
Spotswood: Spotswood is on the move with some exciting new developments being talked about in property circles. At the base of the Westgate and wedged nicely between Yarraville and Newport, this teeny-tiny suburb is growing into its name.
Carnegie: Featuring a Zone 1 rail station and a great shopping precinct, with easy access to arterials into the city and just moments away from other nice suburbs such as Bentleigh, Ormond and Glen Huntly, this one is next in line for growth.
Geelong West: With the manufacturing industry downturn having a tough effect on parts of Geelong, this lush little pocket has held firm and there are no surprises why. Trendy Pakington Street encapsulates Geelong West, which is just a short walk to the city, train station, or waterfront, the galleries, and all that Geelong has to offer. For $500,000, a homeowner can buy a period house in amongst all of this and commute to work in Melbourne's CBD by train in 50 minutes. This is the demographic that is largely driving this exciting market.
Areas I would avoid
Southbank/Docklands: Oversupplied and has static sales results.
South Yarra: Features a large number of higher-density apartments that are either already available or under construction or in the pipeline. While it will always be popular, investors and first home buyers alike are paying premiums for new off-the-plan apartments, and the sheer number of new apartments are adversely affecting the rental prospects of older established and unrenovated properties.
Collingwood: With the east-west tunnel talks, this area is earmarked for change, and not necessarily nice change.
Tarneit and Wyndhamvale: The market is flooded with properties for sale or lease and there are limited growth drivers evident at this time.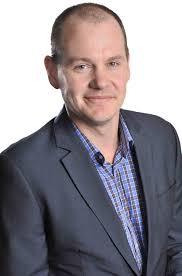 Cameron McLellan, Open Wealth Creation
While all boats float on a rising tide, there are always micro markets or suburbs that are positioned for growth ahead of other areas. One of the key factors I keep away from is an abundance of possible supply that may bring stock on to the market in or around the area in consideration. The other factor is infrastructure which adds value. Some of the areas listed are not sexy blue chip areas but they have the strong fundamentals to support long-term growth, which is more important than a nice suburb name.
Where I would invest - VIC Edition
Ashburton: Historically, Ashburton has featured commission housing, predominantly two- and three-bedroom weatherboard homes originally supplied to returned soldiers. The area is undergoing massive rejuvenation, with blocks being purchased and large family homes being built. Other blocks are being split and medium- to high-quality townhouses of a substantial size are being built. The area has its own shopping village and a cafe culture is emerging.
Greenvale/Craigieburn: Infrastructure and infill: these two words are music to my ears. While substantial development is occurring in this northern suburb, the Hume growth corridor also has a strong population growth forecast. With many new amenities being built, this area is one of my favourites and is where I've parked some of my own investment funds.
Croydon: Ringwood is one of Melbourne's activity centres that has already seen growth due to increased infrastructure. The urban growth plan has changed in Croydon, allowing a higher density of living around the shopping village to support the forecast increase in population growth. With good transport in place and the shopping village and amenities being improved, Croydon is a favourite of mine. This is an area to watch.
Footscray: Footscray has been on a number of lists over the last decade as a micro market that is positioned for growth. The tipping point is yet to be reached in Footscray where the demographic shift will suddenly take place. Similar to what happened to West End in Brisbane, Footscray will suddenly undergo substantial development and price increases once it is seen as a safe area and a variety of high-end cultural restaurants and cafes emerge.
Point Cook: Development is fast and furious around the Point Cook area. Some development projects are fantastic; some are not. Planning Minister Matthew Guy has committed a $72m boost to transport and planning infrastructure in the East Werribee and Point Cook area. This is an area investors should take advantage of, but it is important to find a good estate and factor in undercutting prices to obtain a solid tenant.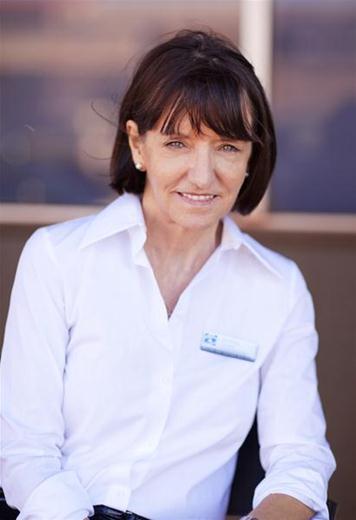 Morag Lowe, Hedland First National
Where I would invest - WA Edition
Port Hedland/South Hedland: The demise of the mining industry has been much exaggerated and demand is likely to ramp up again over the next few months. Astute investors should take advantage of sluggish sales to acquire quality positively geared properties in this economically important town. Although capital gains might not be as enormous as in recent years, rents will remain way above capital city averages into the future.
Tuart Hill: Close to city centre, this suburb is well serviced with shops, schools and restaurants and represents good value for either investors or owner-occupiers.
Beelair: Beelair offers value for money, liveability, affordability, good public transport, and is serviced by the freeway. It's also near the ocean with accessible beaches and a good variety of property types available.
Belmont: This suburb offers value for money. Located just 7 km from the city centre, it is close to the airport and well served with shops. Values are expected to rise over the next few years as Perth's population continues to grow.
Mount Lawley: This popular suburb will continue to be the address of choice, especially for young professionals demanding quick access to all amenities. It has lively nightlife options and some of the best dining in WA. From chic new apartments to gracious mansions on top of the hill, there are a lot of options for investors and homeowners alike.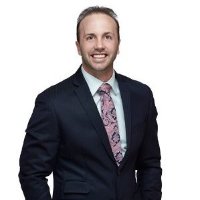 Ryan Crawford, Crawford Property Group
Where I would invest - WA Edition
East and West Perth: For those seeking negatively geared properties with good capital growth profiles, East and West Perth are sensible options. The city and adjacent suburbs are undergoing significant rejuvenation, which is greatly enhancing the lifestyle of inner-city residents in Perth. East Perth has a large redevelopment underway, and both East and West Perth are in close proximity to the new waterfront development that will transform the Perth City foreshore. East Perth is also only 15 minutes from the domestic airport, which makes it popular with fly-in fly-out workers, and further proposed development at the nearby WACA and Crown Hotel will also increase the area's desirability.
Pilbara: For those looking for cash flow positive properties with decent growth trajectories, the Pilbara is still the best option. Pilbara towns are key focus areas for the state government, which is determined to see them become 'cities of the north'.
Karratha: Karratha is a recovering market and the Rio Tinto Cape Lambert port expansion project, the Gorgon and Pluto gas projects and the construction of the Burrup ammonium nitrate plant continue to bring workers to the town.
Derby: Derby's population is forecast by the state government to grow 14% by 2016. It is the Kimberley's major administrative and correctional hub and has an ever-expanding government workforce. This is in addition to its role of servicing the region's resources projects, with several in close proximity and a number of proposed projects that would export from the town's port.
Newman: Newman provides critical infrastructure to two of the Pilbara's biggest miners and is also integral to the new $10bn Roy Hill project, the region's next major iron ore mine.
Areas I would avoid
The South West and Great Southern regions.
Any regional towns that aren't supported by a strong multiproject resources industry won't deliver investors sufficient return.
Broome The market has been extremely volatile in recent years, built purely on hype around the anticipated onshore Browse LNG plant. With Woodside now more than likely to take the project offshore, the Broome market has taken a hit and will take time to recover as it seeks to refocus efforts on tourism.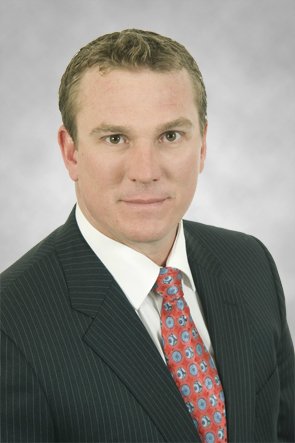 Paul Blackburne, Blackburne Property Group
Where I would invest - WA Edition
Northbridge: This area is full of restaurants, cafes, bars and shops and is right next to Perth City. Chinatown is located in Northbridge, and property prices are still relatively low. The new Citi Link project will link Northbridge to Perth. The area will become far more connected to the Perth CBD and I expect this to lead to an increase in property prices.
Highgate: This trendy inner-city suburb is located right next to Northbridge. Traditionally, this has been a 'rough' area of Perth, with many old sites and rundown houses. In recent years the suburb has undergone a massive revitalisation and is now the preferred place to live for young professionals.
Swanbourne/Nedlands: Traditionally, the western suburbs have been unaffordable for most people. New planning guidelines are now allowing apartments to be built within the existing high-end housing suburbs. These suburbs are close to Perth's prime beaches and surrounded by multimillion-dollar homes. Swanbourne is located right next to the world-famous Cottesloe beach and only 9km from the CBD, so it should perform well if you buy under the median house price.
Rockingham: Rockingham is a hidden gem just 45 minutes from the Perth CBD and its beachfront location features some of the best beaches in the world. Property prices are very low, so there is strong potential for growth here. The area has had a higher-than-average rate of crime and social problems; however, that is now starting to change, which we expect will lead to increases in property prices.
Areas I would avoid
Karratha: Karratha has seen significant growth on the back of the mining boom. However, while people who purchased many years ago have done very well, we believe property prices are so high that there is little prospect for growth moving forward. Rental returns are strong; however, there is also some risk of softening rentals, which we are already starting to see. We see that rents will most likely remain fairly strong, but prices will fall by around 20–30% so that they are about equal to those in Perth.
Port Hedland: As per Karratha.
Armadale: This area of Perth is a long way from the city, and as it is inland there are no beaches nearby. Perth has so many new coastal communities north and south of the city with great beaches that we think these new areas will perform stronger than inland/outer suburban areas such as Armadale. Armadale will still have growth; however, there are other areas that we feel will outperform it. There are also significant social issues and crime in the area, which has dampened property prices.
Mandurah: This coastal area one hour south of Perth underwent a significant property boom from 2005 to 2007. Prices have since fallen by 20–30% in many areas, and we think there is very limited scope for price increases moving forward. The rental market is weak and there is little government investment in the area.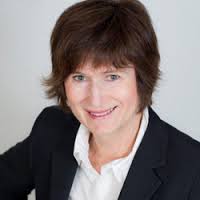 Lindy Lear, Rocket Property Group
Because the Brisbane market has been flat for some time now, it seems very undervalued. It has the potential to perform much better in the next three years than it has done in the past three years, so it represents a great opportunity to gain exposure to a dynamic capital city at prices that are actually lower than in some regional areas.
Where I would invest - QLD Edition
Milton: Milton is one of the most desirable suburbs under 3km to the CBD and is recognised as a lifestyle suburb. It's close to the Wesley Hospital and the University of Queensland, making it a great apartment location. New apartments are in high demand as they represent great value, from $430,000 with a rental yield of 6.5% when furnished.
Everton Hills: Located just 9km northwest of the Brisbane CBD, this suburb is within close proximity to shops, rail services, schools, parks, and entertainment. It's an established area with pockets of land available for great new small boutique townhouse developments.
Chermside: Located 16km north of the Brisbane CBD, Chermside is a key destination along Queensland Transport's future Northern Busway. Chermside is home to Queensland's largest shopping centre, which contains a three-storey Myer and a 16-screen cinema complex with plans for a multimillion-dollar expansion approved. There are two hospitals nearby, a major bus interchange, and 600 commercial businesses providing local employment to 12,500 people.
Ipswich: With a large population of 168,000 and only 31km west of the CBD, Ipswich's affordability is its main draw. The suburb is hugely popular with families due to its retail and family amenities, local employment opportunities and great educational and transport infrastructure. Ipswich is the fastest-growing city in Queensland, with its population expected to grow dramatically by 2031. The major Ipswich motorway upgrade and rail line make Brisbane easily accessible for commuters.
Toowoomba: Queensland's largest inland city is located only 125km west of Brisbane and is easily reached by rail or the newly upgraded motorways and the upgraded Toowoomba Warrego Highway. Its growing population, ideal location as a transport hub, and proximity to the Surat Basin resource centre provide all the drivers for growth and high rental yields.
Areas I would avoid
I would avoid small subregional non-coastal areas that are heavily dependent on one sector of the resource economy. Mining towns would be areas in Queensland to avoid due to their small populations and lack of diversity in the economy. Investing in one-horse towns may appear attractive at first but involves higher risk because of more volatility in the market. There are areas in the state that offer much lower risk with good returns.

Paul Wilson, We Find Houses
Where I would invest - QLD Edition
Toowoomba: I like Toowoomba because of its strong and diverse economy. It has also recently upgraded its airport to cater for increased transport demand. It is benefiting from the mining investments in the Surat Basin and is currently experiencing strong rental demand.
Northern Brisbane suburbs: These areas are benefiting from improved transport links to the city, larger blocks of land, and renovation opportunities under $500,000.
Ipswich: This suburb is affordable and has a strong capital growth history. It offers potential to add value to properties. It will also benefit from the South East Queensland Plan, which will result in a 20% increase in population by 2026. There is a lot of private and government investment in the area, including the Darra to Springfield train line, which is under construction, the RAAF base expansion, and a new Bunnings store under construction in West Ipswich.
Kawana: Kawana benefits from the $2.03bn Sunshine Coast University Hospital project, which is the largest of its kind in Australia and will become the biggest employer on the coast with 10,000 permanent staff. There are also plans to expand the airport, which will receive direct flights from New Zealand. Tourism is improving at the same time; and rental and sales activity have increased.
Mount Gravatt: This suburb offers easy access to the CBD by public or private transport. It is close to entry points of new transport infrastructure projects and has a strong rental yield of 6.3% on units.
Mount Gravatt has two Griffith University campuses with 19,000 students and is currently one of the fastest-selling suburbs in Brisbane. It is also poised to benefit from the $400m redevelopment and expansion of Westfield Garden City.
Rockhampton
This area offers a cheap entry point and opportunities to add value. It is currently recording strong rental yields, solid population growth and low unemployment to complement its strong and diverse economy. Just make sure you keep out of the flood areas and preferably to the north of the Fitzroy River. There is also $850m being invested in improving health facilities as well as a proposed $1.2bn Fitzroy coal terminal 50km south of Rockhampton.

Sam Saggers, CEO, Positive Real Estate
Where I would invest - QLD Edition
Signs are emerging that we are at the bottom of the property cycle with prices firming up in the inner-city suburbs. I would look at the following areas.
Oxley in Brisbane LGA: You can buy a free-standing Torrens title home for under $470,000 on a good 500-sqm block, in an area just 12 km from the CBD with yields growing from 5.5% well on the way to 6%. You can't get a better infill buy for a brand-new home anywhere in Australia.
Ashgrove: If you're after renovation opportunities, Ashgrove is a good bet. It's an area with growing families, good schools and lots of changing demand.
Toowoomba: The city has been largely dormant for the last decade. Property prices have been stagnant for far too long. In the past, the economy was based on agriculture so house prices got stuck, yet the developments along the Surat Basin have positioned Toowoomba to reap the benefits of new industries.
Townsville: Townsville has one of the most diverse economies in Australia, with a successful tourism industry as well as mining, agriculture, a working port and a strategic military base. It is considered by the government to be the second most strategic market outside of Brisbane in Queensland. Wage growth is strong in Townsville, which has the seventh largest wages per city in Australia.
This market suffered just after the GFC and many cultural or lifestyle unit investments crashed and had to be sold off by mortgagee in possession. Yet the bottom of the market is solid and the sub-$400,000 market is well worth a look.