Expert Advice with Ben Handler 26/10/2017
No matter what year it is, growing a property investor portfolio begins and ends with long-term commitment and a healthy dose of determination.
Many of Cohen Handler's clients are repeat investors, buying their second, third or 11th property from us to add to their portfolios. You might be surprised to know that a fair proportion of these investors are on modest salaries of around $55,000.
Those who first started with us in 2009 now have extensive portfolios and a passive income of $100,000. While today's market is different to what it was in the 2000s, there are still many opportunities for young start-ups to get on the investment bandwagon. However, you cannot take the same approach that worked 10 years ago. You need to buy smarter and better, and most importantly 'think fresh'.
Property Investment Now and Then
Interest rates were higher

In 2004, lower prices on the surface made it seem like a 'buyer's paradise'. However interest rates were very high so the cost of purchasing a property was still sizeable.

The rental market was worse

In the noughties when property was cheap, there was also an oversupply problem so it was not unusual to see a property sitting empty for months until a tenant was found. These days the vacancy rates of properties are much lower and stable.

Getting finance is more difficult

In the early years of this century, getting a loan was fairly straight forward and many people were eligible for a loan of 90–100 per cent of the Loan Value Ratio (LVR) if need be. Now investors need a 20 per cent deposit and banks are also making it more difficult to withdraw equity from property to borrow further.

Lay a good foundation

Make sure you have at least 3–5 properties in the lower range of $350,000–$500,000 so you are able to better manage your finances and the risk is divided. The next property should also be bite-sized and achievable.

Location is still important

Cohen Handler encourages our investor clients to diversity their properties in regards to locations. Many have purchased in South East Queensland, where the entry level for many is very achievable and relative to inflation, resulting in properties that have performed very well.
One of the most important factors an investor can do is adapt to change. This means following the markets closely and diligently and creating a well-read strategy to ensure that you are actually achieving an end goal when buying a property.
If you are interested in purchasing an investment property and growing a property portfolio, contact Cohen Handler now.
...............................................................................................................................................................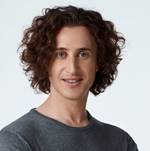 Ben Handler

is co-founder and CEO of Cohen Handler, a buyer's agency
with over $3bn worth of properties purchased in nine years.
He is also into learning, reading and doing yoga and meditation
to bring mindfulness to his professional life.
Disclaimer: while due care is taken, the viewpoints expressed by contributors do not necessarily reflect the opinions of Your Investment Property.