Expert Advice with Ben Handler 12/04/2018
This month Cohen's Handler's Buyer's Agents discuss the current trends they are seeing across our capital cities.

They also share their best tips on how you can buy well and get the best value for your money in 2018.
Sydney – Upper and Lower North Shore
Cohen Handler's Brady Yoshia said that there had been a strong start to 2018 and that while prices varied from area to area, pricing had remained consistent.
Brady's Top Tips for Buying on the North Shore
Don't make the mistake of thinking you can pay the price guide listed. If it says $1.2 million, it means you will have to pay more. Get a really good understanding of the market by going to open houses and auctions.
Try to buy the property prior to auction. If it goes to auction, you run the risk of the price blowing out.
Eastern Suburbs
Michael Connolly, one of Cohen Handler's Eastern Suburbs specialists, reported that after a fairly lacklustre end to 2017 the new year has kick-started the market again with a significant jump in listings and increased buyer activity.
Michael, who has already bought four properties for clients this year, said that good property was still selling well and following a brief cooling off last year, prices were once again on the rise.
Michael's Top Tips for Buying in the Eastern Suburbs
Do the legwork – the only way to truly get a feel for the market is to visit as many open homes and auctions as possible.
Recent sales – to understand value look at what comparable properties are selling for and don't be guided by the agent alone.
Melbourne
A specialist in the South-Eastern/Bayside suburbs of Melbourne, Cohen Handler's Amanda Jones said there was a definite trend of buyers preferring older style apartments, especially art deco units rather than new apartment blocks.
Amanda's Top Tips for Buying on the North Shore
Look at neighbouring suburbs. If you can't find something in your price range, widen your search.

Get professional help to negotiate on price. Many people think they can buy for the price range that is quoted in the online listing. A Buyer's Agent can help you negotiate a better price.
Brisbane
Jordan Navybox who manages Cohen Handler's Brisbane office, has found that is has been a positive start to the year with more buyers in the market than sellers. Capital growth remains the most important concern for all buyers, including first home buyers.
Jordan's Top Tips for Buying on the North Shore
Have your finance ready so you can buy on short terms. This will assist you in your price negotiations.

Look past page two of realestate.com.au and Domain. Older listings could represent a better negotiating opportunity.
"A professional Buyer's Agent can help you find the right property

and then negotiate a great price saving you time and money."
.....................................................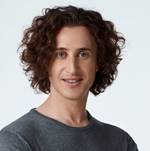 Ben Handler is co-founder and CEO of Cohen Handler, a buyer's agency
with over $3bn worth of properties purchased in nine years.
He is also into learning, reading and doing yoga and meditation
to bring mindfulness to his professional life
Disclaimer: while due care is taken, the viewpoints expressed by contributors do not necessarily reflect the opinions of Your Investment Property.