Expert Advice with Ben Handler 06/06/2018
There are still well-priced properties available in even the most sought-after suburbs of Sydney but you will need to put up a fight and do the hard yards to stay ahead in such a highly competitive market.
Steady interest rates, lower prices and more stock availability, means that conditions have finally swung in favour of buyers for the first time in many years.
However, when it comes to Sydney, it is still all out war in order to secure a quality property across its premiums suburbs.
If you are serious about investing in a good property in Sydney, putting in the hard work to make it happen is the choice you need to make.
7 Tips to Buy Well in Sydney:-
1. Don't wait. It's a given that if you like the look of a property, you need to be at the first open inspection. Quality properties get snapped up quickly.
2. Access pre-market properties. Because of their extensive industry network and local knowledge, a buyer's agent can give you access to off-market properties that the general public never even see.
3. Never ask price. Don't expect a real estate agent to give you honest advice about the price – always remember they are working for the vendor so anything they say is likely to be inflated. There is plenty of valuable data like CoreLogic RP Data reports available that will give you a more accurate idea of a property's worth compared to other similar properties in the area.
4. Talk with an agent. It's always worth asking what else an agent has available or may have coming up in the near future. Around 30 per cent of properties for sale are not advertised so you just never know when you are going to get a heads-up on a great property.
5. Be ready to pounce. If you like something, move quickly or else someone will beat you to the punch (usually a buyer's agent recognising a great deal). Have all your paperwork completed, including pre-approval from your financial institute; your building inspection done quickly; and the legalities organised. You'd be amazed at how disorganised a lot of buyers are, and how often things fall through, leaving you in a great position to win the property.
6. Have someone on your side. Using a buyer's agent gives you superior negotiation skills, experience and local knowledge at your fingertips. By using a professional, you save yourself time, energy, and they are usually able to secure a much better price than you ever could.
7. Perseverance is key when buying in Sydney. Don't expect it to happen right away. You may not be able to buy the first, second or even third property you want, but the knowledge you learn along the way and with a healthy determination to succeed, you will secure yourself a quality property.
....................................................................................................................................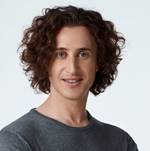 Ben Handler is co-founder and CEO of Cohen Handler, a buyer's agency
with over $3bn worth of properties purchased in nine years.
He is also into learning, reading and doing yoga and meditation
to bring mindfulness to his professional life
Disclaimer: while due care is taken, the viewpoints expressed by contributors do not necessarily reflect the opinions of Your Investment Property.