Expert Advice with Ben Handler 11/01/2018
Don't wait until late January like everyone else to start looking for property. Engage a buyer's agent this December and take advantage of less competition to grab yourself a great property at a bargain price.
As if we are not busy enough during the year, December comes along with the mad whirl of parties, shopping for presents, preparing family lunches and organising holidays. It may seem crazy to add 'buying a home' into the mix but there are many great reasons why you should find some extra energy and consider it.
The main advantage is that many people take a break from looking at property during December making it a quiet time of the year. This results in less competition and lots of opportunities to scoop up great properties and also save yourself considerable money.
Auctions tend to ramp up again from the Australia Day weekend. However, if you decide to wait until then to resume your property search, you will find yourself beside masses of property seekers, refreshed from their holidays and eager to buy a new house for the new year.
This is especially true given the widespread industry predictions that the property market will continue to slow down into 2018, particularly in Sydney which has seen a slight drop in prices for the last few months.
Take Advantage of Less Competition
With prices cooling, the lead-up to Christmas and early January provides a great opportunity for buyers to get ahead of the game and take advantage of less competition to make a good offer to vendors.
Another advantage is that real estate agents will also be working hard to offload 'stale' stock and secure sales and commissions before the end of the year.
Sellers are Keen
Many vendors, especially those that have been on the market since Spring, could be willing to wrap things up prior to the influx of new properties hitting the market in late January/February, which will push their listing right down in property searches.
In addition, if a vendor doesn't sell prior to this busy period, they may be in the unfortunate position (and have the associated stigma) of 'being on the market too long'. As a result they may consider offers $20,000 to $30,000 less, particularly if you are willing and able to settle quickly.
Engaging a Buyer's Agent
Engaging a professional buyer's agent is the best way to negotiate with the selling agent/vendor to save you time and stress.
A buyer's agent also has access to off-market properties that are yet to be available for inspection by the general public. They can do all the legwork and due diligence for you while you worry about wrapping presents.
As many of the businesses necessary to complete the buying transaction, such as conveyancers, financial institutes, and building inspectors may be closed over this period, your buyer's agent will also ensure you have available service options.
...............................................................................................................................................................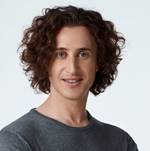 Ben Handler

is co-founder and CEO of Cohen Handler, a buyer's agency
with over $3bn worth of properties purchased in nine years.
He is also into learning, reading and doing yoga and meditation
to bring mindfulness to his professional life.
Disclaimer: while due care is taken, the viewpoints expressed by contributors do not necessarily reflect the opinions of Your Investment Property.