Expert Advice with Ben Handler 04/07/2018
When it comes to making money on property, it's crucial to buy well to sell well later. That's why appointing a buyer's agent can make all the difference to finding a quality property at the right price.
A common saying in the real estate industry is: 'Money is made on the purchase, not on the sale'. Basically it means that the price you pay for a property is the major factor determining your profit later on.
There is no point in relying on the state of the market or wishful thinking, it all comes down to buying well, i.e. choosing a property that will increase in value over time. If it is an investment property it needs to generate both favourable rental yield and significant capital growth.
If you pay too much for a property, you may find that a few years later when you want to sell, the proposed price will be equal to or less than what you originally paid. When you include stamp duty, legal fees and other due diligence costs, you are looking at a very disheartening situation.
The Rise of the Buyer's Agent
Many people are turning to buyer's agents to assist and protect their interests. Unlike in the United States where they receive a commission from both the selling agent and the buyer, Australian buyer's agents only represent the interests of the buyer, who is the one paying their fee.
Although once thought of as 'only for the rich', increased numbers of property seekers, especially in the highly competitive markets of Sydney and Melbourne, are enlisting buyer's agents to not only help them find the best property but also negotiate on price.
Many buyer's agents on average buy a property once a week. And just like any profession, doing their job well requires experience, great industry relationships, and the ability to negotiate a great deal. Most importantly, buyer's agents live and breathe the local market, have access to off-market properties, and know exactly how much to pay (and not to pay).
Auctions are another area where a buyer's agent's expertise, experience and local knowledge are on show – unless they have already managed to negotiate a great price pre-auction as is often the case.
Cohen Handler's agents report that at 8 out of 10 auctions held each week, the buyer is paying too much for the property. They also witness people actually bidding against themselves due to inexperience and the skill of the auctioneer – more common than you think.
While those new to the concept of a buyer's agent may baulk at adding another cost to the buying process, it's important to note that a good buyer's agent, like Cohen Handler, can save 7-9% off the property price due to superior negotiation skills and industry experience, so the service usually pays for itself.
Certain types of properties, as well as some suburbs, experience more growth than others, and with a buyer's agent by your side, making your money when you buy will be more of a certainty and less of a gamble.
....................................................................................................................................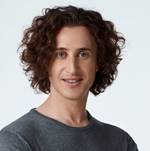 Ben Handler is co-founder and CEO of Cohen Handler, a buyer's agency
with over $3bn worth of properties purchased in nine years.
He is also into learning, reading and doing yoga and meditation
to bring mindfulness to his professional life
Disclaimer: while due care is taken, the viewpoints expressed by contributors do not necessarily reflect the opinions of Your Investment Property.