For many coming out of Lockdowns around the country, who wouldn't be attracted to the sun, sand and surf that is the Queensland coast?
I know many seaside locations that are fast becoming the destination of choice for many.
You only need to pick up a paper or check a property market headline to see that it is all about Coastal locations right now.
While there is not doubt this will be a growing trend as Lockdowns ease in our southern states, but is it an opportunity investors should be looking at?
It almost seems like the perfect storm, as the work from home phenomenon adds and extra layer of positive momentum.
If you believe the headlines, people will be leaving our capital cities in droves in favour of these lifestyle destinations as they can now do everything from home…. apparently.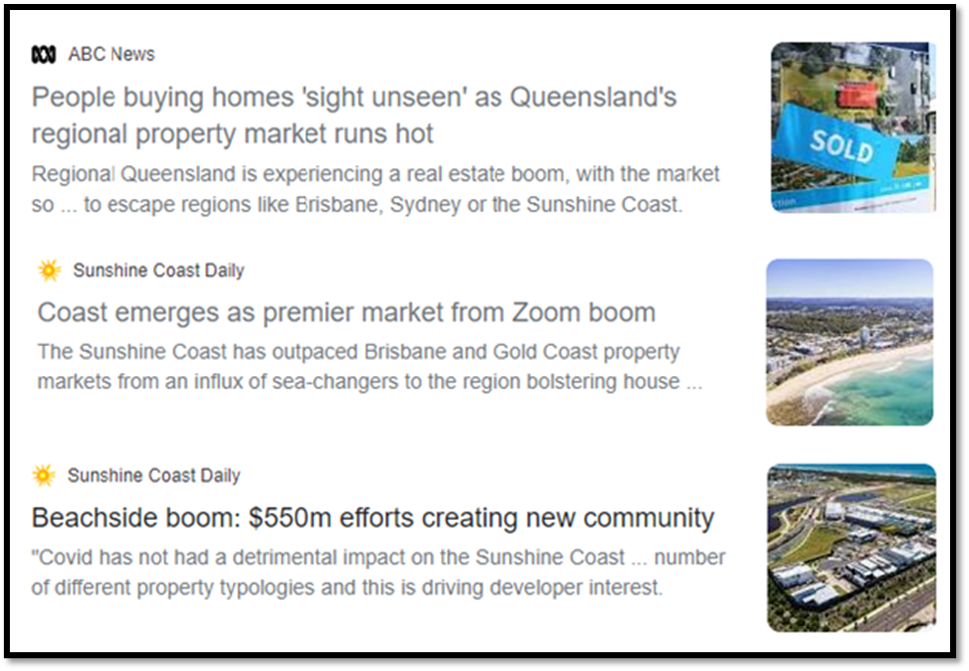 So, is the time right for investors to pounce?
Here are my thoughts
A deeper level of analysis
I have explained the difference between Technical Analysis vs Fundamental Analysis previously.
In short, technical data can change weekly, monthly or quarterly (think short term), whereas fundamental data can take decades to shift (longer term trends).
Technically speaking and by that, I mean by using technical analysis, all signs point to this being the right time for investors.
There is no doubt that there will see a sharp rise in demand from people relocating and in time this will be compounded by the usual investors chasing the next hotspot.
In the short term I would suggest that the rise in demand will be greater than the supply on offer and this will cause an imbalance leading to growth.
But when analysing the fundamentals, long term data suggests a different story.
1. Employment
Granted there will be more people that will be able to and will choose to work remotely.
But in recent studies coming out of Norway and Chicago, it suggest it may only be possible for up to 37% of our workforce to work remotely.
With ABS suggesting these numbers are already circa 30%, that leaves an additional 7% that could choose to take up this option.
I would suggest that not all will take up the option as many will choose to stay put and of the ones that do, I suggest that would not all choose the same single destination.
This will leave a higher demand for employment should people choose to relocate and cannot work from remotely.
Considering the strongest economic drivers in these locations are generally Tourism and Retail, they may be in for a difficult search.
While this may evolve over time, it will happen over the short to medium term.
2. Wages growth
As most Economists predict there is going to be very little wages growth over the next 4 – 5 years as both economic growth and inflation remain at all-time lows.
So, I would suggest targeting locations where wages have been and will continue to grow in value will be crucial.
Locations where there are multiple pillars to the economy, more professional services, businesses, higher paying jobs etc will be paramount.
This type of demographic has the ability to pay more for homes and prices will continue to grow.
They also have higher rates of savings and can ride out the storms when they arise, while other locations live pay cheque to pay cheque.
Therefore we target incomes growing faster than the average and quite considerably above the state average.
Before rushing in, it may pay to analyse the wages data in some of these more preferred lifestyle destinations.
In the Whitsundays, while data has previously been slightly ahead of the average, at the last cencus it fell behind.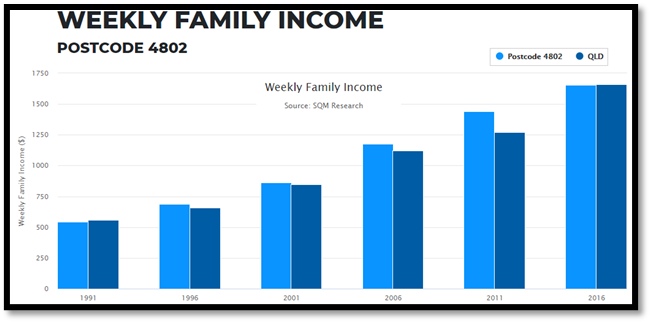 In Noosa (my lifestyle destination of choice) the average suburb has barely kept up with the Queensland average over the years.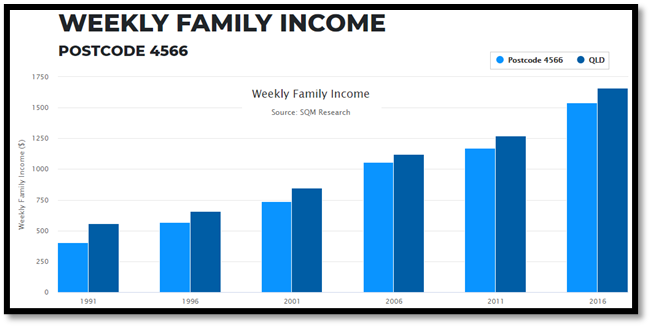 While looking Surfers Paradise but wages have not grown when comparing to the Queensland average.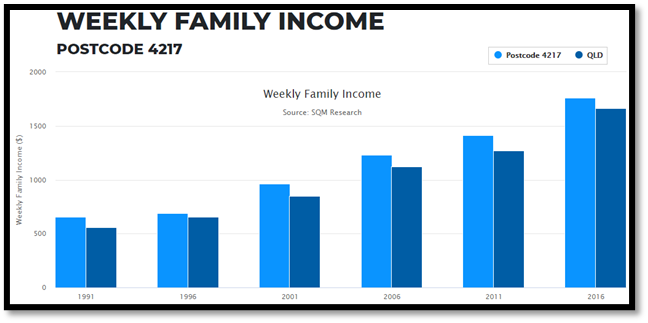 To highlight my point and true to form, it is these locations facing the highest level of mortgage stress in the current environment.
These suburbs are leading the way with greater than 10% of mortgages having been deferred during recent months.
They will likely continue to face more stress once the Jobkeeper and Jobseeker cease, and the banks mortgage holidays come to an end.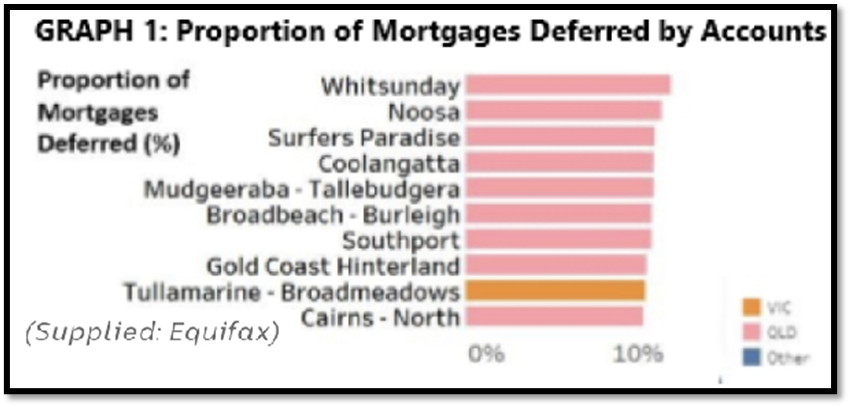 Supply
We will see an increase in demand in the shorter term, the other side of the equation is supply and in particular, the supply of new properties and available land.
Like most central business districts, there is tight supply around the inner ring.
But in contrast to our larger capital cities, in these locations within a 5 – 10km radius and beyond, there remains a range of new developments and an abundance of developments and more new land.
There is probably further capacity to continue to build for another 5 and even 10 years and beyond in some cases.
This is hardly the level of tight supply and scarcity you should be targeting as an investor.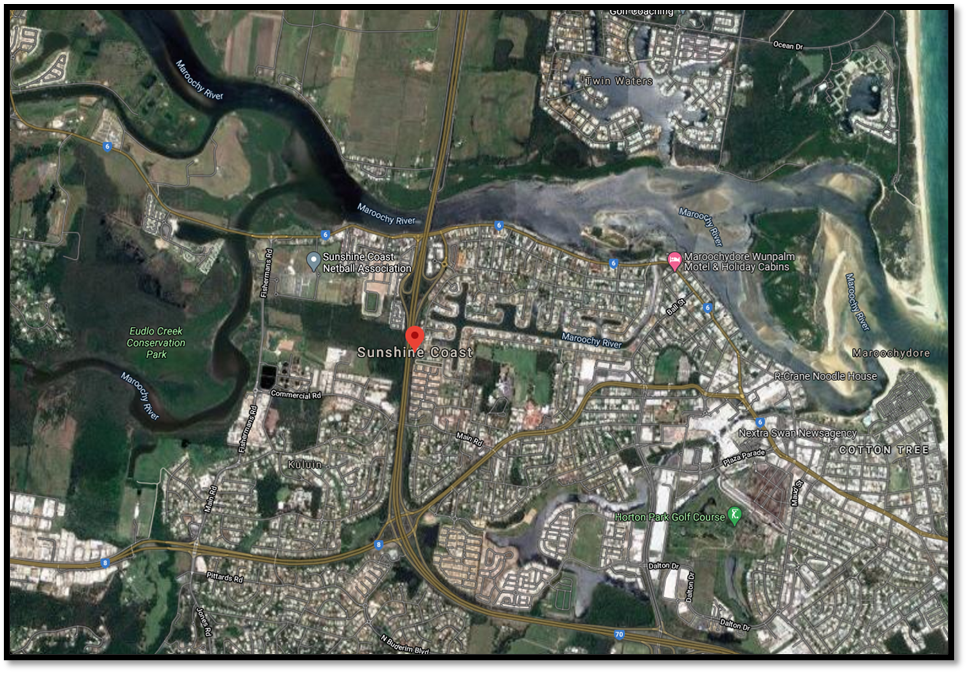 In conclusion
There certainly seems to be growing media attention, along with the superficial numbers pointing to positive short-term signs for Queensland's coastal markets.
In reality, short-term growth may be beneficial, but with the high transaction fees and taxes, it doesn't make financial sense to continually cash in and out of markets.
Even holding in these markets is not effective as a short term hit soon fades once the cycle and latest trend moves on.
The risks are also significantly higher, as people only consider the best-case scenario to fit with their short term plan.
To create superior, long term wealth, focus on fundamentals and longer-term data, to increase your chances of above average returns while significantly lowering risk.
Employment, Wages Growth and Supply and Demand are all critical factors that these new "hotspots" always lack.
As an investor, before investors diving in headfirst, look below the surface, look longer term and don't always fall for the hype.
Why not get the independent team of property strategists and buyers' agents at Metropole to help level the playing field for you?
We help our clients grow, protect and pass on their wealth through a range of services including:
.....................................................

Brett Warren is a director of Metropole Properties in Brisbane and uses his 18 plus years property investment experience and economics education to advise clients how to build their portfolios.
He is a regular commentator for Michael Yardney's Property Update.
Disclaimer: while due care is taken, the viewpoints expressed by contributors do not necessarily reflect the opinions of Your Investment Property.