Investing in property requires belief, mindset and action, but it also requires finance!
As an investor, if you don't fully understand how lenders measure your borrowing power, you run the risk of losing control of your property investment journey.
Here are four strategies to increase your borrowing capacity in the eyes of potential lenders.
1. Spend less, save more
While you might not be able to magically increase your salary, spending is something you do have more control over.
Every dollar you avoid spending is a dollar you save.
This all might sound rather boring, but trust me: when determining your borrowing capacity, lenders will pay attention to your spending habits. Specifically, they will look at how you spend across a variety of categories, including utilities, groceries, transportation, health, entertainment and eating out.
Here is a simple formula to start identifying where you can save money on a regular basis.
Firstly, draw up a budget with the above categories included and try to identify four things:
Regular expenses you can cut back on
Regular expenses you can cut out completely
Regular expenses you can't avoid
One-off expenses that won't arise every month
(Try using the budget template available in the resources section of our website)
Your goal is to find out ways to cut back on things you spend too much on, or things you don't need to buy at all.
Be realistic, but also be ruthless.
According to a report by Fortune magazine on successful individuals, the #1 trait was their ability to delay gratification. Meaning, they were prepared to sacrifice today, to achieve a better future.
2. Repay bad debts. Cancel credit cards
The more debt you have, the less you can borrow for a home loan. It sounds obvious but again it needs to be said: reduce your bad debt repayments, boost your good debt borrowing power!
I'm my book My Four-Year-Old the Property Investor, I talk about credit cards being the "devil's financial pitchfork". Well, nothing's changed.
In the current credit climate, banks will include 3-5% of a credit card limit as a monthly expense, regardless of the amount owing.
So if you have a credit card with a $5000 limit - even if you have no debt on the card - the banks will still shave at least $150 per month off your borrowing capacity. That might not sound like a heck of a lot, but it can cover the cost to hold three investment properties with OpenCorp!
Which would you prefer, the credit card or the investment property?
Focus on paying off other high interest debt such as personal loan debts or even your car loan if you have one. These things all add up. Consider switching to a balance transfer credit card or a debt consolidation loan if that makes more sense for you right now.
Elimination, if possible, is the best game plan here, but in the interim, look at all the ways in which you can reduce loan limits.
3. Talk to an investment broker
If you're serious about borrowing money for property investment purposes, I advise you talk to an investment mortgage broker.
They're a very different beast to your standard mortgage broker who primarily provides home loans. And it's much better than going to a bank, where you will get just the one lending recommendation, along with one set borrowing capacity.
The way a standard broker and the bank want to set up an investment loan is about as polar opposite as you can get to the way an investor needs. Using the correct structure will ensure you protect your own home plus provide the flexibility required to duplicate in the future. Unfortunately, this takes more work, but it's worth it.
Two other key benefits of using a broker versus a bank is that they can help you (a) organise your application, and (b) find a wider range of lenders willing to accept your application.
Your broker will have a pretty good sense of your realistic borrowing capacity (once you go through your finances with them) and can match you to a suitable lender. Brokers account for 60% of all new residential loans written, so why go directly to a bank where there's only one meal on the menu?
4. Clean credit history
Another easy way to increase your borrowing capacity is to maintain a clean credit history.
Paying all your bills on time, even the small ones, makes you a responsible borrower in the eyes of a potential lender which in turn can help increase your chances of a loan approval.
Comprehensive credit reporting, which is new to Australia over the past couple of years, rewards good payers, but conversely, penalises people who are tardy in paying their bills.
And finally, apart from a clean credit history, you need two important ingredients:
Serviceability, which is basically how much income and expenses you have, and how much the lender deems you to have left over to pay a loan.
Security, which represents how much money (either as savings, or equity in another property) you have to contribute to a property purchase.
If you only have one of these, you won't get finance for your next property investment purchase. You need both.
...............................................................................................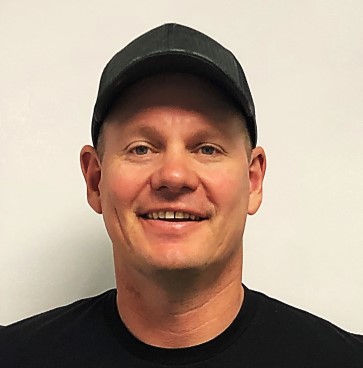 Director of OpenCorp, Cam McLellan is committed to sharing his passion and property investment knowledge with everyday Australians.
Cam started investing in real estate at a young age and quickly mastered the art of building sustainable wealth. He has used the same wealth building strategy to develop a multi-million dollar business, sharing his knowledge and skill with ordinary Australians. Cam has personally bought, sold and developed numerous properties and has an extensive residential and commercial investment portfolio.
Read more Expert Advice from Cam here!
Disclaimer: while due care is taken, the viewpoints expressed by contributors do not necessarily reflect the opinions of Your Investment Property.