Kickstarting your wealth creation journey can sometimes feel overwhelming, but we've all gotta start somewhere!
Know this: the first deposit is the hardest to save. Once have started building your portfolio, your appreciating property assets will help you secure the future deposits you require to purchase more properties. You're off and running at that point.
But let's not get ahead of ourselves.
It all comes down to what can you do to get started.
My first house was a 10sq three-bed brick veneer in Bayswater, Victoria, on a 900m2 block. Picture the ugliest-coloured brick box you can think of, then top it off with an inside paint job that was similar to the inside of a kindergarten. I still don't know why they called it Bayswater; it's certainly nowhere near the bay, or the water! But as it turned out, it did the job.
To get that first deposit, I had to take action.
I sold my car, a Holden HQ Premier. It had a 308 engine and a supra five-speed gearbox. That was a mean rig. What a bogan I was. I got $3500 for it and that was big money in those days. I also had savings at that point of $3000. That $7500 was my deposit – seems piddly now, but I can assure you it wasn't at the time. I took possession of the house and a couple of mates moved in with me, which helped me pay the loan interest with some cheap rent.
BOOM! I had purchased my first property.
But it wasn't all sunshine and roses. My first property - well let's say it needed a lot of love. It needed what became known in the early days as the 'McLellan Reno'. The renovation cost was around $5000, which was nearly the same amount that I used for my deposit!
The basics the house received were a coat of paint, some tenant-worthy carpet, some classy curtains, a flat-pack kitchen, a bit of tiling, a vanity for the bathroom and tan bark for the garden.
(My wife, Felicity, now refuses to pick up a paintbrush again. Over the first few years of us building our property portfolio, she must have painted six or seven houses before she went on permanent strike! But I digress … )
But then, all of a sudden, along came a little thing called "capital gain". The value of my Bayswater property increased by over 40 per cent, seemingly overnight. It was like a slap in the face (in a good way!) - I realised I could never have saved money this fast. I was hooked!
Get creative
I urge you to think outside the box when you are trying to put together your first deposit. Get creative!
Firstly, you need to budget and save, to prove that you can stick to a plan. It's important to develop a track record.
You may be able go to your parents with an investment plan to leverage some available equity in their home. You would of course, need to illustrate your ability to carry out sound investment and exit strategies.You may offer to pay back higher interest when the investment is refinanced, and the borrowed money is paid back. As I said, think creatively.
Come up with ways you could utilise 'other people's money' (aka OPM) to get started. If you sit around trying to save all the deposit by yourself, by the time you do, property prices may have jumped again.
There is nothing wrong with utilising other people to get started; just make sure you first understand the basics of systematic investing. Show that you are able to stick to a budget and do some hard work and savings yourself. Prove that you can sacrifice when required.
I believe that it's okay to give kids enough to help them start investing, enabling them to do something worthwhile. I also believe it's very important you don't give them so much that they end up doing nothing, just going along for the ride.
There's got to be a bit of pain experienced!
Although I advise against it, there is also the possibility of buying a property with somebody else. If you go down this path, please make sure it's someone who understands and shares your long-term vision, like your brother or sister.
My co-directors in OpenCorp, Matt and Al Lewison, purchased their first property together under the eagle-eye guidance of their dad. They both used this single property to each create very substantial investment portfolios in their own right.
Steer clear of buying long-term investments with friends where you can.
Often friends will ask to purchase investments together as they feel safer investing with someone else. This is a bad idea while building your initial portfolio. Investing with friends can get real complicated, really quickly!
Remember, you will both have the responsibility of this long-term debt and at some point, one of you will wish to leverage the available equity to purchase your own individual investments. This can then become a difficult situation. Things can also get ugly if one of you wants to sell, which as you know is not advisable with a long-term investment due to the tax that will be payable.
Not that I am "anti-friends". I am in business with friends and have been for ages. But being in business, or doing joint property development ventures together, is very different to holding long-term investments with friends. My trading businesses and development projects provide me with an income that in turn I use to purchase long-term investments for myself and my family
QUICK TIPS:
• Along with your savings, think of ways that you could utilise OPM to obtain your first deposit. Getting started is the most important thing.
• Avoid long-term investing with friends. It just won't end well
...............................................................................................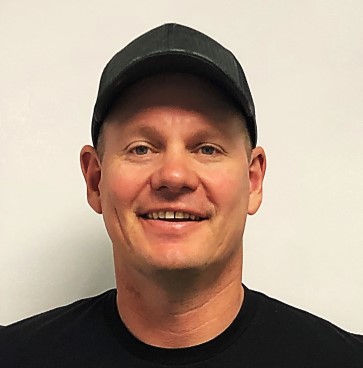 Director of OpenCorp, Cam McLellan is committed to sharing his passion and property investment knowledge with everyday Australians.
Cam started investing in real estate at a young age and quickly mastered the art of building sustainable wealth. He has used the same wealth building strategy to develop a multi-million dollar business, sharing his knowledge and skill with ordinary Australians. Cam has personally bought, sold and developed numerous properties and has an extensive residential and commercial investment portfolio.
Read more Expert Advice from Cam here!
Disclaimer: while due care is taken, the viewpoints expressed by contributors do not necessarily reflect the opinions of Your Investment Property.