Investing today is not the same as it was 20 years ago. Back when I started investing, there was only the CBD and the general property market move out in a ring fashion to the outer suburbs. Large buildings in the centre, then more expensive property in clusters around the high street shops in the hilly, leafy suburbs just a short drive from the CBD, with suburbs generally getting cheaper the further out from the CBD you went.
Our cities are changing and will continue to change. The great thing is that we don't need to predict the future to know how our cities will evolve, as we have examples all around the world that we can look to for guidance. Knowing how our cities will evolve gives property investors an unfair advantage.
Before we look at how our cities will evolve in the future, let's look at how our cities evolved.
If you've ever been to Europe then you would probably have visited a city that is hundreds of years older than any of Australia's capital cities. These older cities started out as a network of villages, usually a day's walk from their neighbouring villages. Each of these villages had a high street, where people would come to trade on a daily basis. They also had some manufacturing and trade stalls for staple items. Often, the village was ringed by farms as goods could not be stored for long. Despite the abundance of land, people who lived in these villages often lived in small houses, packed together to allow as many people as possible to be close to the trading hub and protection of the town.
As the network of villages grew, the need for a central trading hub emerged. This was the backbone of the city, but due to transport limitations the city could not be too large. Therefore, lots of cities were sprinkled across the country, generally around rivers or places where ships could dock.
In the early 19th century the steam train was invented and this allowed the cities to grow substantially. Cities generally grew out along the train lines, but close to 100 years later when the motor car became the prevalent means of transport for households, the gaps between each village started to be filled in.
If you look at an aerial view of London, for example, you can see how the city radiates out from the central business district along train lines and major car arterials.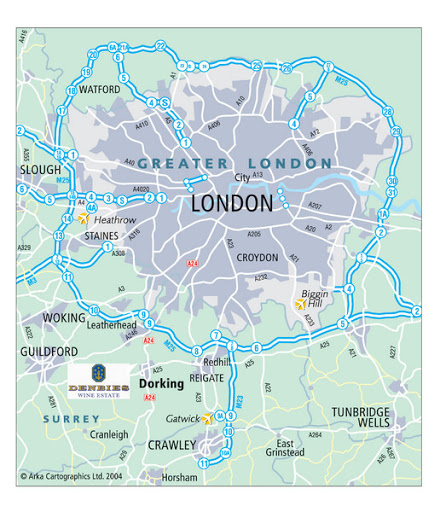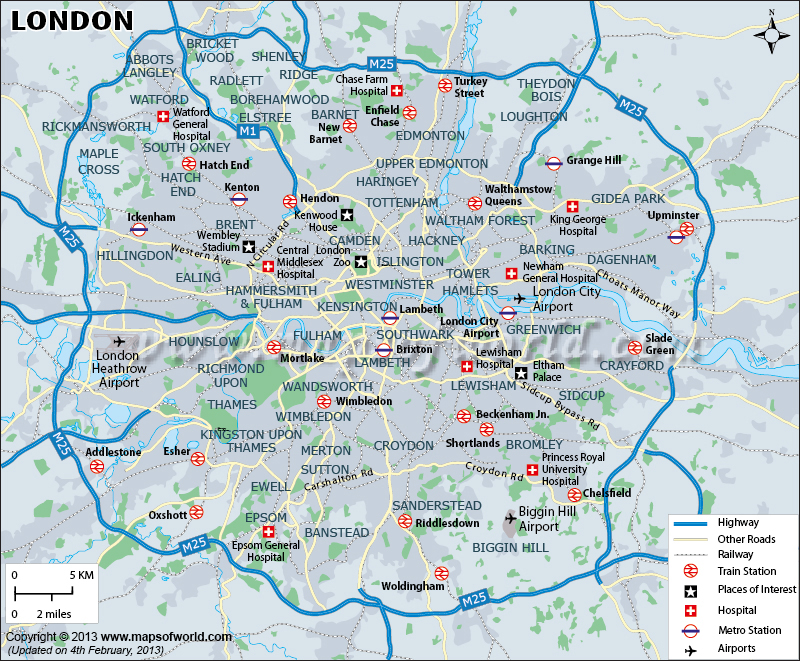 These days, older cities, like London or Beijing, have a strong central business district but due to the long history of trade in the outer villages they still have high density housing, shopping and manufacturing, sprinkled right across the metropolitan areas, generally around train stations. In fact, until recently many older European cities did not have noticeably taller buildings in their CBD than the surrounding areas.
By contrast, Australia's cities still had relatively small populations when the motor car was invented. As a result, our cities expanded outward rapidly, often skipping the stage of densification that occurred around the "villages" of Europe, and Asian cities. There are still some great examples of these villages: think Toorak, St Kilda or Camberwell in Melbourne, or Surry Hills, Paddington and Mosman in Sydney. I could name a handful of others around the country, but these are the best known.
Not surprisingly, these suburbs with the old "high street shops" are some of the most sought-after suburbs for residential real estate in the country.
The great Australian dream became the quarter acre block – 1,000 square metres of land in the suburbs. Every house had a minimum of 2 cars and there was a park on just about every corner, but almost no shopping strip within walking distance of most residents. One thing we did have was industrial hubs sprinkled all over the city, which was great for a nation that made things.
But around the 1990's the Australian government started to realise something that had been overlooked as our cities had ballooned over the preceding 100 years. Maintaining and extending the public services to the ever-growing outer suburbs was a very costly exercise. Roads, rail, hospitals and schools were spread out well beyond those of other countries, and while it was great for residents to have low density housing and ready access to these things, the burden was massive. Add to that the increasing congestion as those in outer suburbs travelled into the one major business hub and we were heading for disaster.
Enter the "urban growth boundary" in the early 2000's.
For those of you that don't know, every one of our major cities has a planning policy in place to limit the geographic spread of the suburbs. This is done by putting a red line on a plan showing which areas can and can't be developed. The result is that our once abundant land supply is now a scarce resource and prices of new land have escalated substantially over the last 15-20 years, while at the same time our average lot size is shrinking. Nothing surprising, given that every country in the world with a similar policy has seen the same result.
Nonetheless, this was smart and necessary planning. Coinciding with the citywide planning was a new determination to create trading and business hubs in the suburbs. Major Activity Centres were designated in most city planning policies with the goal of creating additional focal points for employment, recreation and social services. Most Council's now also have specific targets for generating employment for their residents so that travel to the CBD is minimised. In short, we are retrofitting our cities to be more consistent with the older European cities.
So, where is this heading and how does this knowledge benefit you as an investor?
As an investor a limited supply of land in our capital cities as well as an increasing population growth forecast is a fantastic thing.
The governments have been moving large numbers of government jobs out to these activity centres in an effort to establish the majority of people working and living in the local area, so they don't have to travel long distances. More jobs and better recreational and social options in these areas means that the surrounding suburbs become more desirable. Remember how the inner suburban high streets were the most sought after (and expensive) suburbs in our cities? Well, now we're seeing new pockets emerge in outer suburbs where affluent business owners and executives working for the huge small-to-medium enterprise economy are choosing to settle. These wealthier outer-suburban residents are building bigger houses, dragging up the median price in those suburbs that tick their boxes, and in turn that is pulling the price of adjoining suburbs up.
With immigration running at all time highs and a trend for newly arrived families to move to the growth suburbs, the scarcity of land inside the urban growth boundary will become more pronounced in the years ahead. The state governments are reluctant to extend the boundary so with each passing year the land inside the boundary gets more valuable. The downside for first home buyers is that this is pushing up the price of land from the bottom, deteriorating affordability.
In 3 decades of studying property I have never seen a sustained reduction in the price of land.
Knowing this gives you the opportunity to benefit from this trend. You don't need a crystal ball to see where this is heading, which means that investing in a way that capitalises on these trends will set you apart from the herd.
Some people will tell you that residential prices will go up forever, "just because they do." I'm not one of those people. House prices don't have to go up. If population growth stopped, inflation stayed at 0% and everyone in the country decided that they didn't want to move (ever), then prices might stabilise as there would be the perfect number of houses for the population. Sounds like heaven, right?
It would take decades, if not centuries, to get Australia to a point where everyone was perfectly happy where they are, earning what they earn, and nobody was out of home.
In the meantime, there might be some blips along the way, but the trend will continue regardless. No doubt there are people who might worry about the impact of things like coronavirus, an oil price war, digitisation of the economy. I'm sure there were people worried about the Spanish flu, two world wars, the Vietnam war.
Would you have brought property in 1990 if you knew that over the next 20 years the world would face: the Gulf War, Y2K, the Dot.Com bust, SARS outbreak, Ebola resurfacing, terrorism at an unprecedented scale, the Swine Flu (H1N1) which would infect over 500m people and kill more than 175,000 worldwide, manufacturers disappearing from Australia, and a global financial crisis that would see Greece go nearly bankrupt and some of the largest banks in the US collapse? It sounds pretty scary doesn't it, but prices quadrupled in that 20-year period. Fear of the unknown is much more crippling than the unknown fears becoming reality.
We're going to have in the next 30 years, lots and lots of these types of catastrophises. Sadly, that's life.
What investors need to understand is as long as you have a sound strategy that ensures that when these "black swan" events happen you are never forced to sell your property then you will reap the rewards in the long term. With the urban growth boundaries limiting land supply in our capital cities, the establishment of new activity centres which will become better and better over time, and huge population growth that is here for the long term, the only logical outcome is for house prices to continue increasing over the long-term.
I fell in love with property investing long before I had enough money to buy my first property, and I've remained a student of the game ever since. Knowing "why" and "how" has given me a huge advantage over the majority of investors, and I hope that sharing some of this knowledge will help you to navigate the path to wealth that is bulletproof.
I understand that many of you don't have an analytics team working for them full time or access to economic and property industry reports as I do at OpenCorp. But I'm happy to share any of our market information or provide any guidance needed to help people make informed and safe investment choices. Email me a cam@opencorp.com.au and I can arrange a team member to provide you with anything needed.
...............................................................................................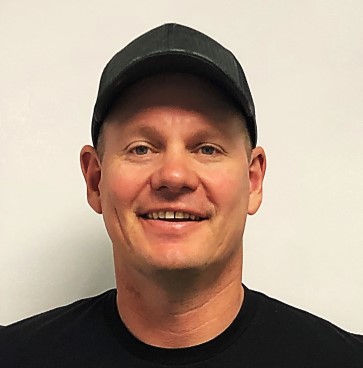 Director of OpenCorp, Cam McLellan is committed to sharing his passion and property investment knowledge with everyday Australians.
Cam started investing in real estate at a young age and quickly mastered the art of building sustainable wealth. He has used the same wealth building strategy to develop a multi-million dollar business, sharing his knowledge and skill with ordinary Australians. Cam has personally bought, sold and developed numerous properties and has an extensive residential and commercial investment portfolio.
Read more Expert Advice from Cam here!
Disclaimer: while due care is taken, the viewpoints expressed by contributors do not necessarily reflect the opinions of Your Investment Property.