Expert Advice with Doron Peleg 11/09/2017
Overlooking crucial property data: Just one of the mistakes a 'risk loving' investor makes.
While the majority of property investors are risk-averse, there are some who seek property investments carrying high risk. These are the 'risk-lovers'.
A 'risk-lover' is willing to take greater risk while investing, in order to earn higher returns. In other words, this is an investor who has a high propensity to engage in risky investments. A 'risk lover' is the opposite of a risk-averse investor.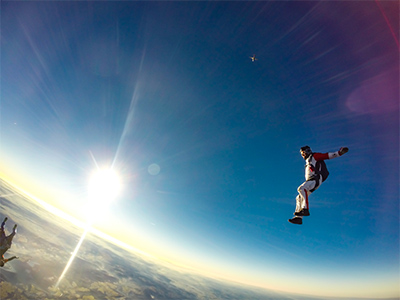 The major challenges with high risk investments are:
Identifying investments that objectively have the potential to deliver high returns; and
Objectively assessing the likelihood and impact of failure.
The top five mistakes that 'risk loving' property investors make are:
1) Underestimating the Risks: Risk-lovers often underestimate the likelihood and impact of risk. A prime example is property investors who invested in mining towns in 2011-12. Many of them knew that Gladstone, for example, was well known as a 'boom and bust' area. However, very few, if any, thought that property prices could plummet 50%, leaving them with negative equity and potential bankruptcy.
2) Following the Hype: Risk-lovers actively attend seminars about 'the next big thing', ignoring the fact that researches have proven that this approach of 'the next hot spot' does not work and that property hotspots underperform the market in 63% of the cases.
Get custom made report by a professional property investment reviewer for smarter property decisions.
3) Falling for 'Get Rich Quick' Schemes: Risk-lovers are often naïve and often manipulated to buy in an area with very high supply, tempted by 'get rich quick' schemes and marketing ploys.
Free educational seminars are designed by real estate spruikers to sell off-the-plan and low performing new properties – this is misleading and misconstrued property data. Many of these areas are high on the RiskWise 'Off-The-Plan Danger Zones' list. 'Risk-lovers' are more likely to be swept up in the hype believing that the organiser of the free seminar shared 'market secrets' and acted in their best interests.
4) Ignoring the Facts and Not Getting the Right Property Data: Risk-lovers are more likely to buy small units in property 'Danger Zones', ignoring the fact that the leading economist in the country and all the major banks see low or negative capital growth in these areas.
5) Overconfidence: Risk-lovers are often overconfident and trust their 'gut feeling' even regarding remote areas they are unfamiliar with. They don't follow a structured process in their research that would increase their likelihood of strong returns.
Use free tools, like the cash flow stress test calculator by RiseWise Property, to get realistic views of your rental property return.
Also, the vast majority of the risk lovers are men. Women, factually, make better property investors than men.
To organise an interview with Doron Peleg please contact:
Orly Peleg
RiskWise Property Review
Orly.peleg@riskwiseproperty.com.au
04 32636173
.....................................................

Doron Peleg is the CEO/Founder of RiskWise Property Review, a Co-Founder and Managing Partner of 'PELEG, KESSEL & CO' and a former Executive Manager at Westpac.

Utilizing 20 years of experience in risk management, Doron has Co-developed RiskWise's property risk rating algorithm. This smart algorithm enables potential property investors to better access and mitigate risks for individual propertues in Australia.

Disclaimer: while due care is taken, the viewpoints expressed by contributors do not necessarily reflect the opinions of Your Investment Property.