In
part one of this series
we looked at the key element that separated the investors with strong portfolios, from those getting much more meagre results. Investors who knew how to create their own equity always build bigger portfolios than those who don't. This is true in the good times as well as the bad. With a long era of single digit growth ahead of us, investors who can create their own equity will have a significant advantage over everyone else.
In part two we started looking at the best ways to create your own equity. Specifically, we looked at the two strategies available to you if you are working with existing property, renovations and subdivisions. In summary the key disadvantages of these tactics were the work and time commitment required, the additional cash needed to do the work, the lack of guaranteed end result, the unknown costs involved before you sign the paper work and lastly the reduced tax deductions available on existing properties.
You don't need to be Sherlock Holmes to deduce that I found a way to avoid all of these disadvantages by building my portfolio using new custom builds.
I was in my twenties so I didn't have heaps of equity behind me and I was in an extremely busy professional career, so I didn't have any spare time either. Creating equity through new custom builds was the perfect solution.
What is a custom build?
A custom build is the process of developing a new property to generate equity. This could be anything from a basic house and land, to a duplex or even small developments of up to 4 units. Anything above this and you start to step into a different finance category with the lenders so we will stick to the more common strategies here.
How do custom builds give me everything I needed to build my portfolio?
Firstly time, I knew I didn't have time to do a renovation, but I did have time to sign some paperwork. Custom builds can be handled 100% remotely. Because the entire process is handled by the builder and my project manager, everything from submitting plans to council right through to handing over the keys, the entire process takes next to zero of my time. I even use professionals to find these sites for me so between examining the due diligence reports, signing the paperwork and then checking the ongoing progress reports, I never have to leave my desk.
The next advantage I got was leverage on my cash. With a custom build you can get finance on the entire development cost, the land and the total cost of the build. So a $500,000 house and land only required a $50,000 deposit. If I'd bought a $500,000 property to renovate I'd need the same $50,000 deposit plus I then need to stump up the cash for the renovations. The funds needed are significantly more.
There's also a stamp duty saving too. In NSW, you only pay stamp duty on the land component of the deal, not the full contract price. We recently put our clients into a deal where stamp duty was just $5,173. For an equally priced existing property you'd be looking at $26,765 in stamp duty. That's $21,592 you get to keep in your pocket which can add up to $200,000 to your buying power.
Lastly, new builds offer far superior tax deductions. In a duplex you are looking at conservatively $21,000 in depreciation allowances in year one. As I mentioned last time, last year my $3.98million portfolio gave me $142,299 worth of tax deductions. In the 37% tax bracket that's $52,650 in your pocket, $1,000 a week.
Next time I will discuss the two strategies I use to generate equity using new custom builds.
1. Instant Equity: a custom build with 5 to 6 figures of equity built into it to instantly take you through step 3 and into your next property.
2. Mechanical Momentum: business forces that push values up 4-5 times faster than the surrounding area and can have you through step 3 in 6 to 12 months.
If you want to get all the details of how we do end-to-end custom builds for our clients visit caifuproperty.com.au/automaticequity
Talk soon.
.....................................................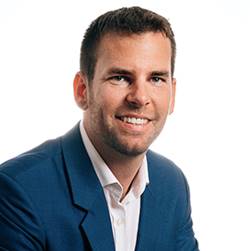 Drew Evans. Add double the value of your salary to your portfolio every 12-18 months, is the driving principle behind Drew's investment approach at caifuproperty.com.au/automaticequity. He constantly asks the question "how can I get the smartest and most experienced people around me, to get the best investment results for the least amount of effort?"
After looking at hundreds of investor's portfolios while working in a property education company, Drew identified the they key factor that made a small handful of clients successful, while the majority achieved very modest results. Armed with this knowledge Drew built a portfolio worth $3.98 million in under 5 years using his hands-free investment approach. That's the equivalent of adding $69,824 a month to his portfolio.
Drew was a busy, time-poor professional so developed an investing system that leveraged the time, expertise and all-important industry connections of investment specialists, to get results he could never get on his own. He now helps other time-poor investors get even better results than his own, learn more here.
Disclaimer: while due care is taken, the viewpoints expressed by contributors do not necessarily reflect the opinions of Your Investment Property.