Expert Advice with George Raptis 17/05/2016
When you're already handing over hundreds of thousands of dollars, if not millions, for a property, you're often motivated to cut down on your expenses.
The last thing you want to do is add unnecessary expenses to your list, right?
Perhaps…
But if you've been actively searching for your next investment, then you may have a 'better than average' appreciation of the benefits of having someone do all the legwork for you.
When you're on the treadmill of researching the market, scouring through property listings, attending multiple open homes on the weekends, going through the paperwork process of submitting offers and organising pest and building inspections, you can understand why some investors treat real estate as a full-time job.
But is a buyer's agent worth the money?
Firstly, let's look at things from a seller's point of view.
When you're selling a property, you enlist the services of a real estate agent to market it for you.
Basically, you pay them to advertise your home, set up and facilitate open inspections and viewings, and negotiate with potential buyers. Real estate agents have behind-the-scenes access to sales information and real estate listing websites that a private seller doesn't have.
So even though the seller knows that paying an agent means taking a cut from their profit, they're willing to pay for their services, because an agent has a much better chance of selling the property quickly and at a higher price than they could achieve on their own.
Real estate agents always play on the side of the seller, since it's the seller who's paying their feel at the end of the day.
When you're a buyer, then, you're already playing against a tough and experienced team.
Real estate agents are smart, they're well trained negotiators and understand the strategies that motivate buyers to purchase a home for more than they may have wanted to pay.
For instance, real estate agents:
Know that having more people at an open home makes buyers feel anxious that they may miss out on the property, leading to quick decision making.
Will try to encourage buyers to become emotionally invested in the property in the hope that they will pay more for it.
Aim to get a deposit with an offer to secure the buyer's commitment to the property, before any contract is entered into.
Always work to land the highest sale price in accordance with their obligation to the seller (an interesting side note here is that sellers generally believe their property to be worth more than it actually is, according to market value, because they have an emotional attachment to it).
Know that sending buyers to as many open homes as possible makes them exhausted by the process and motivated to buy quickly.
Now, let's consider buyer's agents.
Buyer's agents have all the same credentials and resources at their disposal as a real estate agent, but they work for the buyer. A buyer's agent:
Has the same inside access to information that a seller's agent does, so they know about properties as soon as they're listed, and often before (access to off market or pre market sales), so you don't miss out.
Keeps your criteria for your next home or investment in mind when attending viewings, without emotional attachment.
Has access to data about future developments or potential problems with the area (eg. flood zones).
Knows the market and can value the property for you to make sure you aren't paying too much.
Attends all the viewings, takes care of all the paperwork and negotiations, and ensures the conditions of the contract are reasonable (remember that the real estate agent will work in the seller's favour, not yours, when compiling the terms of sale).
Advises the buyer through the settlement phase, including attending pest and building inspections and the pre-settlement inspection to make sure nothing on the property has been damaged or changed since the offer was accepted.
Works to get the best price for the buyer.
Know how to deal with agents and get the "insider knowledge" the selling agent won't tell a prospective buyer.
When you look at the list of tactics used by seller's agents to achieve the highest sale price possible on a property, you can understand why it pays to have an expert taking care of the buying side of the equation for you.

You can also see how a buyer's agent can save you money by ensuring you never pay more than you should for a property, and facilitating the negotiations and contract.

Whether or not you decide that employing a buyer's agent is in your best interest is something you'll have to decide for yourself. If you do choose to hire one, make sure they are reputable and a member of their state's Real Estate institute and not just a failed selling agent working out of his car with a mobile phone and PO Box number.

Most importantly, make sure your buyer's agent isn't affiliated to a development group or with any selling agency (some try to play both sides of the field) or that they don't receive any undisclosed or hidden kickbacks from real estate agents, developers or lenders – as these kinds of arrangements can undermine their professionalism and authenticity.

While using a buyer's agents may seem like an extravagance on top of an already expensive purchase, having one on your side should actually save you time, heartache and money in the long run.

As always, ensure that you work with a trusted professional with a proven track record, and don't be shy when asking for references and evidence of their past performance.

...............................................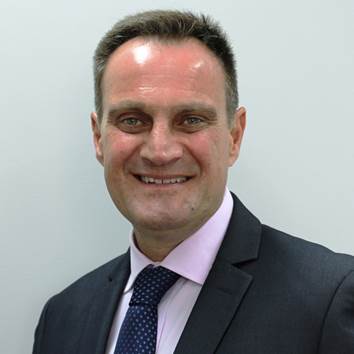 George Raptis is Director of Metropole Property Strategists in Sydney. He shares his 27 years of experience in the property industry as a licensed estate agent and active property investor to help create wealth for his clients.
He is a regular commentator for Michael Yardney's Property Update.
Read more Expert Advice from George here!
Disclaimer: while due care is taken, the viewpoints expressed by contributors do not necessarily reflect the opinions of Your Investment Property.