Expert Advice with George Raptis 06/07/2016

We all want to buy our new home or investment property at the lowest price possible. On the other hand, the vendor wants the highest price they can get.

Many property buyers often spend so long on research, they forget that finding that special home or the investment-grade property is only half the battle.

Once they've found the right property, they then have to make an offer and enter into negotiations to buy it, which can be a daunting process.

Unless you use a buyers' agent to help you negotiate, you are really going to have to rely on your own research to work out what the property is worth.

However, by the time you end up at the negotiation table you should have looked at many properties and have a pretty good idea of what similar homes in the area have sold for.

Remember it's the final sale price the property achieved, not the asking price that you need to focus on when you're doing your pre-negotiation homework.

In most markets (other than during boom times), the asking price quoted by the selling agent will usually be more than the owner is willing to take for their home. It's just part of the real estate game – vendors know the asking price will come down as part of the negotiation process.

There is no standard discount, but as everyone knows there will be some 'argy bargy' about the price as agents tend to list the property for sale at an asking price usually about 5 to 10 per cent above the price that the vendor will ultimately accept.

So the asking price is just a starting point for the negotiations and if you initially offer what the seller is asking, you could be wasting money.

One of the tricks is to know how much less the seller will accept. In some parts of Australia, especially Sydney and Melbourne, we're in a seller's market – a hot market where there are more buyers making offers on good properties than there are sellers– vendors may not be willing drop the asking price at all.

Some questions you should ask:

Before deciding on what price to offer – here are five questions you should consider asking:

1. How did the vendor come to the asking price for their home?

Was it from the agent's suggestion or because that's how much they need to buy their next dream home? Some sellers are unrealistic and unlikely to come down from their asking price if they have to get a certain amount for a particular reason.

2. Have there been any other offers made?

This lets you know if you have any competition and how serious the vendor is about selling their home for a reasonable price.

3. How long has the home been on the market?

If it's just been put up for sale, the seller may not be anxious to accept the first offer. If the home has been on the market for several months it's more likely the seller would be ready to accept your offer.

4. Why is the vendor selling?

Are they going through a divorce? Do they have to move interstate urgently? Have they already bought another home that would put them under pressure to sell their current home? This will let you know how motivated the seller is.

5. Has the asking price been reduced during the time the property has been on the market?

This will tell you whether the seller is really keen to offload their home and also let you know that you might have a motivated seller on your hands and perhaps greater bargaining power.

Some more tips

Here are some further tips you can use to help you be the winning buyer.

1. Be likeable.

Money talks, but so do you, and you don't want to say anything that could offend a seller.

You also don't want to appear high-maintenance or make unreasonable demands, such as a super-fast response time from the seller, because if there are a number of people interested in the property, the agent may prefer to negotiate with the less troublesome potential buyer rather than the one that's being a pain in the backside.

2. Don't be stingy with your offer, but don't overreach either.

It's a fine line between offering too much or too little, which is where employing a buyers' agent can be worth their weight in negotiation gold during property transactions.

If you offer exactly what the seller is asking, you will get their attention and probably their respect and appreciation, and in most cases your offer will be accepted.

At the other end of the spectrum, however, a lowball offer may insult the homeowner and ruin your chances completely.

The right price is somewhere in between.

Of course, it's important that you don't offer more than you can practically afford, even if your finance is preapproved for more, because you'll end up resenting the property when it was actually your fault that you overpaid – not the bricks and mortar!

3. Think like the seller.

Another tip is to try to get into the mind of the seller to best understand what their motivations are for selling for their property.

Remember, you've already asked questions to work out why the vendor is selling.

Some sellers may consider accepting a lower price if the offer is unconditional or has minimal conditions rather than take the risk on a higher priced offer with more conditions that may not proceed to settlement.

4. Make sure you're ready for a yes.

If the seller says no, the next steps are clear enough - you make a better offer or continue house hunting.

However even if the seller accepts your offer, you don't have the front door keys just yet.

Make sure you have some time set aside to gather all the necessary information and documentation in the weeks following the offer's acceptance.

You must also make sure you adhere to all the agreed timeframes in the Contract of Sale, such as the payment of any deposit monies, because failure to do so may mean the deal falls over and you're back searching for a property once more.

And don't forget the all-important building and pest inspection, because no matter how much you think you might want the property, if it's got significant problems that weren't disclosed, you're better to walk away (if legally able to do so) than end up with a lemon.

When it comes down to it, ideally, your offer will be one that makes everyone – the seller and you – happy and reassured that everything between now and the closing will go smoothly.

Good luck with your negotiations.

...............................................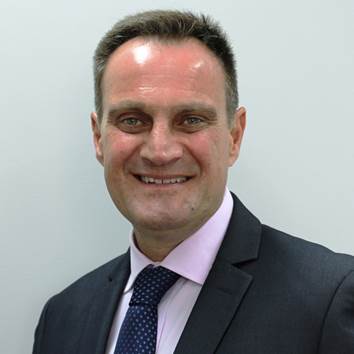 George Raptis is Director of Metropole Property Strategists in Sydney. He shares his 27 years of experience in the property industry as a licensed estate agent and active property investor to help create wealth for his clients.
He is a regular commentator for Michael Yardney's Property Update.
Read more Expert Advice from George here!
Disclaimer: while due care is taken, the viewpoints expressed by contributors do not necessarily reflect the opinions of Your Investment Property.