Expert Advice with Helen Collier-Kogtevs, 08/02/2018
The biggest breakthroughs I've experienced in my own property investing career have had one thing in common: they've all been related to my mindset regarding how I handle risk.
Like most property investors, I worried a lot when I was a new landlord. I fretted about tenants moving in and out, paying rent on time, looking after our properties and causing unnecessary damage.
But over the years I've learnt to worry less about things that really don't matter, because a good risk mitigation strategy always allows me to sleep better at night without fear.
There's one sure-fire way that I know of to get rid of fear and it involves education. When you learn all about the different aspects of property investing from people who are successful investors themselves, it helps you to improve your own knowledge base – and you know what they say about knowledge and power!
You can never completely eliminate risk, because the reality is, some factors to do with property investing are out of your control.
However, you can reduce your anxiety by identifying the risks and working out ways to mitigate them.
The big three risks that cause most property investors to worry are as follows:
Risk 1: "I'll have trouble finding a tenant"
Downgrade this risk by buying property in areas that have a strong rental population: this information is available from the Australian Bureau of Statistics or SQM Research websites and by speaking with local real estate agents.
Having a qualified, experienced property manager on your team will also help you to ensure your property is tenanted year-round.
Risk 2: "Interest rates are going to go up"
The Reserve Bank and individual lenders decide interest rates movements, so you have no control over this. You can control your own finances, though, so if movement in interest rates are causing you anxiety, work on creating a cash buffer to help deal with any upcoming interest rate hikes.
Alternatively, you may consider opting for the security of a fixed rate mortgage, so you can lock in repayment security.
Risk 3: "The tenants won't look after my property"
A good landlord insurance policy can help you sleep easy at night. If a tenant maliciously damages the property, your policy will cover you for repairs and loss of rent while the damage is being repaired. It's a worthwhile tax-deductible investment and it provides invaluable peace of mind. Just remember that not all insurance policies are the same, so shop around and consider the fine print.
Are you interested in more information on how to structure your own successful portfolio?
Elevate your property investment knowledge to the next level by accessing the Real Wealth Australia's must have resources for smart, savvy, strategic property investors. Free Download Here
Happy investing!
Helen Collier-Kogtevs
.................................................................................................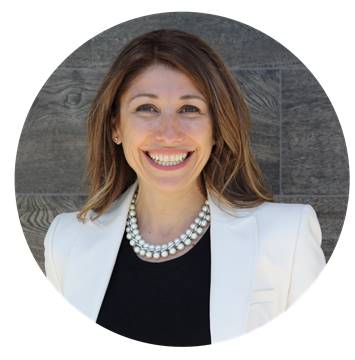 Helen Collier-Kogtevs is the Managing Director of Real Wealth Australia, a leading education and mentoring company for real estate investors. Not only is she a highly successful property investor and an educator, but also a best-selling author, and a philanthropist.
Helen is particularly passionate about helping people, especially people who are keen to create wealth and make a difference in their lives, and she has been mentoring thousands of new and experienced investors in their pursuit of wealth creation through property.
She founded Real Wealth Australia to mentor investors create wealth and financial freedom by focusing on helping them build an investment strategy to fit their individual goals, rather than focusing on one particular investing method using her successful "10 Properties in 10 Years™" system.
Disclaimer: while due care is taken, the viewpoints expressed by contributors do not necessarily reflect the opinions of Your Investment Property.