Expert Advice with Helen Collier-Kogtevs, 03/07/2018
Have you been keeping up with the outcomes of the Royal Commission? It's a doozy and I reckon it's going to play havoc with the industry moving forward.
The Royal Commission targeted ANZ and accused them of not doing the right thing. In fact, they are saying that ANZ was non-compliant by not verifying inconsistent living expenses.
What that means is if you were applying for a loan with ANZ bank last year, and your income was inconsistent, for example, forgot to declare every credit card you had on your loan application, then ANZ were not double checking it with you.
How will this impact you?
Well, there is good news and there is bad news!
First the Bad News…
The banks are going to want even more information from you about your living expenses and require you to sign legal documents declaring that you have honestly declared all your expenses. You will need to sign and date this document before sending it back to the lender.
Now you are probably thinking, 'I already provide all the information the banks require when applying for finance'… well that's great but now the banks are going to really hold you accountable for your living expenses and if anything changes to your spending habits or income, you could be declined finance. You will need to provide acceptable verification documents for all your outgoings and debts.
And the banks and finance brokers, will also have extra hoops to jump as they will also be held accountable for recording a detailed view of your living expenses.
Westpac is the first of the major banks to implement a 'Financial Acknowledgement' form for customers to sign when applying for finance - commencing April 16th.
I'm sure after this Royal Commission that all the other banks will follow.
For those of you working with normal finance brokers at the moment, this policy change is going to cause you more pain when applying for finance as they will blame the banks for additional paperwork or worse still, a decline of finance, rather than getting on the front foot by educating and preparing you for the changes.
The Good News…
Personally, I am not bothered by this new policy change – there is nothing I can do about it, it's out of my control and rather than, whinge, moan and complain about it, I'd rather get on the front-foot by lining up my financial ducks so that I can breeze through the loan process.
You see, for all my students, you do not need to worry as we focus a great deal on budgeting as part of the P.E.A.K Mentoring programs and as a result, you are already streets ahead of the rest.
My Tip
For everyone else, you need to make sure you are working with a broker who understands what's going on and is already working with you on your budget and strategy.
If you need support with the right broker, then click here and I'd be happy to pass on your details to my broker to see how they can help you.
Happy investing!
Helen Collier-Kogtevs
.................................................................................................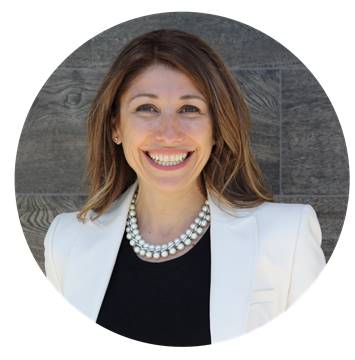 Helen Collier-Kogtevs is the Managing Director of Real Wealth Australia, a leading education and mentoring company for real estate investors. Not only is she a highly successful property investor and an educator, but also a best-selling author, and a philanthropist.
Helen is particularly passionate about helping people, especially people who are keen to create wealth and make a difference in their lives, and she has been mentoring thousands of new and experienced investors in their pursuit of wealth creation through property.
She founded Real Wealth Australia to mentor investors create wealth and financial freedom by focusing on helping them build an investment strategy to fit their individual goals, rather than focusing on one particular investing method using her successful "10 Properties in 10 Years™" system.
Disclaimer: while due care is taken, the viewpoints expressed by contributors do not necessarily reflect the opinions of Your Investment Property.