Expert Advice with Ian Hosking Richards. 29/10/2018
The difference between a success story and a missed opportunity is mindset. Being mentally prepared is just as important as choosing the right property. Getting either ingredient wrong could prevent you from becoming a successful investor.
Over the past couple of issues I have written about the current state of the Australian economy, and how well we are doing comparatively, despite a lot of negative comment in the press. As long as the economy is managed well, all is looking good. I also wrote about particular areas that I have been recommending to some of my current active investors over the past few years, and how well they have done – most have seen capital growth of over $100,000 in a relatively short amount of time.
Despite the fact that many investors are currently actively purchasing investment properties and doing very well, there are many aspiring investors who are still holding back, and missing out on opportunities because of this reticence to take action. Often there is a concern of making a mistake. However, the real mistake is not doing anything, working like a dog for forty or more years, and retiring without sufficient resources to fund your retirement. So how can we improve our mindset to the point where we can actually go out and buy something with confidence?
Take a leap of faith
Investing in property does not lend itself to a theoretical approach. You can read all the books and magazines, and attend a multitude of seminars, and yet still not feel confident that you can make a good decision. Nothing beats the experience of going through the process, and until you have done just that, you need to be prepared to take a leap of faith. Accept the fact that you will never be 100% sure.
Don't read the tabloids
Do not rely on the tabloid press to educate you on the property market. They are not there to educate you so that you can make better investment decisions. They are there to sell newspapers. Sensationalist articles are often penned by journalists with no particular interest or experience in property. But they know how to write a good story!
Find a mentor
When I first started out I knew nothing. I did a lot of research, but despite all this 'due diligence' I was not feeling more confident about getting started. The only sensible thing to do at this stage was to find some investors who were already successful, and had the experience that I lacked. All I had to do was follow their lead, and buy where they bought. I did this, and with each successive purchase absorbed a little more information, until I got to the point where I felt that I could make my own decisions.
I have written about all of the above on numerous occasions. But it bears repeating, because it is so fundamental to the successful investor. If you would like more information on getting started with confidence, please request a free copy of the first four chapters of my e-book – '90 Minutes to Property Success'.
..........................................................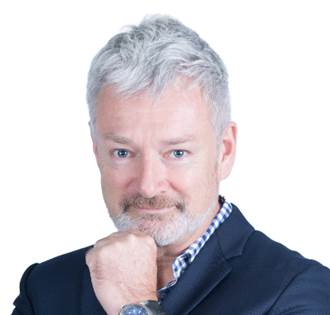 Ian Hosking Richards is a successful property investor with a portfolio of over 30 properties. He is the CEO and founder of Rocket Property Group, a leading independent real estate agency that helps hundreds of people each year enter the property market or grow their existing portfolios.
For further information or assistance, please visit www.rocketpropertygroup.com.au or call 1300 850 038.
To read more articles by Ian Hosking Richards, click here
Disclaimer: while due care is taken, the viewpoints expressed by contributors do not necessarily reflect the opinions of Your Investment Property.