Expert Advice with Ian Hosking Richards.
To read the popular press, one would be forgiven for thinking that the Australian property market does not exist outside Sydney and Melbourne. It might be easier to generalize, and make for a better story, but it is not necessarily helpful for inexperienced investors who are looking for information that will help them make good investment decisions.
The reality is that over the past twenty years, at any given time I have always found somewhere that ticked all the boxes. It might be a capital city, it might be a regional centre, but there has always been somewhere to park your money for great returns. The beauty of having a national perspective, and jumping into any given area at the right time, means that you naturally tend to accumulate a geographically diverse portfolio, and always have part of your portfolio in the growth phase of the cycle. This is an important point, given that in any doubling cycle, the most you can expect is 3 or 4 years of strong growth, followed by several years of subdued growth before the cycle moves again into a growth phase.
For most investors, the challenge is to identify the known drivers of growth, and invest in areas that are affordable and undervalued, just before the growth kicks in. This does require a certain amount of expertise.
However, there are two cities in Australia whose historical growth cycles show a remarkably strong correlation. It is absolutely uncanny. One always moves first, the other one follows. These two cities are Sydney and Brisbane.
If we look back over the past 40 years, Sydney always starts the dash, and Brisbane inevitably follows. For example, when the Sydney market peaked in 1980 it was almost twice as expensive as Brisbane. However, by 1985 Brisbane had closed the gap from almost 100% to around 45%. This pattern has repeated itself with every single property cycle right up until today. What does that mean for us? Well, in a nutshell, it tells us that the current median house price in Brisbane of around $530,000 is highly likely to be over $1 million by 2022. This figure may seem a bit unbelievable, but this is what consistent long-term price trends indicate.
Of course, it is sensible to go through the normal process of identifying the known drivers of capital growth and projecting forward as a reliable method of predicting growth in any given area.
However, Brisbane could well be the exception that proves the rule. In Brisbane's case, it could be just as helpful to look back in time and map out where it stands in relation to the Sydney market. This approach, whilst counter-intuitive to experienced investors, nevertheless has proved itself to be a highly reliable indicator of Brisbane house prices over an extended period of time.
..........................................................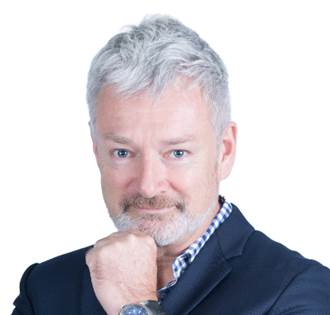 Ian Hosking Richards is a successful property investor with a portfolio of over 30 properties. He is the CEO and founder of Rocket Property Group, a leading independent real estate agency that helps hundreds of people each year enter the property market or grow their existing portfolios.
For further information or assistance, please visit www.rocketpropertygroup.com.au or call 1300 850 038.
To read more articles by Ian Hosking Richards, click here
Disclaimer: while due care is taken, the viewpoints expressed by contributors do not necessarily reflect the opinions of Your Investment Property.