Expert Advice with Ian Hosking Richards. 11/01/2012
One of the most difficult decisions when comparing a number of similar investments is which one you should actually buy, particularly when you are after a new build. The decision is made even more difficult when you are buying remotely and are not familiar with the area. Survey plans, site plans and agent property profiles often do not give you a true picture and, to the untrained eye, one plan can look much like another. In the absence of detailed information that would allow the investor to make an informed decision, they will often assume that there is little differentiation in product and simply pick the one that is cheapest.
Savvy investors are not looking for 'cheap', they are looking for 'value' – quality assets that will give them the greatest potential for long-term capital growth. For example, over the last couple of years I have helped many investors purchase house and land packages in Rockhampton. We have sourced the best builder in the area, who really does a fantastic job and provides great quality at a great price. His houses attract a premium rent. But he is not the cheapest. There are cheaper blocks of land available in less desirable estates. There are builders who build smaller houses and use cheaper materials. These properties are often more basic, with less inclusions. I can give you a few examples. A few months ago, one of my investors who I was helping to buy a house and land package informed me that he had been offered a cheaper package by a local about to visit the area the following week I asked him to delay making a decision until I had made a site inspection. As soon as I saw the block of land I could see immediately why it was cheaper – it was down in a gully and backed on to the railway lines. This fact had not been revealed by the agent. The block that I had proposed was in a gently elevated premium estate with commanding views, and although more expensive offered far better value.
Another investor liked our recommendation on which estate to buy in but ultimately decided to go with a different builder because he had been quoted a cheaper price. His land settled the same time as the investors who took my recommendation. But six months later when I visited the estate, the houses built by our recommended builder were complete, yet the investor who chose to go with the other builder had not even had his slab laid. My investors were already getting their weekly rental cheques, and he was still bearing the holding costs of his purchase with no income in sight.
Only last week I was up in Gladstone, and whilst there offered to have a look at a site that one of my investors had been offered by a property marketing group based on the Gold Coast. The entry statement to the estate was very pleasant, but the block itself was less impressive. It was an irregular shaped block that backed on to a busy highway and was criss-crossed with high voltage electricity cables. When I reported back to the investor and the investor contacted the agent, she was told "yes, there are power lines all over Gladstone because it is a big generator of electricity". Needless to say the investor pulled out straight away. But had I not been in the area and checked it out for her, she might well have proceeded as the agent was putting pressure on her to sign the deal.
Inexperienced investors sometimes make bad investment decisions because they are not in possession of all the relevant facts. In the absence of compelling evidence to the contrary, it is nevertheless dangerous to assume that all builders are the same and all blocks of land of a given size are roughly comparable. If you feel that you do not have the experience to fly solo, do enlist the help of an experienced investor who you can trust to help you find the best value. And if the best value also happens to be the cheapest, that is a bonus!
..........................................................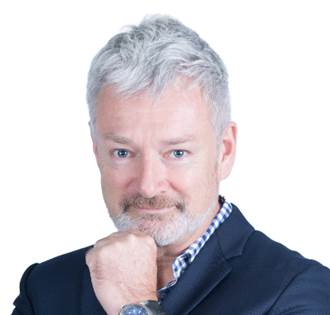 Ian Hosking Richards is a successful property investor with a portfolio of over 30 properties. He is the CEO and founder of Rocket Property Group, a leading independent real estate agency that helps hundreds of people each year enter the property market or grow their existing portfolios.
For further information or assistance, please visit www.rocketpropertygroup.com.au or call 1300 850 038.
To read more articles by Ian Hosking Richards, click here
Disclaimer: while due care is taken, the viewpoints expressed by contributors do not necessarily reflect the opinions of Your Investment Property.