Expert Advice with Ian Hosking Richards.
The problem with most investors is that they think too much. They google too much. They analyse too much. And then they get very confused. Not surprising really, if you think about it. Unlimited amounts of untargeted information is hardly likely to lead to clarity and good decision-making. So, for example, when considering where and what to buy, is it possible to simplify things to the extent that you can make a good informed decision with confidence?
Where to buy
This is an easy one. Your core assets should always be in the largest population bases with the most diverse economies. These are the 'safe havens' with the least volatility. Sure, they still go through their property cycles, but if you jump in at the right point you should have a very solid performer over time. We are talking Sydney, Melbourne and Brisbane. Everyone should endeavour to get exposure to these cities. Beyond that, there is often good buying in regional areas with larger populations and diverse economies. In the recent past the Sunshine Coast and Geelong have performed very well. Properties in these areas can complement your core big-city assets and round off a portfolio.
What to buy
Most investors purchase an investment property first, then go look for a tenant. In my opinion this is the wrong way around. I always profile my target tenant first, find out where they want to live, what type of property will attract them, and what level of specifi cation I will need to provide in order to obtain top rent. This is particularly important for an investor like myself who is always looking for a premium tenant. Armed with this information I am able to work out the real supply–demand dynamic for my chosen submarket (often very different from analysing typical vacancy rates in a given suburb). If it is favourable, I know that I am on to a winner and will enjoy low vacancy rates. This approach will focus my attention more on value rather than price, as rarely will the cheapest property attract my target tenant.
What to do next
Your capacity to receive passive income from your investment portfolio depends on the size of your asset base. So buy and hold is the way to go. Growth is not linear; sometimes something unexpected will happen. You will read all sorts of nonsense in the newspapers that is both unqualified and unhelpful. Every now and again you will have to hold your nerve. Don't panic. Strong fundamentals do not change overnight, and neither should your attitude.
If you have made a good decision, stick with it.
Summary
Investing can be complicated, but it doesn't have to be. If you find yourself going down the rabbit hole, stop, review, and focus on the basics.
..........................................................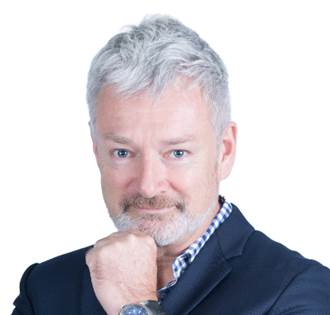 Ian Hosking Richards is a successful property investor with a portfolio of over 30 properties. He is the CEO and founder of Rocket Property Group, a leading independent real estate agency that helps hundreds of people each year enter the property market or grow their existing portfolios.
For further information or assistance, please visit www.rocketpropertygroup.com.au or call 1300 850 038.
Disclaimer: while due care is taken, the viewpoints expressed by contributors do not necessarily reflect the opinions of Your Investment Property.