Expert Advice with Ian Hosking Richards. 10/04/2018
A decade on from the Global Financial Crisis, the world economy has in many ways made a full recovery. However, investors still seem to be suffering from a post crisis 'hangover' that is stopping them from moving forward.
Recently, as Chair of The Solomon Foundation, I attended a charity dinner with the charity's Patron, Lady Primrose Potter. We were guests of The Global Foundation, a think tank that aims to promote fairness, inclusivity and prosperity for the global common good.
Lady Potter and I were particularly pleased to be invited to attend, as the guest speaker was the current Governor of the Reserve Bank of Australia, Dr Philip Lowe. The topic was 'Against a shifting global backdrop, issues and implications for the Australian economy in 2018'. Quite a mouthful!
We found Dr Lowe to be a very engaging speaker who made a lot of sense. I was expecting the Governor of the Reserve Bank of Australia to be quite conservative and cautious, but in fact he was surprisingly upbeat and made reference to several important indicators that suggested that Australia's current economic performance is ok. Of course, our economy used to be better than ok, and therein lies the problem – we are used to something better than just 'ok'.
However, let's look at the facts. Many Australians are sitting on a huge amount of equity in their own homes, that have increased in value robustly over the past few years. For example, I purchased my home in Darlinghurst, Sydney, in May 2014 for $2.9 million. At the time it didn't seem particularly cheap, in fact it set a record for that type of property in my building. In August 2017 I set another record for the building when I sold for $5 million in an off-market sale. A net profit of over $2 million in a little over 3 years. Whilst the Sydney market will not continue to outperform the average indefinitely, lucky Sydneysiders like myself who purchased in the past few years have won the lottery.
Now is the time to release this equity to re-invest into well located, well researched, investment properties that will grow in value and provide an income stream in future retirement, or sooner if you start early enough. But many Australians, and particularly Sydneysiders, are sitting on this mountain of equity yet are not capitalizing on their good fortune by growing their asset base now, whilst there is still value in many markets, interest rates are low, and despite tightening credit policies, it is still possible to borrow money.
Dr Lowe, in his speech, was very confident that, if the economy is managed well, Australia is in a strong position to enter into another golden era of economic prosperity. And I certainly believe that if an individual investor manages and grows their assets well, they will also enjoy a lasting prosperity within their own personal economy. If the Governor of the Reserve Bank is optimistic about our future prospects as a nation, then we as individuals need to embrace this more confident view of our future, forget the Global Financial Crisis, and start building wealth now.
..........................................................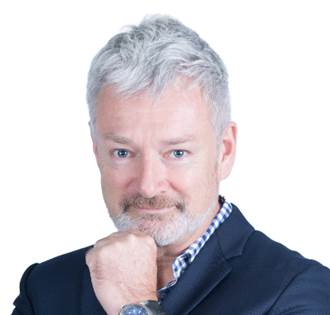 Ian Hosking Richards is a successful property investor with a portfolio of over 30 properties. He is the CEO and founder of Rocket Property Group, a leading independent real estate agency that helps hundreds of people each year enter the property market or grow their existing portfolios.
For further information or assistance, please visit www.rocketpropertygroup.com.au or call 1300 850 038.
To read more articles by Ian Hosking Richards, click here
Disclaimer: while due care is taken, the viewpoints expressed by contributors do not necessarily reflect the opinions of Your Investment Property.