Expert Advice with Ian Hosking Richards. 23/09/2011
I recently attended the 'Property Bubble Debate' in Sydney. Of the seven speakers three were of the conviction that the Australian property market is in imminent danger of imploding and that we are about to enter a prolonged period of deflation and massive property price corrections. The other four speakers were generally pro-property with opinions ranging from the upbeat to the cautiously optimistic. The most 'infamous' of the panellists by far was Professor Steven Keen, Associate Professor at the University of Western Sydney. They say that sensationalism sells newspapers, and based on that assumption it is no surprise that Professor Keen's controversial predictions of the impending total collapse of our housing market has given him his 15 minutes of fame.
The reasons I attended the debate were two-fold. Firstly, I am a regular attendee of property seminars etc as I like to continually educate myself. Secondly, I wanted to gain a better understanding of what the panellists' views were based upon.
The first thing to strike me was the huge difference in the knowledge base of the panellists. The pro-property panellists were highly knowledgeable and their views were based on their experience and undoubted expertise in the subject. However I got the distinct impression that the anti-property panellists had very little practical knowledge of the property sector and what drives it, and that their interest was more theoretical in nature. Hence their view of one homogeneous property market rather than the many different markets that comprise the whole. Whilst there is no doubting the intelligence of all the anti-property panellists, I nevertheless came away with the impression that some of their thought processes were fundamentally flawed. In particular I would like to take issue with them on two points:
Changing Market Conditions
It was interesting to note that the anti-property panellists did not acknowledge the capacity of property purchasers to adapt to changing market conditions e.g. affordability issues, or acknowledge changing household demographics. It is certainly true that financial deregulation some years ago allowed consumers to borrow more money. But I do not believe that this was the sole reason why house prices continued to rise. Australians have a strong emotional bond to property, and as affordability decreases purchasers adapt and find more creative ways to enter the market. Hence the increasing popularity of Joint Ventures, or making their first purchase an investment property rather than a home to live in. As time goes on dwellings need to get smaller to reflect diminishing household size and to become more environmentally sustainable, which will help affordability. And when it is more commonplace for Self Managed Super Funds to directly purchase property, this additional demand will also help to underpin property prices.
Property – A Bad Investment?
The anti-property panellists all had very impressive graphs to 'prove' that property is a very bad investment. And if they were smart they would have left it at that. But they obviously felt that the graphs needed support by giving some examples. So one panellist stated that he was renting a $1.6 million property for $500 per week, and that is why property is a bad investment! Another example given was that a tenant could put a fist through a wall, and that is why property is a bad investment. These ludicrous assumptions that the average investor would go out and buy a $1.6 million property and rent it out for $500, and that the first thing any new tenant will do is march straight up to the nearest bit of plasterboard and stick their fist through it is nothing more than sensationalist scare tactics aimed at the first time investor.
Summary
Property is about people. Property is also about capital growth and what drives it. Simply collating a bunch of historical data to forecast the future does not give the whole picture. And comparing Australia to America or Japan is not comparing apples with apples. Property is a wonderful investment vehicle that can allow average Australians to leverage themselves into sound growth assets that will help them to become financially independent. I pity those people with such a negative outlook on life. They are busy selling down their assets in preparation for the big crash. They are sentencing themselves to a grim future with no assets to provide a comfortable retirement. So in terms of their own circumstances I suppose that all their negativity and doom-saying will be a self-fulfilling prophecy. Let's hope that they do not persuade too many others to join them.
..........................................................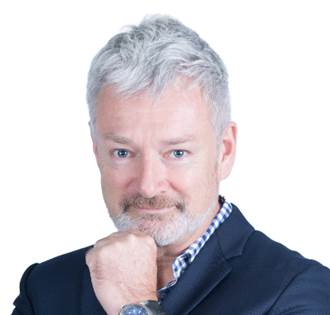 Ian Hosking Richards is a successful property investor with a portfolio of over 30 properties. He is the CEO and founder of Rocket Property Group, a leading independent real estate agency that helps hundreds of people each year enter the property market or grow their existing portfolios.
For further information or assistance, please visit www.rocketpropertygroup.com.au or call 1300 850 038.
To read more articles by Ian Hosking Richards, click here
Disclaimer: while due care is taken, the viewpoints expressed by contributors do not necessarily reflect the opinions of Your Investment Property.